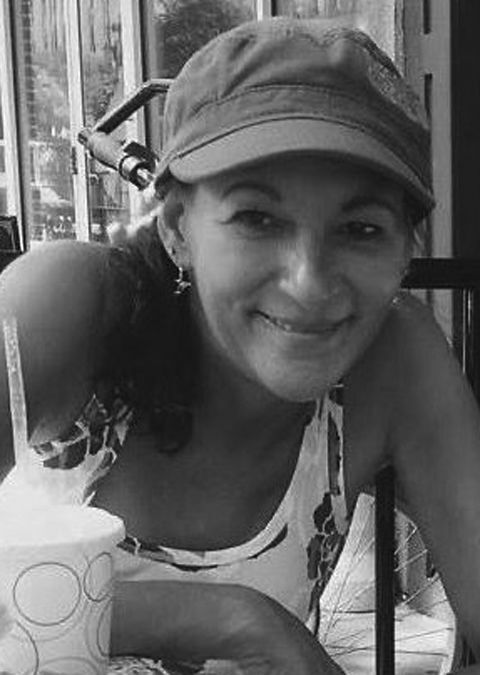 AUBURN — Joan Marie Petrucelli, 54, of Auburn passed away Thursday, June 25, 2020 at Auburn Community Hospital, after a long and courageous battle with cancer, surrounded by her loving family.
She was born in Auburn, the daughter of the late Sandra Petrucelli and Rodney Bowers and had been an area life resident. Joan was an Auburn High School graduate, Class of 1983 and received her Bachelors degree from Alfred State University in court documentation and reporting. Joan had a zest for life and was stricken with cancer at a young age, which would restrict her from following her dreams and passions. Her stubbornness and will to fight kept her going a lot more years then anyone had predicted. She loved to travel and socialize with her family and friends. It was a given that you never interrupted her between her favorite soap opera, Days of Our Lives. Joan was most proud of her children. She loved and cared for them above anything else in the world. She was the glue that kept her family together and will be forever missed by all of them.
She is is survived by her loving children, Erica (Bruce) Cornell, of Moravia, Michael (Nichole) Sylvester, of Cayuga, Anthony Sylvester, of Auburn; three grandchildren, Lilliana Sylvester, Chase and Maddox Cornell; two brothers, John (Rebecca) Bowers, of Auburn, Michael (Mikiko) Petrucelli, of Oregon; brother-in-law, David Pierce, as well as several, aunts, uncles, nieces, nephews, cousins, and very dear friend Colleen.
In addition to her parents, she was predeceased by her sister Jennifer Pierce.
Friends are invited to join the family for calling hours this Thursday from 5 to 7 p.m. in the Pettigrass Funeral Home, 196 Genesee St., Auburn. Burial will be private and at the convenience of the family. A celebration of Joan's life will also be celebrated a year from now when there will be more opportunities for the family to enjoy their friends. In lieu of flowers, please make any contributions in her memory to the National Down Syndrome Society, 8 E. 41st Street, 8th floor, New York, NY 10017.