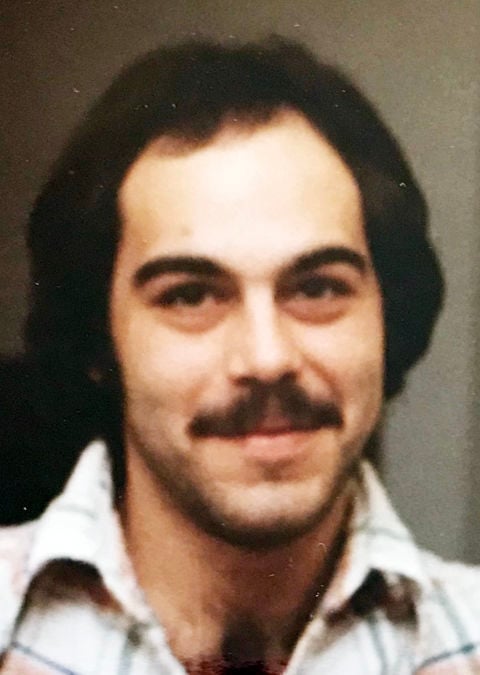 AUBURN — John V. Vitale, of Auburn, lost his struggle on June 17, 2020 at the age of 67 after a long battle with cancer and organ transplant. He quietly passed at Upstate Medical Hospital, surrounded by his wife and children. John is survived by wife, Nancy (Miller) Vitale; sons, Nathaniel (Julie) and Daniel (Katy); grandchildren, Alexandra, Matteo, Noah, and Haidyn; his mother, Mary Ann (Abraham) Vitale; brother, Frank (Corrine) Vitale; sister, Virginia "Ginny" Vitale, and many nieces, nephews, cousins, sisters in law, aunts and uncles. He was predeceased by his father Frank Vitale in 2012 and his grandson Brian in 2010. Due to John's wishes and the current public health crisis, services will occur at a date in the future, to be determined.
John was born and lived his whole life in Cayuga County, where he attended school at Port Byron and played multiple sports including tennis, wrestling and football. He attended college at Geneseo, where he studied music and music history. He married Nancy Ellen Miller on June 12 in 1975 who is and always will be the love of his life and who brought him through illness and treatment. He worked as a tax accountant for more than 40 years and spent 20 years as a steel worker.
During each of his journeys with cancer, Nancy and Ginny were the people who kept him in good spirits, brought him to so very many appointments and treatments, and coordinated his care. This was not an easy thing for John as he was fiercely independent and stubborn with regards to his health so it truly conveys a level love and trust that he would allow them to be involved with such an intimately vulnerable part of his life. He was a man of few words but it was clear that this meant everything to him.
John had two hobbies, family and fishing, and so often those two were one. He was never better at anything in his life than being a grandfather to his five grandchildren. He had a unique and deeply loving relationship with each of them and was present for every event and milestone, no matter how ill, tired or generally struggling he was. He made sure that they all got equal attention and sugary snacks in spite the protest or objection from his children. The only thing that made him happier than this was to have them on the boat catching whatever was biting that day and seeing their joy, which was all about being with him rather than where they were or what they were catching.
He was a quiet man with a sense of family that mirrored his father before him. He never needed possessions or big things and experiences. He only needed to be surrounded by his family, good food, and laughter. His many clients and coworkers always had nice things to say about him when met in public but were the worse for not knowing what he was like during family gatherings and holiday dinners where he would find a wonderful way of being present and mixing in things he loved about his youth which helped his wife and children better understand him.
John will be deeply missed by those who knew him best and especially by his grandchildren who did not get enough time to know all of their "Papa".
In lieu of flowers, donations can be made to the Make-A-Wish America in honor of all of the children working through their struggles with childhood cancer that he met and saw throughout his journey, through their website at Wish.org or by mail to: Make-A-Wish America, Gift Processing, 1702 East Highland Ave., Suite 400, Phoenix, AZ 85016.
Arrangements by Pettigrass Funeral Home.
Obituaries Newsletter
Sign up to get the most recent local obituaries delivered to your inbox.