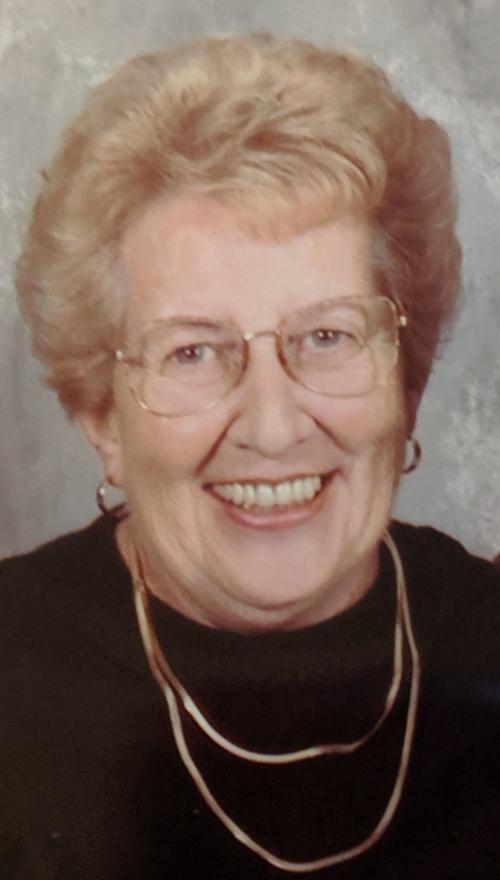 AUBURN — Marian C. Balliette, 85, previously of Forest Hills Drive, Auburn, N.Y., passed away on Oct. 22, 2019, in Great Mills, Md. with her daughters by her side.
Marian was a loving wife, mother, grandmother, great-grandmother, sister, aunt, and friend. Her passion and joys in life included family, friends, holidays and all the traditions, playing cards, gardening, crafts for her children and grandchildren, going to plays, trips, concerts and host for many holidays and events both in New York and Florida.
She was born on Dec. 22, 1933, in Auburn, to Maude (Foley) and Edward Lauckern. Attended school at Holy Family class of 1951, former parishioner of Sacred Heart Church, Auburn, N.Y., and St. Joseph's Catholic Church in Zephyrhills, Fla. Marian lived the majority of her life in Central New York.
Marian was an active member in the community serving as a member of the Auburn Service League, volunteering at the Thrift Store in Auburn, N.Y., being a communicant for her church, volunteering at Sacred Heart School, and taking on the role of Brownie and Girl Scout leader in her earlier years. Marian was a kindhearted, simple life loving, practicing Catholic.
You have free articles remaining.
In retirement, Marian and her husband, Curt, moved to Zephyrhills, Fla. where they enjoyed many outings with friends and family, which included neighborhood gatherings with new neighbors and previous classmates that also moved to Florida, dances and dinners at the Moose Lodge and community club house, and some cruises and entertainment at various parks and festivals.
Marian is survived by two daughters, Michele Martin (husband, Chris), of Great Mills, Md., and Carol Fitzsimmons (husband, Mike), of Newmarket, N.H.; seven grandchildren, David Balliette, of Seneca Falls, N.Y., Jacqueline Caldwell (husband, Max), of Mamaroneck, N.Y., Michael Fitzsimmons (wife, Gina), of Whitesboro, N.Y., Brian Fitzsimmons, of Rome, N.Y., Ryan Martin (wife, Jackie), of Lexington Park, Md., Shaun Eggersdorf, of Jordan, N.Y., and Alicia Eggersdorf, of Florida; and nine great-grandchildren.
She was predeceased by her loving husband of 56 years, Curtis; her son, David Balliette; daughter, Kathleen Eggersdorf; and her brother, Edward Lauckern Jr.
A memorial service will be held at 10:30 a.m. on May 2, 2020, in Sacred Heart Church, Auburn, N.Y., with burial in St. Joseph's Cemetery, Auburn, N.Y.
In lieu of flowers the family is requesting that donations be made in her honor to Hospice of St. Mary's https://www.hospiceofstmarys.org/ways-to-give/ or checks may be mailed to Hospice of St. Mary's, P.O. Box 625, Leonardtown, MD 20650.
To plant a tree in memory of Marian Balliette as a living tribute, please visit Tribute Store.