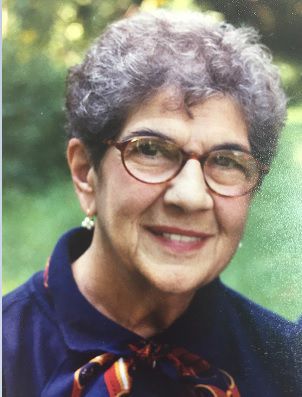 AUBURN — Marie E. Socci passed away peacefully on Sunday, June 25, 2017 at The Commons on St. Anthony. She was 88.
As the oldest of the late Dominick and Elizabeth DeSoccio Ciampaglia's two children, Marie was born in Auburn on July 7, 1928. She lived most of her life in the city before relocating to Eastwood Avenue in Owasco in 2015.
Marie worked at Firth Carpet Company and National Bank of Auburn, eventually retiring after several bank mergers as a platform specialist. A parishioner of Sacred Heart Church, she was lovingly known to immediate coworkers as "Mother Superior."
Following the death of husband, Tony Socci on Aug. 27, 2000, Marie continued to lead an active lifestyle devoted to family, friends, and community service. Her many joys in life included spoiling her dogs and volunteering as treasurer for Mercy Health & Rehabilitation Center.
Marie is survived by three sons, Carl Socci, of Florida, John Socci and his wife, Tina, of Auburn, and Robert Socci and his wife, Dr. Monique Tello, of Boston; three grandchildren; three great-grandchildren; a brother, Dominick Ciampaglia and his wife, Mary, of Auburn; and her best friend and niece, Phyllis Barnes, of Auburn.
In addition to her late husband, Marie was predeceased by two of her beloved grandchildren, Katie and Christopher Socci.
Funeral services will be held at 1 p.m. Thursday at White Chapel Funeral Home, 197 South St., Auburn. Following services, Marie will be laid to rest aside her husband in St. Joseph's Cemetery, Fleming. Friends are invited to call on the family from 11 a.m. to 1 p.m. Thursday at White Chapel.
In lieu of flowers, contributions in memory of Marie Socci may be made to St. Jude Children's Research Hospital, P.O. Box 1000, Dept. 142, Memphis, TN 38101-9908.