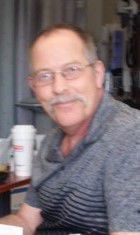 CATO — Mark E. Cole, 57, passed away Nov. 27, 2019, peacefully after a three-year battle with acute myeloid leukemia, at Strong Memorial Hospital.
Mark was born on Nov. 26, 1962, in Auburn to Robert and Rose Smith Cole. He graduated from Alfred Tech and worked for D&W Diesel in Auburn as a fuel technician for 33 years. Mark bowled in the Dale Bliss Memorial League at Rainbow Lanes, Weedsport, and coached CCYO youth basketball and Little League and was on the Cato Little League board. As an avid trumpet player he was inducted into the McDonald All-American Marching Band. Mark was also very involved with his brother, Gary in drag racing. He was a member of the Corvette Association.
Mark is survived by his loving wife, Kim; sons, Steve and Drew Cole; brother, Gary (Charmaine) Cole; sister, Sandy Bass; several nieces and nephews; aunt, Marilyn Cole; mother-in-law, Marjorie DeBottis; brother-in-law, James (Stephanie) DeBottis; his loving canine companions, Sunny and Scout; also his D&W work family.
He was predeceased by his parents, Robert and Rose Cole.
Family and friends may call from 1 to 3 p.m. Sunday, Dec. 8, 2019, at White Chapel Funeral Home, 2719 Erie Drive, Weedsport, NY. A funeral service will be held at 3 p.m. immediately after calling hours. Interment will be in the spring.
In lieu of flowers, memorials may be made to the Finger Lakes SPCA, 41 York St., Auburn, NY 13021, or the National Leukemia Society, 3 International Drive, #200, Rye Brook, NY 10573.
Obituaries Newsletter
Sign up to get the most recent local obituaries delivered to your inbox.