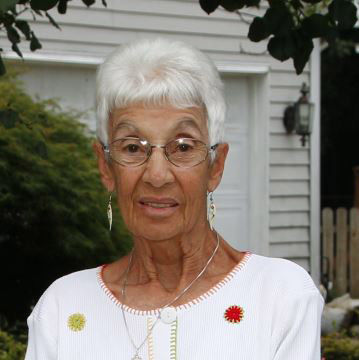 AUBURN — On Thursday, May 30, 2019, Mildred Louise Zanowick, wonderful wife and mother of six boys, passed away at the age of 86.
Mildred (Mitzi) was daughter to Charles and Mafalda Fiorica, sister to Nellie Fiorica, and wife to Dr. Russell S. Zanowick, MD. Mitzi and Russ raised six boys, Paul, Stephen, Michael, Mark, Christopher, and Russell. They are grandparents to eight and great-grandparents to three.
You have free articles remaining.
Mitzi was a wonderful and kind woman who touched the souls of everyone who knew her, and there were many. She was fascinated by life and everything God created in it. She loved to walk constantly to see and experience whatever fell in her path. She was an accomplished artist with her beautifully handcrafted pottery and jewelry.
Mitzi is loved and will be missed.
Along with her parents and sister, Mitzi was preceded in death by her son, Michael C. Zanowick, and grandson, Marine Cpl. Paul W. Zanowick II "Rocky."
A Mass of Christian burial will be held at 11 a.m. July 27, 2019, in St. Francis of Assisi Church, 299 Clark St., Auburn. Interment will be in St. Joseph's Cemetery, Fleming.
To plant a tree in memory of Mildred Zanowick as a living tribute, please visit Tribute Store.