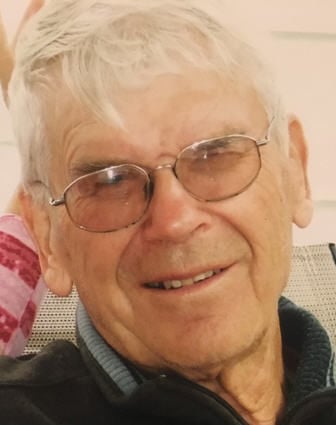 AUBURN — Ronald "Slim" W. Summerville Sr., 84, passed away suddenly Saturday, Sept. 14, 2019, while working outside doing what he loved.
He is survived by his wife of 57 years, Bonnie Ann (Connors) Summerville. He was the son of James and Jean (Wallace) Summerville Sr., born in Onondaga, N.Y. He is survived by three children, Ronald Jr. (Linda), Raymond, and Missy (Roger); one granddaughter, Zoe; one brother, James Jr. (Joan); three sisters, Mary Jean Muhlnickel, Faith Pollock, and Joy Watson; two sisters-in-law, Jeannette Rindge and Nancy Connors; and many nieces, nephews, and friends.
He was predeceased by his parents; one sister, Frances Becker; and five brothers-in-law.
Ron enjoyed bowling, photography, videoing weddings, and hunting with his sons. He was an avid golfer, played in many leagues and especially enjoyed his golf buddies through the years. On one trip to Florida he shot a memorable hole-in-one playing with his family and he also picked up the tab. He enjoyed woodworking; built their present house and the "A" frame camp on Owasco Lake. He was a jack-of-all trades and repaired everything he could. He also enjoyed baking, famous for his molasses cookies, and enjoyed watching the Giants!
He served in the Army three years and retired after 37 years from Bombardier (Alco) in 2000 as a chief plant engineer. He was known for his quick wit, humor, and laid-back personality. He will be sorely missed.
Friends are invited to call from 4 to 7 p.m. Thursday, Sept. 19, 2019, at the Audioun Funeral Home LLC, 218 Main St., Port Byron. Funeral services will be at 1 p.m. Friday, Sept. 20, 2019, at the funeral home. Interment will be in St. Joseph Cemetery, Weedsport, N.Y.
In lieu of flowers, contributions to the Port Byron Food Pantry, C/O United Methodist Church, South Street, Port Byron, NY 13140.
Obituaries Newsletter
Sign up to get the most recent local obituaries delivered to your inbox.