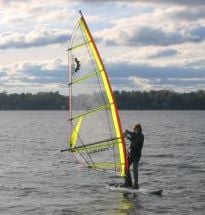 AUBURN — Russell Redfox Cuipylo passed away on Thursday, May 14, 2020.
Born on Feb. 28, 1989 in Cortland, Russell spent his early years in the Summerhill/Moravia area before moving to the village of Cayuga. He attended elementary school in Moravia, graduating from Union Springs High School and the BOCES Applied Electrical Technology program.
As a young man, Russell enjoyed summers at the Owasco Yacht Club crewing on an F27 trimaran. He was also active with the YMCA camp where he and his brother were known as "the sailing dudes." In addition to sailing, other pastimes included snowboarding, fly tying and fishing, gardening and cooking.
Russell loved the outdoors, and upon graduation moved to California where he became skilled at living off of the grid. His intelligence, curiosity, and interest in life led him on many journeys of discovery. Russell spent a summer road tripping from one natural hot spring to the next. Another summer he followed jam bands around the county, including stops at Burning Man and Bonnaroo.
Russell is survived by his parents, Rose (Pinker) Ryan and Carl and Susan Cuipylo; his brother, Zachariah Cuipylo; step-siblings, Liz Hawley (Cale Jirinec), Jessica (Jay) Pasquarella, and Bill (Danielle) Hawley. He is also survived by aunts, uncles, and cousins too numerous to name individually, but whose collective love was the reason Russell called Auburn his home.
Russell was predeceased by his maternal grandparents, Michael and Carol Pinker, and his paternal grandparents, Nicholas and Louise Cuipylo.
Services will be held privately.
Obituaries Newsletter
Sign up to get the most recent local obituaries delivered to your inbox.