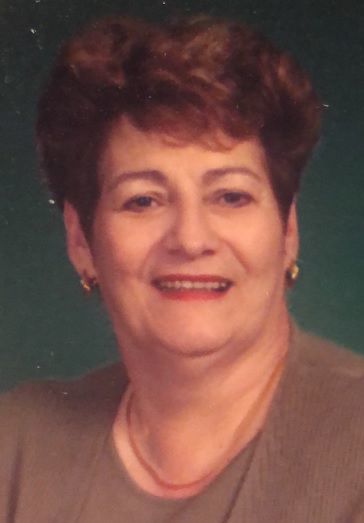 AUBURN — Suzanne DeFurio Reese, 76, passed away peacefully on June 29, 2019, surrounded by her family.
Sue was born in Auburn on Sept. 18, 1942, the daughter of the late Dr. Frank L. DeFurio and Josephine (Murphy) DeFurio. She was a graduate of East High School class of 1960 and the BOCES Practical Nursing Program class of 1977. During her time as a nurse, she had been employed at Auburn Memorial Hospital, several doctors offices, as a private duty nurse for the Harold Weaver family, and retired from the Wells College Infirmary.
Sue was very active in the community over the years and volunteered in the PTA at Herman Avenue School and also as a Brownie leader. She was a member of the Melrose Park Seniors, Beta Sigma Phi Sorority where she served as vice president, Red Hat Society, and also a former member of the Board of Managers of the Faatz-Crofut Home. She was a communicant of St. Francis of Assisi and a member of the Sacred Heart Society, where she served as vice president.
You have free articles remaining.
Sue is survived by her three daughters, Tammy L. Reese, of Fort Collins, Colo., Kimberly S. (Gordon) Phillips, of Auburn, and Julie A. (James) Lee, of Fort Collins, Colo.; five grandchildren, Katie (Anthony) Mazzola, Gregory Lennox Jr. (Vanessa), Isabel Lee (Matheu), Tristan Lee, and Ruby Lee; five great-grandchildren, Makayla, Connor, Ireland, Kyle, and Dominic; her sister, Mary Ann Alger; her brother, Frank L. DeFurio Jr.; and several nieces, nephews, and cousins.
In addition to her parents, she was predeceased by her son, William J. Reese Jr. in 1969.
Her greatest joy was spending time with her grandchildren and great-grandchildren. She was a fan of country music and had a passion for dancing. She enjoyed the plays at the Merry-Go-Round Playhouse where she attended regularly with her friends, grandchildren, and great-grandchildren. She will be sadly missed by those who were fortunate to know her. Sue will be remembered for her beautiful smile and the kindness she showed to everyone around her.
Calling hours will be held from 4 to 7 p.m. Tuesday, July 2, 2019, at Pettigrass Funeral Home, 196 Genesee St, Auburn. Mass will be held at 12:30 p.m. Wednesday, July 3, 2019, in St. Francis of Assisi Church, 299 Clark St., Auburn. She will be laid to rest, alongside her son, "Billy," at 10 a.m. Friday, July 5, 2019, in St. Joseph's Cemetery, Lake Avenue, Auburn.
In lieu of flowers, contributions can be made to the Muscular Dystrophy Association or St. Francis of Assisi Church.
To plant a tree in memory of Suzanne Reese as a living tribute, please visit Tribute Store.