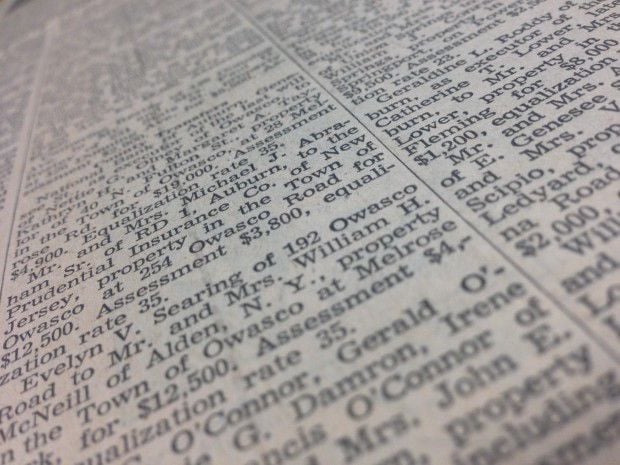 Mr. and Mrs. Archie M. Koon, who live just southwest of the city, had as their guests yesterday afternoon the Oriental students from the Theological Seminary. These students come from the countries of China, Japan, Korea and Hawaii. It is the policy of the Seminary faculty to give to these men an opportunity to study by observation trips, all that is best in American life while they are in this country.
One of the things the faculty believes to be greatly needed in China and Korea is a well-planned program of reforestation to prevent the floods and famines of those countries and to cover the barren hillsides with much needed fuel. Mr. Koon began a reforestation project on his farm 11 years ago.
John E. Short, son of Mr. and Mrs. Harold J. Short of 190 Owasco Rd., has for the third consecutive year received an award from the U.S. Air Force for outstanding performance.
As a civilian, Mr. Short has served in management roles in the development of Air Force missile systems. He has been associated with missile system development programs since 1942.
Mr. Short is a major in the Air Force Reserve. He is married to the former Miss Wanda White of Geneva.
By the end of the fall, a large part of the Schine Theater facade will be restored. Workers put up a wood partition in front of the theater a couple of weeks ago so that the front doors could be removed and restored. It's the latest phase in a multi-faceted renovation project.
With the exception of the marquee and some exterior woodwork, the renovations to the facade of the theater, including the doors, poster cases and enamel work, should be completed before winter, said Roseanne Hennessey, architect for the project.
The Cayuga County Arts Council, which owns the theater, has a goal of having the theater completely restored to its original condition by 2012. Hennessey said the design of the doors will be the same, but the colors will be more vibrant, as they were when the theater was first constructed in 1938.
Seneca Cayuga ARC  (SCARC) announces  that Eric Shell of Seneca Falls is among 50 persons throughout New York state to be recognized as an outstanding performer by the New York State Industries for the Disabled (NYSID).  This annual award, named the Joslin Award, recognizes outstanding job performance by an individual employed through a NYSID  Preferred Source Contact.
Since Eric began working with the agency's knit/textile 18 months ago, he has proven himself to be a motivated and dependable worker and is now the one-man team for the entire process of manufacturing mesh bags.
— Compiled by Jean Bennett