For the second time in less than two months, Republican members of Congress found themselves delicately trying to shoot down a crazy and deepl…
Monday, Sept. 28, marks the start of Phase 2 of the Auburn Enlarged City School District's phase-in reopening. During this phase, students in …
Achieving the rank of colonel in the military is no small feat and John Lemondes exemplifies many things via his career and he would serve New…
This Wednesday, Sept. 30, is the last day that you can fill out your census form online. It is vital for Auburn, Cayuga County and central New…
HIT: A rendering of the Cayuga County Vietnam Veterans Memorial Monument was celebrated at a ceremony at the Centerport Aqueduct Park in Brutu…
With the death of Supreme Court Justice Ginsburg, the right has now reversed the position they held in 2016 under President Obama. At that tim…
For the second time in less than two months, Republican members of Congress found themselves delicately trying to shoot down a crazy and deepl…
HIT: A rendering of the Cayuga County Vietnam Veterans Memorial Monument was celebrated at a ceremony at the Centerport Aqueduct Park in Brutu…
As the country surpassed 200,000 deaths from COVID-19 this week, Cayuga County officials reported that the county has insufficient access to c…
Everyone is certainly aware that there is a presidential election this year. In Cayuga County, there is also a hotly contested race for the 24…
HIT: To a positive trend that's come out of the coronavirus pandemic: More people are adopting pets from the local shelter.
Senate Majority Leader Mitch McConnell's attempt to ram through a U.S. Supreme Court nominee following the death of Justice Ruth Bader Ginsbur…
This Wednesday, Sept. 30, is the last day that you can fill out your census form online. It is vital for Auburn, Cayuga County and central New…
"This memorial will stand as an important reminder of the First Amendement and the vital importance that a free and independent press plays in…
The week of Sept. 20-26 is designated National Farm Safety and Health Week and it is certainly an event meriting recognition. This year's them…
"Happy endings all depend on where your story stops."
Correcting New York's massive budget shortfall is going to take a thoughtful, concerted effort that features a combination of eliminating wast…
"What did you learn in school today? Dear little boy of mine."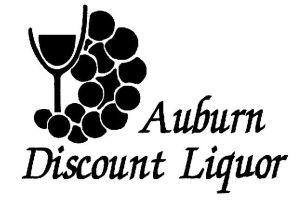 Auburn Discount Liquor & Wine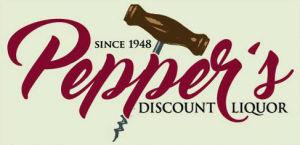 Monday, Sept. 28, marks the start of Phase 2 of the Auburn Enlarged City School District's phase-in reopening. During this phase, students in …
Achieving the rank of colonel in the military is no small feat and John Lemondes exemplifies many things via his career and he would serve New…
With the death of Supreme Court Justice Ginsburg, the right has now reversed the position they held in 2016 under President Obama. At that tim…
Still unclear on what Dana Balter has really accomplished?
Something to think about. Numerous Republican state senators have chosen not to run again this year. Many of which would have been easily reel…
I appreciate that The Citizen has been covering our District 24 Congressional race, Dana Balter against John Katko. In this election year, it …