"The only way out of the storm is to ride through it and things will be a lot clearer on the other side."
In his 1963 "Letter from a Birmingham Jail," the Rev. Martin Luther King Jr. wrote: "In any nonviolent campaign there are four basic steps: co…
HIT: An Auburn native and longtime adviser to President Joe Biden will have a role in Biden's administration. Brian McKeon has been picked to …
Remember when you use your local DMV office, a portion of your money stays in Cayuga County. If you go online, all of your hard-earned money g…
I understand that there has been a petition taken to change the name of Auburn High School. Isn't Auburn getting a little over carried with Ha…
The reemergence of a call to name Auburn High School after Harriet Tubman has been met with a somewhat typical bureaucratic response — a promi…
In his 1963 "Letter from a Birmingham Jail," the Rev. Martin Luther King Jr. wrote: "In any nonviolent campaign there are four basic steps: co…
HIT: An Auburn native and longtime adviser to President Joe Biden will have a role in Biden's administration. Brian McKeon has been picked to …
The reemergence of a call to name Auburn High School after Harriet Tubman has been met with a somewhat typical bureaucratic response — a promi…
It was striking how little time Gov. Andrew Cuomo spent actually discussing his 2022 executive budget Tuesday in a nearly hour-long speech bil…
HIT: To the organizers of and participants in this year's Rev. Dr. Martin Luther King Jr. Citywide Celebration.
For the first time in what felt like forever, there was some encouraging news to report regarding the COVID-19 pandemic in Cayuga County.
"The only way out of the storm is to ride through it and things will be a lot clearer on the other side."
As Joe Biden takes office as the 46th president of the United States, many central New Yorkers will be thinking of the teacher they once calle…
Like many of you, I am still trying to make sense of what happened Jan. 6 at the U.S. Capitol and what it means for our country from here.
"I put the pedal to the metal and the rubber to the road."
In the midst of a pandemic and economic crisis, the State Senate's first order of business should be passing legislation to accelerate the vac…
In the past several weeks, we've published a pair of in-depth articles in partnership with a nonprofit journalism organization that focuses on…
Opinion: For decades we have told our youth to "stay true to yourself" and "stick up for what you believe," as if there were some virtue in st…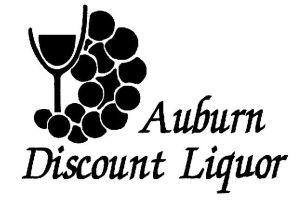 Auburn Discount Liquor & Wine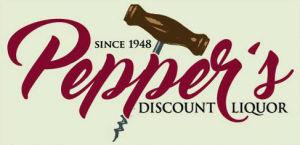 Remember when you use your local DMV office, a portion of your money stays in Cayuga County. If you go online, all of your hard-earned money g…
I understand that there has been a petition taken to change the name of Auburn High School. Isn't Auburn getting a little over carried with Ha…
Maybe someone did something crazy in their life. Maybe it should be shared. There might be more to the story that nobody knows that could chan…
Last June, I spoke to Auburn school Superintendent Jeffrey Pirozzolo at the Demonstration for Social Justice at the NYS Equal Rights Heritage …
On Jan. 6, 2021, our government building, the U.S. Capitol, was attacked by domestic terrorists. Those terrorists included white supremacists …
Thank you, John Katko! I am publicly acknowledging my great appreciation for your decision to vote for impeachment. I have been a strong criti…