Across the nation this spring, thousands of aspiring physicians are receiving acceptance letters to medical schools. I remember the arrival of…
A school building is a community institution. As such, it is the role of the board of education to ensure that all of its district facilities …
If you're lucky, at some point in life you will meet someone who you are in complete awe of! This happened for me 11 years ago. We began atten…
The Auburn Enlarged City School District would be lucky to have both Ian Phillips and Nate Garland serving on its board. On May 18, we will be…
This year there are eight candidates running for three positions on the Auburn school board. The decision as to which candidates to choose can…
My husband and I are not Auburn natives. We chose to move here as a young couple, many years ago, to establish our own roots and to raise a fa…
No wonder Joe Biden picked former Michigan Gov. Jennifer Granholm as Secretary of Energy — they're cut from the same green cloth.
HIT: The Healing Field of Hopes and Dreams is returning to Hoopes Park in Auburn. Formerly put together by St. Joseph School, the display of A…
The Auburn City Council may decide this week whether it will include a property tax levy increase in the city's 2021-22 budget.
A discussion many parents are having these days involves whether to have their children vaccinated against COVID-19 when the opportunity arises.
HIT: To a history-making day for Auburn's Falcon Park and the Cayuga Community College baseball program.
Under four years with Donald Trump as the undisputed leader of the Republican Party, the GOP lost control of the House of Representatives, the…
Across the nation this spring, thousands of aspiring physicians are receiving acceptance letters to medical schools. I remember the arrival of…
A school building is a community institution. As such, it is the role of the board of education to ensure that all of its district facilities …
In many communities, the public school district is the institution with the most impact on daily life for the largest number of residents. 
As of about noon Monday on the West Coast, the nation had endured at least 355 separate shooting incidents over the previous 72 hours in which…
The 2020-2021 budget is a good balance of tackling immediate needs, like recovering from COVID-disrupted learning, while making long-term inve…
"The world needs our mothers."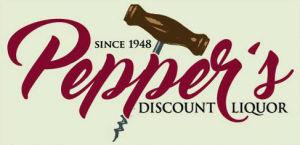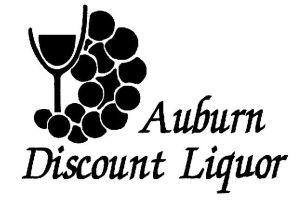 Auburn Discount Liquor & Wine
If you're lucky, at some point in life you will meet someone who you are in complete awe of! This happened for me 11 years ago. We began atten…
The Auburn Enlarged City School District would be lucky to have both Ian Phillips and Nate Garland serving on its board. On May 18, we will be…
This year there are eight candidates running for three positions on the Auburn school board. The decision as to which candidates to choose can…
My husband and I are not Auburn natives. We chose to move here as a young couple, many years ago, to establish our own roots and to raise a fa…
It has been an honor and privilege to serve my hometown district as an Auburn school board member these past three years.
The Auburn city school board election, which is now upon us, should concern every voter in the school district. Student achievement, financial…
Regarding your opinion from Sunday, May 9 ("Donald Trump's influence remains a grave threat"): I agree with your assessment about Trump but Tr…