Stay in the know! Browse through opinions and analysis on today's hottest topics.
"Don't be afraid to be confused."
One of the most powerful moments of President Joe Biden's inaugural address came when he offered his list of "the common objects we love that …
Until a recent outbreak of COVID-19 within our facility, our jail had been nearly free of the virus since the pandemic began. Only one other i…
"A vacation is having nothing to do and all day to do it in."
Lee Enterprises, parent company of The Citizen and owner of 76 daily news organizations across the country, is hosting a nationwide virtual ca…
Longtime readers may have thought we ended a tradition this year when the annual Progress section did not publish at the end of January or sta…
Opinion: I have never met a kind person I disliked, even if I disagreed with their politics or we had no interests in common.
Episode 8: Also discussed is whether boycotts are an effective tactic to get companies to change their policies and why we should consider inc…
Picture it: The Donald J. Trump Presidential Library and Museum. Visit the Gallery of Tweets and the Wing of "Perfect" Calls. Snap a souvenir …
The Citizen is looking for Cayuga County and the surrounding area's top nurses.
"Four out of three people struggle with math."
Was Mike Pence a hero in the siege of the Capitol that has been replayed during Donald Trump's impeachment trial?
Many would argue that Jan. 6 made clear the despicable systemic racial underpinnings inherent in policing. Unfortunately, this demented attitu…
"I'm not gonna write you a love song."
COVID-19 has had a devastating impact on many communities, and significantly on our community here in Cayuga County. Schools and community pro…
It's always nice to close out a week with some encouraging news, and that's just what we got last Friday.
Opinion: The question that faces us as a nation is whether America will be defined by its best qualities or its worst.
Episode 7: Other topics include whether news stories about relatively minor crimes should stay online forever, and which tactics work best whe…
They don't know where Kyle Rittenhouse is.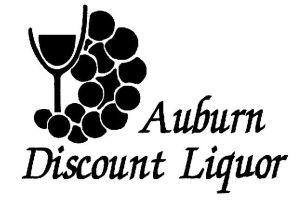 Auburn Discount Liquor & Wine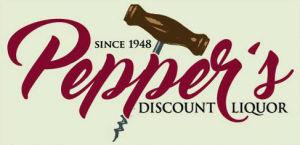 "The reason women don't play football is because 11 of them wouldn't wear the same outfit in public."
Since I believe the values Harriet Tubman reflected in her courageous and charitable life are the values the people of Auburn also hold dear, …
One of the biggest challenges facing many families who are navigating remote or hybrid learning schedules during the COVID-19 pandemic can be …
I was recently asked to write a letter to the editor in support of changing the name of Auburn High School to the Harriet Tubman High School. …
I know there are those who hoped that Rep. John Katko's recent vote on impeachment marked some kind of new approach to representing the people…
"Greatness is never achieved through indecision."
Opinion: The key thing to understand is that fairness is not about the outcomes, it is about the process whereby the outcomes are achieved.