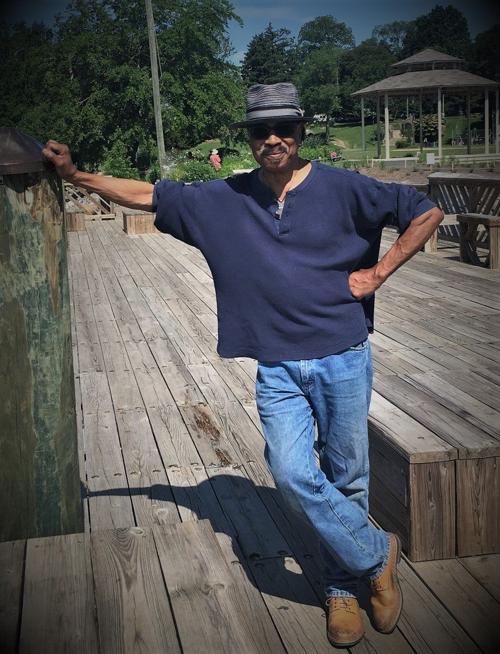 A few years ago, during the pre-COVID time period, the Harriet Tubman Center for Justice and Peace initiated a series of conversations with local law enforcement leadership, as well as the Auburn Fire Department. The impetus for that initiative was to discuss community concerns and how there could be a collaborative movement forward. That eventual partnership led to "Connecting Bridges," a limited series of unscripted conversations with residents, "getting to know you" events, and coining of the term, the "Auburn Cayuga Approach."
This term defined the ability for disparate parties, with radically different agenda, to find common ground even when discussions and dialogue were difficult and contentious. It was and continues to be centered on building "community where different opinions could be heard, valued, and respected; where everyone recognizes that compromise is a stance to achieve in order to reach an agreed upon goal of working partnership and cooperation." Respectful conversations, intentional hearing and accepting another's truth, even when that truth is diametrically opposed to one's thinking, is the "Auburn Cayuga Approach." This concept creates pathways for tackling problems in a collegial manner and establishes a platform for preventative measures to side-step or avoid misunderstandings that could fester and become confrontational.
The Citizen Editorial Board, in its Sept. 3, 2020 "Our View" editorial stated, "This philosophy ... takes a lot of hard work to put into action. And we all should be proud and grateful to have community leaders willing to do that work. But it takes the rest of the community to achieve meaningful and lasting progress." A few months earlier on July 23, 2020, the editorial board commented on the county sheriff's endorsement of a New York State Sheriff's Association divisive agenda. In the editorial board's view, it recognized, "Emotions are understandably running high, but calm and thoughtful dialogue have been leading the way in Auburn and Cayuga County and we hope to see that carry on."
Calm and thoughtful dialogue.
Progress on social justice issues is always a slippery and treacherous slope, with achievements and disappointments. The June 2021 "Implicit Bias" training sponsored by the Auburn Human Rights Commission in partnership with HTCJP and other agencies, convened three distinct groups over three consecutive days at Auburn Public Theater for a full day of training that explored issues that most folks rather avoid. One hundred twenty-one city and county staff and residents engaged each other in respectful dialogue marked by sharing experiences and asking questions that often are best left to private conversations. The "Auburn Cayuga Approach" was still relevant but possibly in need of an intervention.
For several months, the Auburn Enlarged City School District and its leadership has been mired in acrimonious and disruptive interactions possibly generated by the disastrous, unfocused, misplaced strategy to rename the high school. The re-naming roll-out was marred by misinformation, inadequate transparency, less then effective communications, and an apparent lack of cohesive thought as to how to effectively move forward. Prior school board leadership was maligned. There was less than straightforward direction from the school district's executive administration. And this renaming protocol happened in the midst of an alt-right strategy underpinned by a racialized and radicalized national political party whose agenda was simple. Embolden adherents to take-over local school boards and curricula as a way to infuse "America First" ideology and establish the first step in the ongoing long-range strategy to position the "right" people in statewide and national elected positions. In this way, right-leaning governors and state houses could gerrymander voting districts and coalesce efforts to stay in power. The result is now evident. There are now multiple state voting restrictions and processes to subterfuge the result of voters in any state-wide election. Unfortunately, national influences are seeded in local processes.
A reasonable person might surmise current issues impacting the Auburn school system have not been long-standing concerns. Recent rambunctious, disruptive school board meetings are new. Concerned residents have misdirected Auburn meetings to be akin to other school board meetings nationwide. Threats, shouting and a police presence to ensure public safety is not the ordinary characteristics for Auburn school board meetings. It is not the "Auburn Cayuga Approach." Character assassination, vile and often racist diatribes on social media, screaming, phone-taping of conversation, bullying and offers to take disagreements to the parking lot now reign. And with the most heinous statements, especially on social media sites, directed at the only two people of color on the school board, a Hispanic male and African American woman, who are both terminally degreed educators, one can reasonably question whether or not there is a caste mentality at play and the villainous weaponization of offensive tactics.
Both sides of the AECSD "debate" center on the appointment of Black and Brown professionals to an overwhelmingly sameness of school personnel. There is gross evidence of disparity in the racial make-up of the AECSD at all levels from teachers to building leaders to the superintendent's executive staff. Racial homogeneity is routinely maintained by BOE appointments. Interestingly, there is no articulation for diversity, equity or inclusion from residents who falsely assess these concepts as an affront to sameness. Based on the acrimony over DEI, one may opine that the overarching control of employment practices is the exclusive providence of two individuals who by birth, do not look like the majority of their critics, their school board colleagues, or district administration. Presently, there are folks who perceive equity concerns as derisive and harmful to their children even as the majority of the community realize students should never be used as props to advance a particular educational agenda. It becomes unfortunate when the mantle of not being a racist is born on the shoulders of children due to their familial association and parental influences. In that same vein, it is uncivil to denigrate anyone based on their religious convictions, affiliation or persuasion. This stance should also be the cornerstone of gender issues. While anyone can disavow another's life position, it is misguided to place that person on the altar of social media shaming or persecution.
The stain of disrespect permeates parties in this AECSD dispute. Warring adversaries have put out clarion calls for supporters to advance their viewpoints of righteousness. Unknowingly, there is an inherent danger that issues will be buried in a cult of personality conflict. In private social media postings, there are purposeful villifications of opponents. That situation is a re-enactment of the 1958 movie "The Blob" – a danger that slowly creeps and sucks in the mindset of our school children. It is a fallacy to think that adult actions and thinking towards an opposing viewpoint does not influence the intellectual development of young minds. Do we envision or want our maturing young adults to see the world and their inherited society as this side or that side with no room for a middle? Should our children grasp the prevailing thinking that opposing views are intrinsically evil, abhorrent and should be systemically outlawed? To be sure, hypocrisy reigns. It is cloaked in virtues of righteousness. This is not the Auburn Cayuga Approach.
There are critical issues requiring discussion. Critical race theory, a position originally stemming from legal writings in the 1970s and 1980s and fully manifested as CRT in 1989, is such an issue. At its core, CRT reasons that racism continues to influence modern institutions in a systemic manner that discriminates against people of color. Like other provocative issues that are now etched in the national and local political landscape, the 45th U.S. president's executive order poignantly labeled critical race theory "offensive and anti-American." The result was a ban on diversity and inclusive training in federal activities. Intriguingly, if the factual history of America infused curricula there would be an informed understanding of the transgressions directed towards Americans based on race, culture and heritage. When there is institutional change, CRT may fade from discussion. If not, this concept may continue as an example of the hypocrisy of righteousness.
The New York State Department of Education has mandated that school districts infuse equity and its components in school communities. The AECSD should have a strategic, measurable, transparent plan that can be shared with the community. There should also be transparent, strategic and measurable plans to address bullying, drug overdoses, mental health and ongoing responses to COVID, all issues that impact school children.
Dr. Lucien Lombardo, past HTCJP board chair, and professor emeritus and adjunct professor at Old Dominion University, has previously engaged the AECSD administration on incorporating human dignity themes throughout the system's mission statement, curriculum, teacher training and community engagements. A personnel change in the assistant superintendent for instruction position and the COVID disruption of in-person learning put a hold on follow-up discussions. This fall, Dr. Lombardo will revisit this concept with the BOE/AECSD. The effective inclusion of human dignity at all levels of school operations, administrative protocols and responses to community concerns will enable the AECSD to chart a more vigorous course towards educating children for global and civic involvement.
It may be an easy task to place blame, cite ineptitudes, focus on acrimonious bickering, and further fuel the politicization of education. But what is the end result? Children who are digitally disadvantaged; further ravaged in their learning because of the pandemic and lack of in-home resources have fallen severely behind. It is time for more courageous leadership and decisive direction by all education leaders. Respectful discourse may be at an unsurmountable impasse.
However, hearing the concerns of the community and placing those concerns under the lens of fact may transition the hypocrisy of righteousness to a viable tenet of life-long learning and compromise driven by facts and not conjecture.
William Berry Jr. is the chair of the The Harriet Tubman Center for Justice and Peace Inc. and publisher of aaduna, an online literary and visual arts journal based in Auburn.