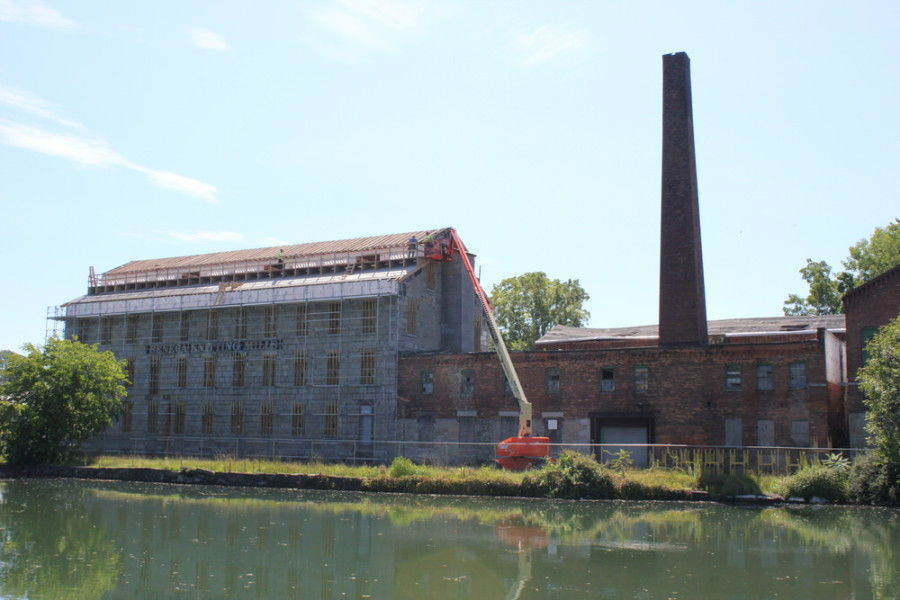 When I attended the National Women's Hall of Fame introduction ceremony last month in Seneca Falls, I did so as a fifth-generation builder in an industry where we are striving to empower women and inspire them to pursue construction as career.
I was honored to bring my two daughters with me. It's hard to express how proud I was when I told them that our family's company had played a role in renovating the new home for the Hall in the former Seneca Knitting Mill. This historic building once provided economic opportunity for women during a period when women did not have many employment options.
The building and construction industry has made a concerted effort over the past several decades to welcome more women into the field. But more must be done so that girls see a career future in construction and so that women are represented in the pipeline of talent and can be an even bigger part of driving the industry forward.
Some 10 percent of all Americans working in construction are women, according to BLS data. Women make up nearly 8 percent of project managers in the industry, which is a slight increase from around 6 percent in 2003.
While progress has been made, there is clearly room for improvement.
You have free articles remaining.
It starts with industry leaders like Gilbane making a point to recruit, train and elevate women whether they work on a job site or in a corporate office.
I am proud to report that we are taking steps to accomplish this goal. Our programs are simple, effective, and, most importantly, easily replicable across the industry.
For example, by partnering with local Minority- and Women-owned Business Enterprises (MWBE) and committing resources to formal training programs, we are able to empower tomorrow's leaders, including firms owned and operated by women, with the technical skills they need to succeed in the industry.
Participants are matched with an experienced Gilbane professional, who provides expertise to young women just starting out. Helping prepare budding professionals for a fulfilling career in construction not only improves our own projects it strengthens our entire industry.
Our goal is to create a supportive atmosphere to do their part to empower women. Some Gilbane employees participate with partner organizations outside the company, helping to connect young women in low-income communities with resources to pursue degrees in civil engineering. Others are involved in groups like the ACE Mentor Program which helps inspire young people to pursue careers in design and construction, and the Salvadori Center which engages students in how math and science are part of our built environment.
Programs and initiatives help fuel a long-term conversation about breaking down barriers, cultivating talented women and ensuring they can establish career paths in our incredible industry. We're also grateful to partner with clients to meet MWBE goals because those partnerships are key to creating meaningful and sustainable opportunities for women in the construction field.
When girls from across the nation come to the National Women's Hall of Fame, they will hopefully be inspired by the courage and commitment of the female leaders who came before them, laying the groundwork for a more just and inclusive society. I also hope that they will be inspired to be part of our shared goal to create more opportunities for women in our industry and beyond.
Brennan Gilbane Koch is the Business Development Manager at Gilbane Building Company.