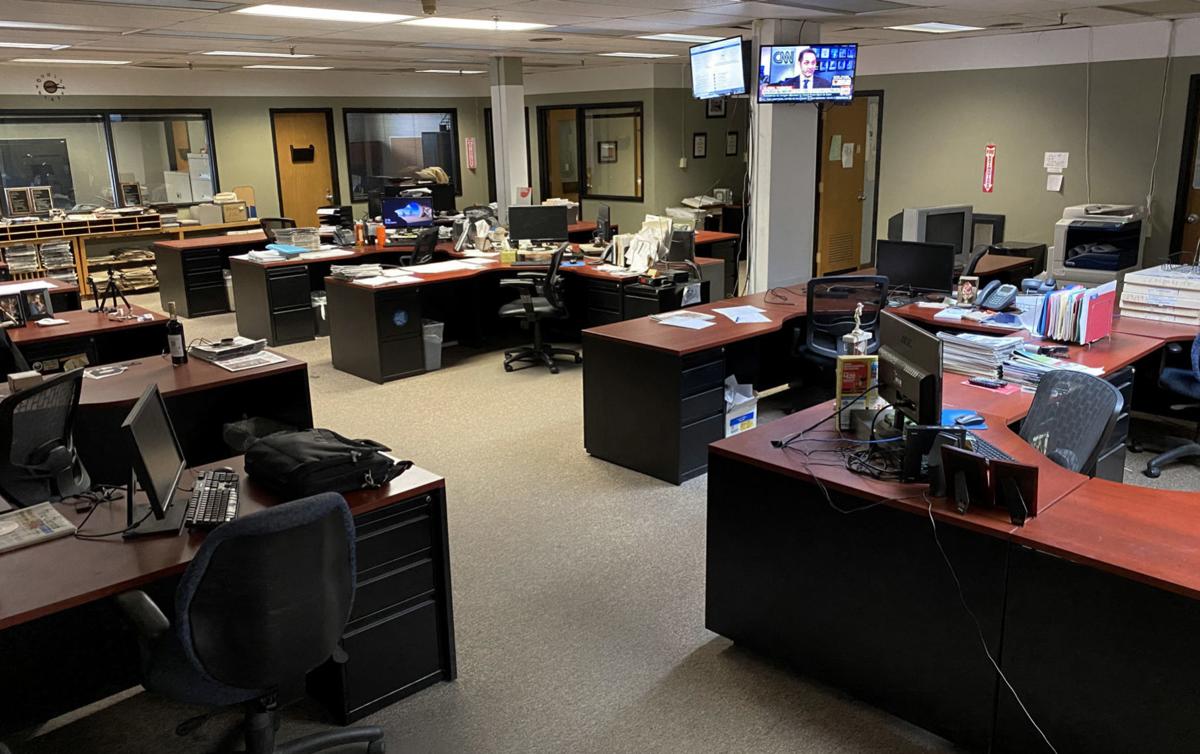 "Cuomo declares state of emergency as NY coronavirus cases continue to grow"
That was the headline for a story that Robert Harding posted at 1:30 p.m. on Saturday, March 7. At that point there were 89 confirmed novel coronavirus cases, most of them in one downstate county. But all of the infectious disease experts were saying a massive spread of this disease, known as COVID-19, was about to unfold.
As I write this column from my dining room table 18 days later, it's overwhelming to think about everything that has transpired — in our nation, our state, our community, our workplaces and our homes.
As a journalist, the work has been more intense than anything I've experienced in 23 years of doing this. The only story that comes close was in 2001, when I was part of the newsroom at the Daily Gazette in Schenectady and we were working nonstop to inform the public about the local impact of the 9/11 terrorist attacks.
I knew then the importance of the work we were doing, and was proud to be a small part of it. The level of appreciation I feel today for the team at The Citizen is impossible to describe. Every single person at this company has been amazing. They all understand that getting accurate and timely news out to the public is critical, and they've made remarkable sacrifices and adapted to tremendous challenges to get that job done.
For those who didn't read The Citizen Editorial Board "Our View" on Sunday, here's a key excerpt about how we are operating these days: "We are working with safety at the forefront. ... We have nearly all of our employees working from their homes. We are using our phones and email as much as possible in our reporting; when in-person interviews or photography is needed, we are being cautious to maintain a safe physical distance from the subjects being covered. Our independent contractors who deliver the newspaper and the company that prints it are also following the Centers for Disease Control guidelines for social distancing."
With that in mind, I wanted to offer some guidance to our readers about how they can work with the newsroom to ask questions and provide feedback and suggestions.
Our office is closed to the public for the safety of everyone. Because we are spread out working from our homes, the most effective way to reach us quickly these days is via email.
Believe me, we're all actively monitoring our inboxes. If it's specific reporters you're trying to reach, their email address is included at the bottom of every bylined story they write. We also have a full newsroom list of email addresses and Twitter handles at auburnpub.com/contact/staff. That same page also has contact information for our publisher, advertising sales manager and regional print delivery manager.
You can also still call us if you don't have access to email, or just want to speak to someone on the phone. Please leave a voicemail message with your phone number. We're able to check our voicemail remotely, and so we're doing that and calling people back as frequently as possible.
These are not ideal conditions for doing journalism, but in this moment, we don't have any choice.
Since that Robert Harding story I mentioned at the start of this column, The Citizen and auburnpub.com has reported and published more than 200 locally focused stories and scores of local photos on COVID-19. We've published hundreds of additional pieces on national and global coronavirus issues that were done by our wire and syndicate partners.
It's an enormous effort, but that's what we must do for this enormous moment in history. Thank you all so much for your support.
Executive editor Jeremy Boyer's column appears Thursdays in The Citizen and he can be reached at (315) 282-2231 or jeremy.boyer@lee.net. Follow him on Twitter @CitizenBoyer
Catch the latest in Opinion
Get opinion pieces, letters and editorials sent directly to your inbox weekly!