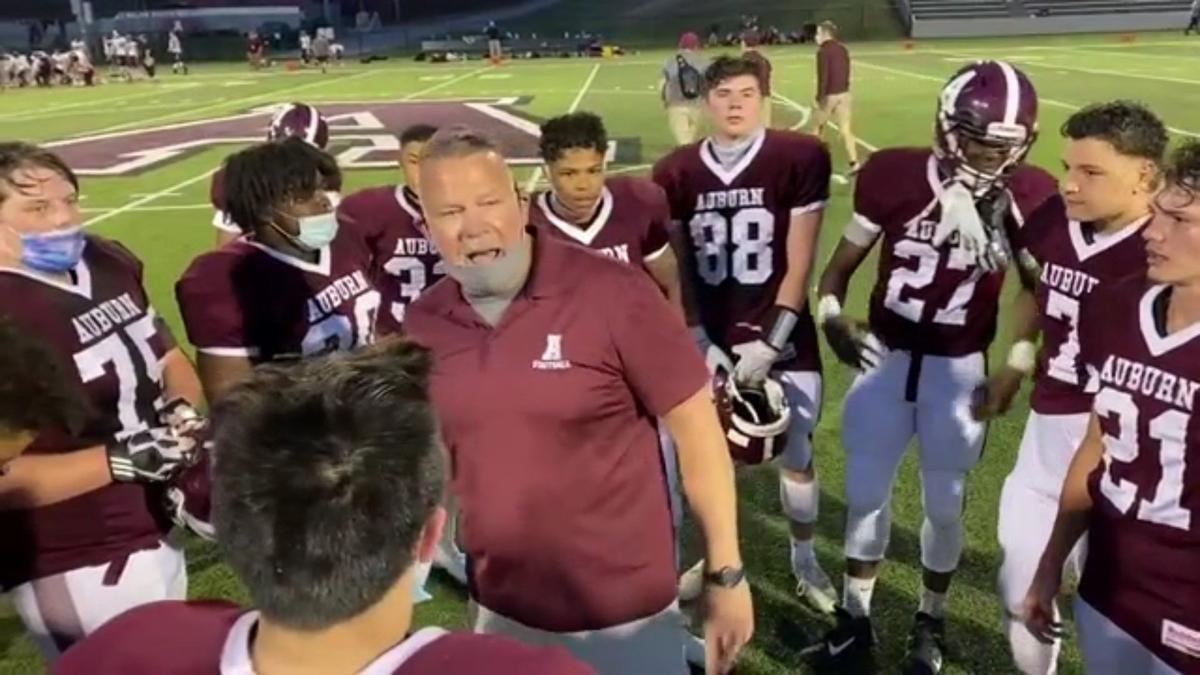 I can remember the excitement we all felt when our first video camera arrived in the newsroom.
It was 2006. Newspaper websites were just starting to implement multimedia to enhance the traditional coverage of headlines, articles and the occasional photo. The camera was rather big, and it came with all kinds of fancy accessories for recording sound. It shot nice footage, but it would take hours to download, edit and upload to the site. But through a lot of effort, the newsroom staff produced some excellent content with that piece of equipment over the next few years.
The cameras have gotten smaller since then, and we've maintained a steady supply of video content, although until recently it's certainly been a small part of the overall content package offered at auburnpub.com.
But with time and evolution of technology, especially smart phones, we've been able to make video production much more efficient. And that has resulted in a substantial increase in the amount of video content we're now publishing on our website.
In addition to hundreds of syndicated national videos that are now available below, and sometimes within, most stories, we're incorporating fresh local video multiple times a day now into our content.
• Readers who checked out the website over the weekend to read about the Auburn High School football team's latest victory were treated to clips of a remarkable touchdown catch and the team singing the school fight song.
• When the Cayuga County Board of Health recently voted to accept new federal guidelines for physical distancing in Cayuga County school buildings, we included a clip of two local physicians on the board explaining why they believed it was the right step to take.
• Two uplifting moments from a recent Auburn City Council meeting, a resolution congratulating spelling bee champion Emma Sroka and the designation of Autism Acceptance Month, were published to the website over the weekend.
Those are three of more than 80 examples of local video content we've posted at auburnpub.com over the past month and a half, and we're finding that our readers are watching it, whether it's shot as a live-action moment by one of our journalists or taken from a government meeting or proceeding online.
These videos are not replacing our traditional news coverage. We're still producing the same quality and breadth of stories and photos, but we've found ways to add more video that adds an extra layer to the terrific journalism our readers have long enjoyed.
To get the full multimedia experience at auburnpub.com, I urge you to join the growing legion of News+ members who now enjoy unlimited digital access to our products.
For our loyal print readers, this is already included in your home delivery subscription. Just head to auburnpub.com/activate to unlock your full digital access and dive in.
If you're someone who's not interested in a print paper delivered to your home, check out the packages offered on digital-only memberships. As I mentioned in this space last week, a great time to do that is this month through our "Editor's Special" offer.
For just $29.99, you can sign up for a full year of unlimited access to auburnpub.com and get the e-edition replica of the daily printed paper on your computer, tablet or smartphone. That's less than a dollar per week for the best Cayuga County-area news coverage available. Remember that this an investment in the community, because as we grow our digital membership base, we're able to maintain and grow local journalism.
To check this month's deal out, head to go.auburnpub.com/april29. And to all who are already signed up and enjoying a membership, thank you so much for the support.
Executive editor Jeremy Boyer's column appears Thursdays in The Citizen and he can be reached at (315) 282-2231 or jeremy.boyer@lee.net. Follow him on Twitter @CitizenBoyer