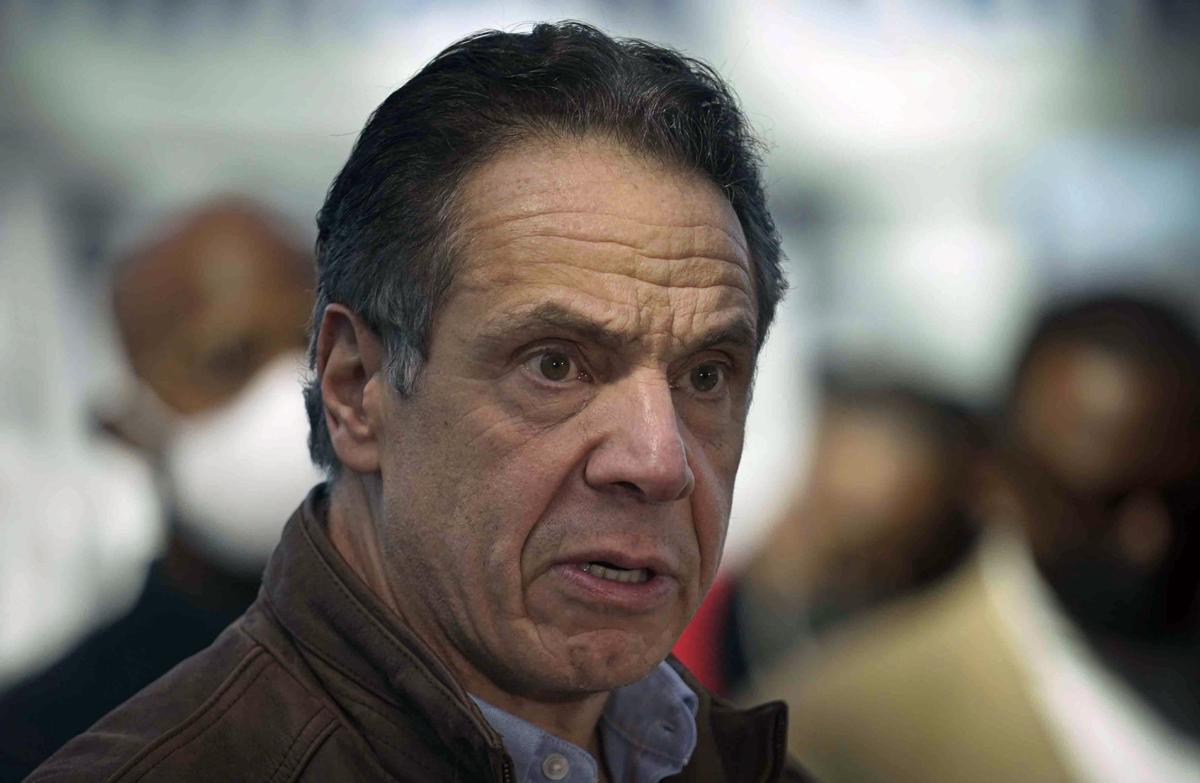 The Journalists Association of New York, a nonprofit organization that advocates for radio, television and print journalists from dozens of news media organizations and colleges throughout New York state, is calling on Gov. Andrew Cuomo to immediately cease his recent practice of closing all of his public appearances to the press.
This practice is an affront to the public that the governor serves; that public is represented by journalists when they are covering the activities of elected officials.
Since allegations of sexual misconduct became public in late February, the governor has held numerous public events in which he has made announcements around the state, but he has refused to allow journalists to attend any of them. The effect has been that the governor has not had to answer questions from journalists in person.
The governor has cited COVID-19 restrictions as reason for many, but not all, of these events being closed to the press. Most have been held in large facilities or outdoors where social distancing protocols could easily be followed by journalists, just as they were by the invited guests who have attended. We are taken aback that New York journalists who have been on the front lines covering COVID-19 for a year and cover communities across the state have seen their access curtailed.
In addition, COVID-19 case levels are much lower than where they were in the spring and fall of 2020, when the governor still held in-person press conferences and most public events were open to the news media. With vaccinations now available to all New York adults, most journalists also are now vaccinated, providing an additional layer of protection.
The governor's attempts to assuage journalists' concerns about this lack of access by holding occasional conference calls are woefully inadequate. The number of questions reporters can ask during these calls is severely limited, the governor or his staff choose the reporters given the opportunity to ask the questions, and there is typically no opportunity for follow-up questions.
These restricted-access events are a blatant misuse of taxpayer dollars in an attempt to bolster the governor's image while at the same time attacking the public's right to know about the activities of government, a right that is exercised by the news media when covering the governor's public events in person. No governor should refuse to provide this basic level of access and transparency.
As an organization representing hundreds of journalists in New York state, we call upon the governor to restore full press access to his events and to reinstate in-person press conferences.
The Journalists Association of New York, formerly known as the New York State Associated Press Association, is a nonprofit organization overseen by a board of directors representing broadcast, digital, print and academic journalism organizations throughout New York state. JANY's board members are as follows: President Tena Tyler, senior editor, Times Union, Albany; Vice President Randy Gorbman, director of news and public affairs, WXXI Public Broadcasting, Rochester; Peter Crowley, managing editor, Adirondack Daily Enterprise, Saranac Lake; George Bodarky, news and public affairs director, WFUV‐FM, New York; Scott Norris, news director, Rochester Democrat and Chronicle, Rochester; Claire Regan, assistant professor, Wagner College, and Director at Large, SPJ National Board of Directors, Staten Island; Tim Scheld, news director, WCBS‐AM, New York; Sara Kugel, producer/reporter, CBS News, New York; Steve McMurray, general manager, WKTV, Utica; and Jeremy Boyer, executive editor, The Citizen and auburnpub.com, Auburn.