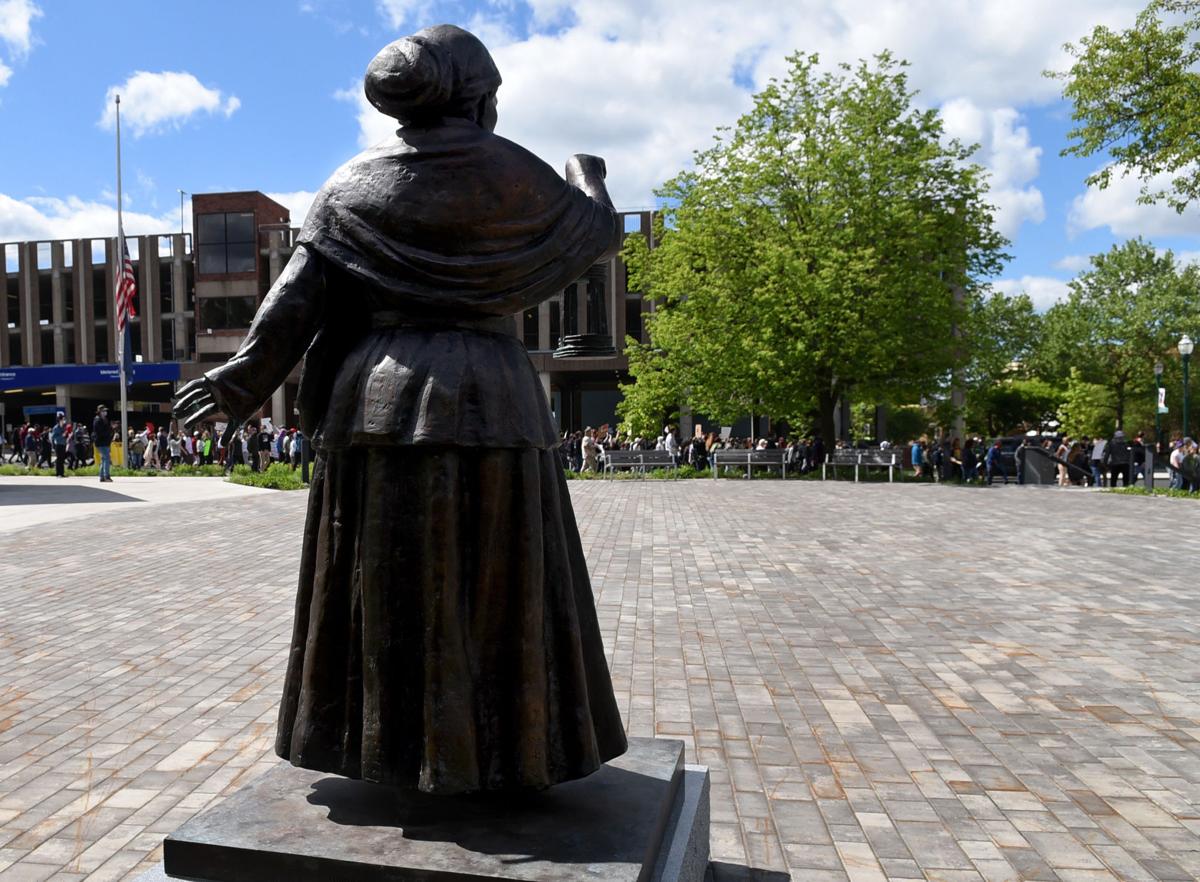 The past week has been a stressful time for our country and our community. The tragic killing of George Floyd in Minneapolis was just the latest incident of violence toward a black man in our country.
The officers who killed George Floyd completely disregarded their most solemn duty to protect, serve and uphold the law. This event is not unique to Minneapolis. It points to a larger flaw that looms over our nation, racial inequality. Institutional racism affects us all and the city of Auburn is challenged with the task to address this American crisis.
In recent years our police chief has been taking steps to diligently address institutional racism and enact policies within the ranks of our Auburn Police Department. The men and women of our Auburn Police Department have been making earnest efforts to build trust and improve relations with the African American community and will continue to do so. I believe evidence of our police chief's initiative was illustrated this weekend when Chief Butler and our Auburn Police Department, joined by our Cayuga County Sheriff Brian Schenck, worked with community protesters at Sunday's event. I want to thank the protestors who exercised their right to free speech effectively and peacefully here in Auburn; you made our community proud. Auburn's protest was motivated by a righteous desire for equality and justice in our city and our country. On behalf of the Auburn City Council I can state that we hear you and we will use our position in our city to renew the effort to address these issues and find a way to do so in a more structural and constant fashion.
Auburn is proud to be the home and final resting place of Harriet Tubman. Known here as Aunt Harriet, she spent her young life escaping slavery and fighting to lead black people to freedom, then during her over 50 years living in Auburn, she fought until the day she died for the advancement of that freedom for all. Harriet Tubman's life work provided our country with the foundation for freedom for black lives for which our country was to build upon. Yet, over 107 years since her death, racism permeates throughout our community and our country. For our country's black citizens this is a narrative that does not need to be told because they live it and confront it daily. But this reality can change with a renewed effort to listen and act when injustice and oppression happens in our own community. Here in Auburn it is up to us all to find ways to continuously advance the cause that was Harriet's life work. We renew our work to do so for all black lives so that Harriet's life and George Floyd's death were not in vain.
I, along with members of city council, join in the call for change and offer a renewed effort to continue to improve the relationship of the city's leadership and the local African American community.
Michael Quill is mayor of the city of Auburn.