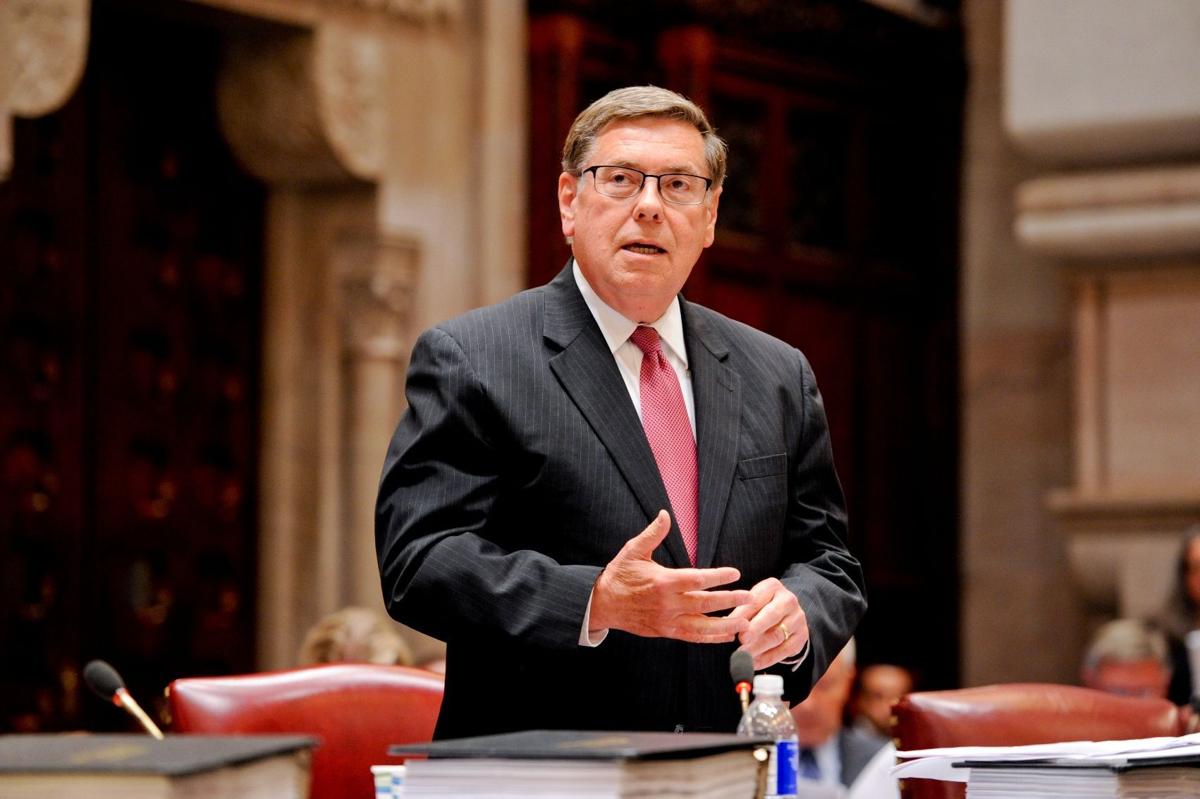 Throughout my time as state senator, I have been a strong voice against domestic violence and other crimes that target our most vulnerable. A number of laws have been enacted to help innocent victims, provide police and prosecutors with the tools they need to arrest and convict those who commit such heinous acts, and to increase the penalties imposed on the offenders, but there is still work to be done.
One key proposal that would add another layer of protection is the Domestic Violence Protection Act, also known as Brittany's Law. 
Brittany's Law is named for 12 year-old Brittany Passalacqua, who was murdered in Geneva, N.Y. in 2009 along with her mother Helen Buchel by a violent convicted felon who had been released from prison. The killer, John Edward Brown, was on parole at the time of the murder. He was released from prison after serving 2 ½ years of a three-year sentence for assaulting his infant daughter in 2003.
Under the bill (S.1107), all individuals convicted of a violent felony would have to register with the New York State Department of Criminal Justice Services (DCJS) upon discharge, parole, or release from any state or local facility, hospital, or institution. The registry would be accessible to the public, similar to the registry of sex offenders that the state currently has in place. The legislation also establishes annual registration requirements for offenders to allow local law enforcement agencies and the state to monitor the whereabouts of these individuals. Several other states have already established a violent felony offender registry.
New Yorkers have the right to know when violent offenders are living next door, interacting with loved ones, and possibly endangering their lives. A violent felony offender registry will also provide law enforcement officials with an important crime-fighting tool. 
Brittany's Law is not a new idea. This past week marked the eighth time the senate has passed the bill, though the state assembly has never even voted on the measure. The time is now for the assembly to act before the current legislative session comes to a close.
Two other bills to stop sexual exploitation of children and provide safe housing for victims of human trafficking have passed the assembly and just received final approval by the senate. Both measures will go to the governor next for his review.
The first bill (S.5988B) creates a critically needed criminal charge of sex trafficking of a child by eliminating the need to prove force, fraud, or coercion where a child under 18 engages in commercial sex.
In 2015, New York strengthened its criminal justice response to trafficking by increasing the penalties for traffickers, patronizers, and other exploiters, while providing necessary protections for victims. This bill expands on that law by holding traffickers more accountable for the devastating impact they have on the lives of children they abuse.
A second bill (S.8305) establishes short-term and long-term safe houses for victims of human trafficking. Operated by not-for-profit agencies, these residential facilities will also provide a variety of services to support victims including case management, health care, mental health counseling, drug addiction screening and treatment, legal and educational services, job training and placement assistance, among others.
In 2016, New York State ranked fifth in the nation for human trafficking with over 332 reported cases, according to the Human Trafficking Hotline. For many survivors of human trafficking fleeing exploitative work or living conditions, one of their immediate needs is a safe, supportive place to stay. Some survivors turn to temporary shelters across the state to meet this need, but these resources are only helpful if a survivor meets each shelter system's particular eligibility requirements and if there is a vacant bed or unit. Under this new legislation, survivors will have access to safe, reliable temporary housing as well as an extensive network of necessary services to support them.