A group of state senators wants New York to forgive some overpayments of unemployment benefits, and while there may be legitimate reasons for …
In response to nationwide protests last year over high-profile police brutality cases, police agencies in New York were ordered to examine the…
HIT: To Tiana Mangakahia, for an outstanding and inspiring career as a Syracuse University's women's basketball player.
When a former top official in Gov. Andrew Cuomo's administration published a detailed article last week accusing the governor of a pattern of …
It's never good when major upstate employers close, and it's never bad when reductions in the criminal population allow the state to close prisons.
HIT: Despite some difficulties teaching and creating art this past year, "Both Ends of the Rainbow" has once again returned to the Schweinfurt…
Federal officials have rejected a request by the state Education Department to cancel standardized tests for New York students this spring, an…
It's encouraging to see area school districts making plans to allow as many students as possible to return to classrooms this spring, but we h…
HIT: To the Harriet Tubman Boosters, for working to raise $35,000 to help pay for what would be the largest physical tribute to Harriet Tubman…
It would be easy to disregard Gov. Andrew Cuomo's 30-day budget amendment related to nursing homes as nothing more than an attempt to distract…
Governor, do you recall how your brother was so offended when critics called him Fredo? Or your father's famous rage at media talk of the mafia?
HIT: The Auburn Education Foundation continues to support students at all grade levels by offering financial support for unique opportunities …
The state Assembly and Senate are in agreement that New York should study the availability and affordability of high-speed internet and create…
A measure allowing Gov. Andrew Cuomo to close prisons with 90 days notice was included in the state's 2020-21 budget, and after nine months of…
HIT: To the news that several school districts in the Cayuga County-area are taking steps to add more in-person learning opportunities.
When news broke last week about Gov. Andrew Cuomo's intentional withholding of data on nursing home resident deaths from COVID-19, its signifi…
HIT: A new online event is being offered to help people learn more about race, equity and inclusion in Cayuga County. The 21-Day Equity Challe…
Now that COVID-19 clinics are becoming more commonplace — and 10% of Americans have gotten at least their first dose of vaccine — a troubling …
A majority of Americans support the $1.9 trillion in virus relief proposed by the administration of President Joe Biden, but more than a month…
HIT: To the Aurora and Wells College community, for rallying together to help a couple of students continue their education.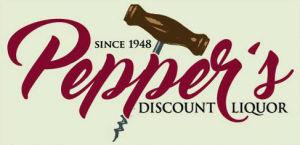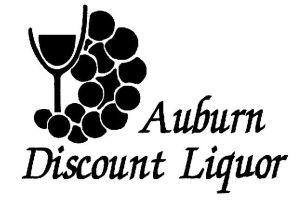 Auburn Discount Liquor & Wine
Nursing home staffing and quality-of-case issues have long been a concern in this state. The pandemic has brought forth the consequences in a …
Delve deeper, rollout mistakes, double standard
HIT: Auburn native JD Forrest will make his head-coaching debut Saturday for the Wilkes-Barre/Scranton Penguins, the American Hockey League fa…
Long before a COVID-19 vaccine was close to becoming a reality, advocates for various professions began campaigning to have their workers at t…
Back in 2014, New York voters approved a constitutional amendment to create a more fair system for drawing legislative district lines, but as …
HIT: To a nice bounce-back win for the Syracuse University men's basketball team on Sunday night.
Public information is not a commodity that the government can just dole out how and when it chooses. To have credibility, it must flow freely …