For months Iran has been violating the 2015 nuclear deal while promising to comply again if President Trump abandons his "maximum pressure" ca…
HIT: To a round of applause for local theater.
We wonder what state Sen. Pam Helming was thinking this week when she publicly advocated for state legislation being pursued by a national lob…
A plan by the Auburn City Council to make 5 p.m. the new starting time for its weekly public sessions is a bad idea, and we urge councilors to…
HIT: To some Oscar consideration for the movie based on an Auburn icon.
Unfunded state mandates have long been a complaint of local governments. With the state property tax cap squeezing budgets, required expenses …
We think the President's strike against Iran's Qasem Soleimani was justified on the merits, as Secretary of State Mike Pompeo spent Sunday mor…
HIT: To spending time giving back.
We're glad to see the vacancy filled at the top of the state Committee on Open Government, and we hope it strengthens the committee's ability …
Eliminating cash bail and pretrial detention for minor crimes was a great step forward for fairness in the criminal justice system in New York…
HIT: To a major expansion for a Cayuga County-area manufacturing company.
State Assemblyman Brian Kolb has said the right things and taken the correct actions in the aftermath of his drunk driving arrest in Ontario C…
A menorah in the window. It's a simple act — a public display of light, accompanied by joyous song.
HIT: To efforts to lessen the prevalence of annoying phone calls.
Some years, the Cayuga County Legislature's organizational meeting in early January has been a scripted exercise. Legislators already figured …
The new year brings with it a void in Cayuga County's representation in Albany, and we believe that a special election in April would be the b…
HIT: To a nice string of victories for the Syracuse University men's basketball team.
It's something we've noticed over the years: in the absence of an expensive pending capital project or a major controversy within a school dis…
Speaker Nancy Pelosi continues to withhold the House articles of impeachment from the Senate, further trivializing a serious constitutional po…
HIT: To nearing the end of a long journey.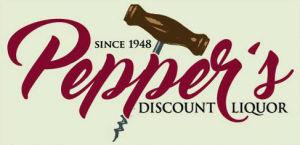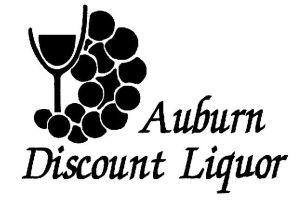 Auburn Discount Liquor & Wine
During the 2019 state Legislature session, lawmakers passed two bills related to the Freedom of Information Law aimed at improving public acce…
When Melina Carnicelli steps down from the Cayuga Community College Board of Trustees, the nine-seat board will have two vacancies. Both of th…
Anti-Semitism comes in many forms.
HIT: To a familiar face at the holidays.
One of Gov. Andrew Cuomo's priorities for 2020 will be passing a statewide ban on polystyrene foam, the lightweight plastic used for single-us…
As the Auburn Police Department adjusts the number of officers assigned to buildings in the city school district, we urge everyone involved to…
HIT: To all of the buzz for a unique Auburn house getting saved and restored.