After President Trump's fevered conspiracy tweets about Joe Scarborough's former intern Lori Klausutis, her widower, T.J. Klausutis, begged th…
HIT: Two hikers who found themselves at the bottom of a ravine were lucky to have so many trained rescuers standing by to help. Firefighters f…
An effort by Republicans in Albany to push back against the broad emergency powers being wielded by Gov. Andrew Cuomo raises legitimate points…
A recurring theme in Gov. Andrew Cuomo's daily public briefings on the coronavirus pandemic is his push for the U.S. Congress and the Trump Ad…
HIT: To the arrival of sustained weather in the Cayuga County area that is both warm and sunny.
Of the 125 people arrested over offenses that law enforcement officials described as related to the coronavirus pandemic, 113 were black or Hi…
HIT: The Auburn Enlarged City School District, with support from the Food Bank of CNY and the Auburn Police Department, handed out hundreds of…
If Auburn Community Hospital is ready, willing and able to purchase the former Cayuga County Nursing Home, we hope that an agreement can be ma…
Advocates are continuing admirable efforts to try to reach those suffering from mental health issues as the coronavirus pandemic drags on and …
HIT: To the start of the economic reopening of much of upstate New York, including Cayuga County.
At the beginning of the month, Gov. Andrew Cuomo announced that the statewide public school district budget votes would be done exclusively th…
Tesla CEO Elon Musk is no Paul Revere. But his defiance of Alameda County's shutdown order captures the frustration among businesses like Howa…
HIT: The Auburn Enlarged City School District is honoring the Class of 2020 with a drive-thru event at Holland Stadium at Auburn Junior High S…
The Auburn school board is understandably concerned that looming cuts in state aid might affect programming and staffing in the coming school …
State-mandated changes in the way nursing homes will operate under the threat of COVID-19 are an important and overdue step to protect the hea…
HIT: To the return of elective surgery services at Auburn Community Hospital.
If you follow the day-to-day public health data that's reported by central New York counties, you may have noticed a trend the past couple of …
An April study of New York data by Arizona State University researchers suggested that widespread adoption of masks could prevent on the order…
HIT: In an effort to make the best of a bad situation, two Cayuga County organizations have put together milk giveaways to support the local d…
Gov. Andrew Cuomo set off some alarms on Tuesday with an announcement that the state is planning to partner with the Bill and Melinda Gates Fo…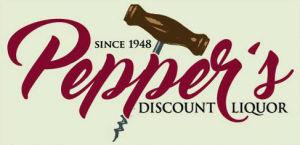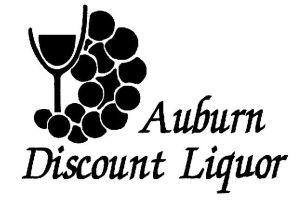 Auburn Discount Liquor & Wine
Cayuga County took more than 10 percent of its workforce off the payroll this week to combat what is anticipated to be a big budget shortfall.…
HIT: To another week filled with examples of people in the community going out of their way to help their fellow residents.
Last week, we expressed bewilderment at Gov. Andrew Cuomo's emergency executive order, issued with little advance warning, that canceled speci…
The U.S. Congress has appropriated an astonishing $2.9 trillion in a mere six weeks to counter the coronavirus, and Democrats and some Republi…
HIT: To the Diocese of Rochester priests who have launched a fun video series in which they are playing some basketball and talking to youth a…
It was some insight that we all knew was coming and most of us knew was smart, but it still brought a sting to hear it out loud.
With so much news happening every day during the coronavirus pandemic, it can be easy to lose track of time. But it was less than a month ago …