HIT: The completion of an extensive project in the town of Sterling is designed to prevent flooding problems that have taken place in the past.
Legislation that recently stalled in Albany would grant adult victims of sexual abuse a one-year window to sue their abusers regardless of exp…
New York state reached a positive milestone this week in the ongoing recovery from the global COVID-19 pandemic, and while we are happy to toa…
HIT: To a plethora of high school sports sectional champions from the Cayuga County area.
The Auburn City Council has a tough decision to make.
People living in congregate settings like state prisons or group homes have endured the COVID-19 year with fewer resources and greater risks. …
HIT: Southern Cayuga High School senior Mark Saxton has been working for years to obtain the rank of Eagle Scout and came up with a great idea…
To slow the spread of COVID-19, the U.S.-Canadian border has been closed to non-essential travel since March 2020. It was the right thing to d…
Powers granted to New York Gov. Andrew Cuomo so that he could quickly react to the COVID-19 emergency need to be canceled now that the most ur…
HIT: To the return of post-season competition in scholastic sports in New York state.
The group home system in New York state appears to be crumbling, and New York state's is a primary reason for the trouble.
Early on Sunday, 29-year-old Devin McGlothan became the ninth person killed in Albany so far this year.
HIT: Cayuga-Onondaga BOCES students are putting their education to work in an effort to benefit the community.
When the Auburn school board was presented in January with a student request to name the high school building after Harriet Tubman, the board …
It was a perfect storm of unfortunate events that resulted in the scene at the corner of Wall and Washington streets on Tuesday.
HIT: The Auburn City Council and the Auburn Downtown Business Improvement District have teamed up in an effort to draw people downtown as busi…
Paralyzing traffic. Families unable to get to their own front doors. Damage to the Washington Park ecosystem. Frustration. Resentment. Capital…
HIT: In another sign that things seem to be steadily getting back to normal, the Skaneateles Festival will return to in-person concerts this y…
Instead of tinkering with New York's flawed ethics oversight commission, lawmakers should be working on a process to scrap it altogether and b…
A big spike in overtime at New York state agencies last year was to be expected — and a lot of it was certainly justified — but the state stil…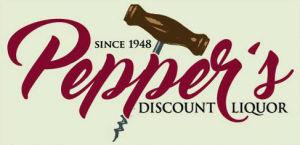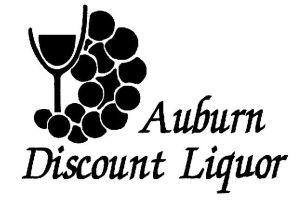 Auburn Discount Liquor & Wine
HIT: To the selection of Sampson Veterans Memorial Cemetery in nearby Seneca County as the site of the first state veterans cemetery.
There's no question that U.S. Rep. John Katko was on the right side of history last week when helped usher through House passage of bipartisan…
It's time for everyone to see you smile again.
HIT: A Seneca Falls couple has purchased the former Indelicato's Meat Market in Auburn with plans to have the shop up and running in mid-June.
Relaxed guidelines on mask wearing in public settings are unquestionably an encouraging development in the COVID-19 pandemic.
As more details emerge regarding Gov. Andrew Cuomo's 2020 book deal, the situation underscores the need for New York to have a law severely li…
HIT: To the people who stepped up to run for Cayuga County-area board of education seats this year.