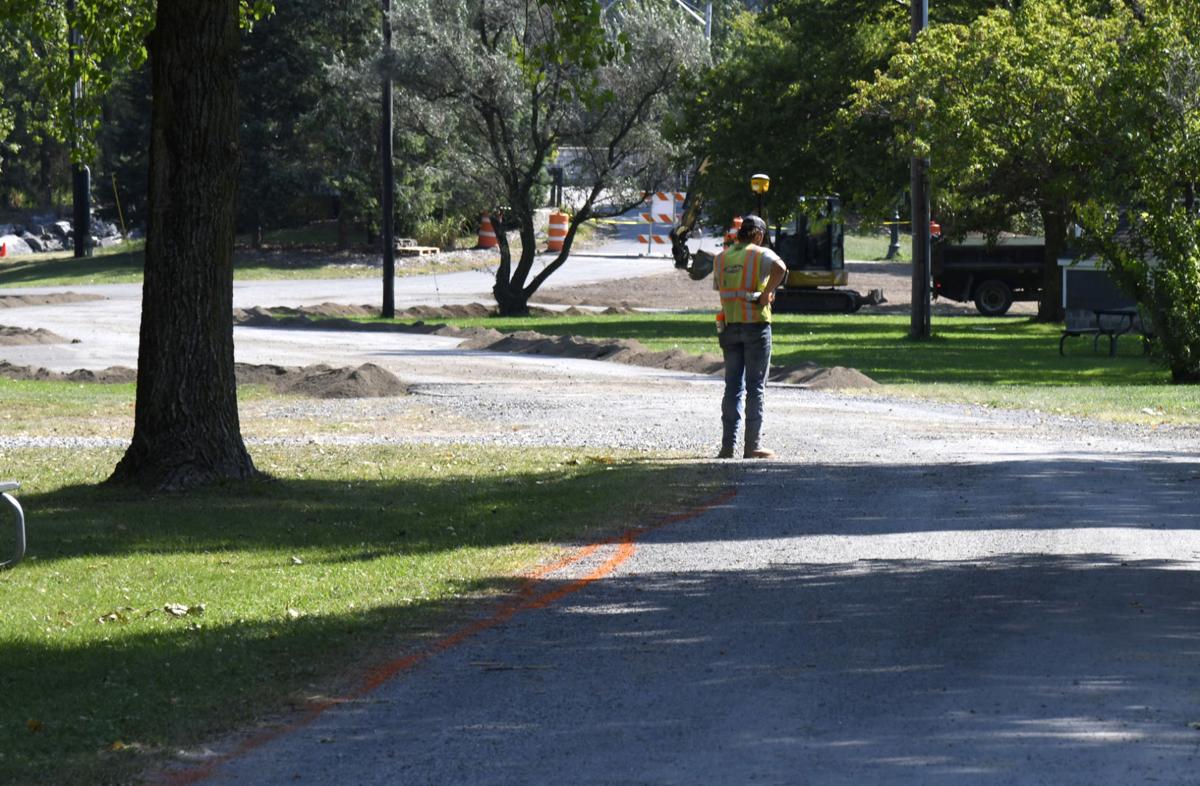 HIT: An improvement project at Emerson Park in Owasco is nearing completion. The Deauville Island Pedestrian Pathway includes 4,000 feet of paved paths on the island and a new pedestrian bridge. Part of the park's master plan, some of the work began last fall but early winter weather got in the way of completion.
The bridge, on the island's west side, connects the park's path system to the Auburn High School and Auburn Owasco Riverfront Trail systems. Work is expected to be complete the week of Sept. 21-25.
MISS: A man who previously spent time in the Cayuga County Jail was spotted Wednesday running along Grant Avenue in Auburn wearing clothing issued to inmates at the jail. A 911 call reporting a man in an orange, apparently jail-issued, jumpsuit, prompted the Cayuga County Sheriff's Office to lock down the jail and make sure that all of its inmates were accounted for. The man was later spotted in a vehicle and charged with possession of stolen property. He declined to explain to authorities how he came into possession of the jailhouse attire.
HIT: The coronavirus pandemic has temporarily sidelined her plans for a retail store, but an Auburn entrepreneur went ahead and started her business online. Amber Van Luven launched Ambellished on Aug. 28, offering casual and business women's clothing in a wide range of sizes. Van Luven, a Weedpsort native and licensed esthetician, said the clothing of Ambellished is ideal for women in their 20s to their 40s looking for items that can be worn to the office or on the weekend. "I really want any woman, no matter their size or background, to feel comfortable and confident in their clothes," she said.
The Citizen editorial board includes publisher Michelle Bowers, executive editor Jeremy Boyer and managing editor Mike Dowd.
Catch the latest in Opinion
Get opinion pieces, letters and editorials sent directly to your inbox weekly!