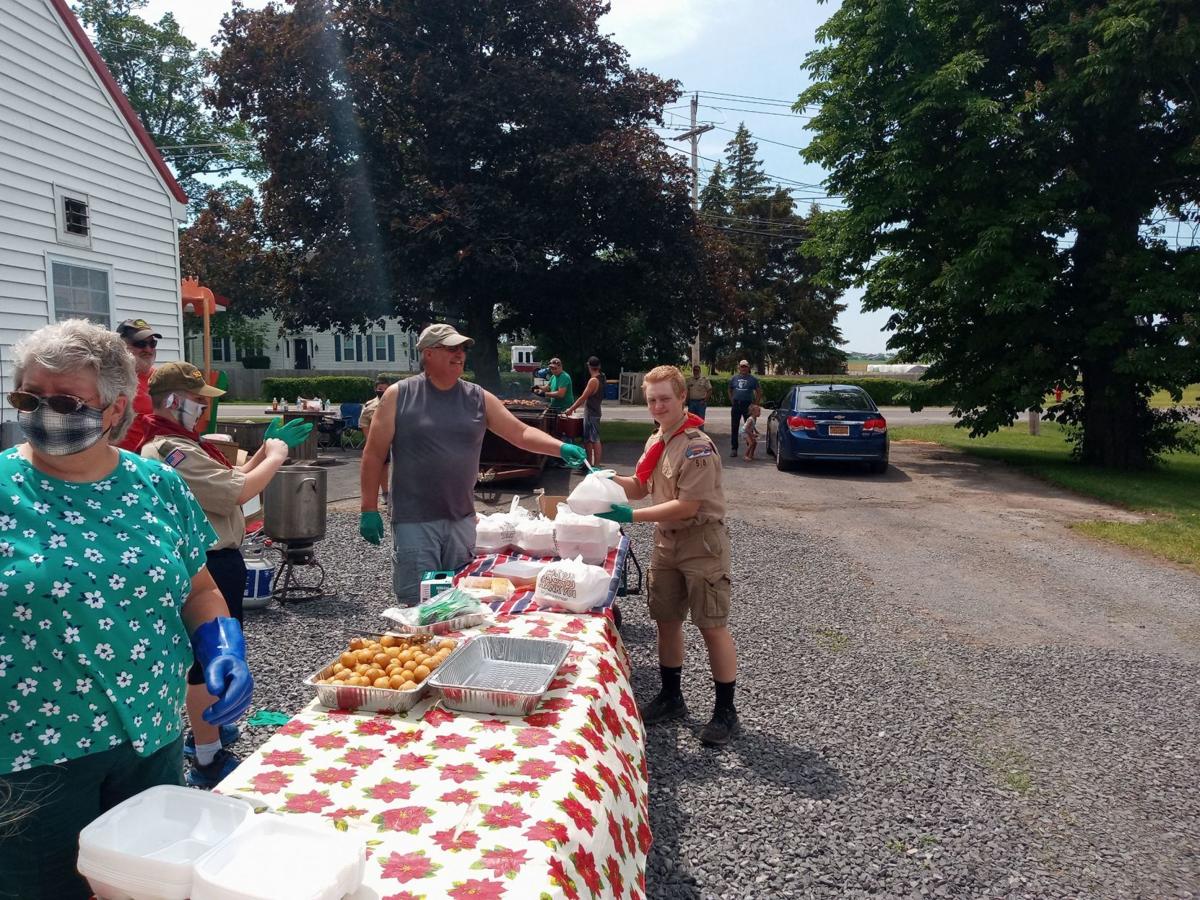 HIT: Southern Cayuga High School senior Mark Saxton has been working for years to obtain the rank of Eagle Scout and came up with a great idea to bring his community together while at the same time raising money for an important cause. Mark recently organized a chicken barbecue drive-thru for an Eagle Scout project, with his family and fellow members of Troop 58 in Fleming helping out. The proceeds from the sale are going to support the Neonatal Intensive Care Unit at Crouse Hospital in Syracuse, where Mark's younger brother spent about two months after being born prematurely. Mark's mother, Sara, said that donating the money to the NICU was Mark's idea. "That was an amazing thing," she said. "I was really proud of him for that."
MISS: After moving summer camp last year because of COVID-19, the Buffalo Bills will once again be staying at their Orchard Park facility this year. Cayuga County-area fans in the past have enjoyed the relatively short drive to St. John Fisher College in Pittsford to watch the team work out when training camp began being held there in 2000. The team's contract with St. John Fisher College expires this year, so it is not yet known if training camp will return to the college. The Bills said they tried to make the arrangement work this year, but social distancing and other health protocols just made it too difficult to pull off.
HIT: New art exhibits are coming to Auburn at the Cayuga Museum of History & Art, the Schweinfurth Art Center and the Willard-Case Mansion. Beginning this weekend, "Flashbulb: Experiencing Memory" brings to life memorable moments in history such as Neil Armstrong setting foot on the moon. And "Legacies of Harriet's World" by Ithaca artist Terry Plater will include exhibits at both the Cayuga Museum and the Schweinfurth Art Center. Plater will also hold a virtual talk on Friday, June 18. To sign up for the talk or to learn more about the exhibits, visit schweinfurthartcenter.org/harriets-legacy.
The Citizen editorial board includes publisher Michelle Bowers, executive editor Jeremy Boyer and managing editor Mike Dowd.