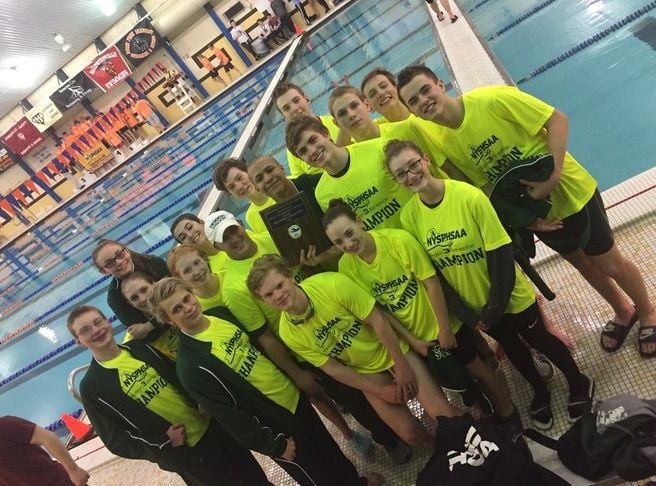 HIT: To the Weedsport High School swimming and diving team, which captured the school's 27th section title last week with its victory at the Section III, Class C championship meet.
The Warrior program had been a dominant force in high school swimming for decades, but the championship this year's team earned was the school's first since 2002. Getting back to the top is a terrific accomplishment for these swimmers and divers.
Weedsport's 426 points easily beat out second-place Sherburne-Earlville, which has 349 points. Eight Warriors earned spots at the state qualifying meet held last weekend, including two who placed first in their events. David Sterling won the diving event and Joe Wloch was first in 500 freestyle. Sterling went on to qualify for the state meet.
Congrats to these student-athletes, head coach Dan Walter and all of the family and friends who supported them.
MISS: To an electrical fire at the Cayuga Milk Ingredients Plant in Aurelius that injured three people.
You have free articles remaining.
Officials said the workers, two contractors and a CMI employee, were working on an electrical panel when the fire started and caused flash burns to the victims. The three workers had to be taken to a Syracuse hospital for treatment.
Multiple fire departments responded to an electrical fire that injured three people at an Au…
HIT: To the Child Victims Act officially becoming law in New York state.
For more than a decade, survivors urged New York lawmakers to extend the statute of limitati…
A battle to get justice for victims of child abuse crimes that took years of state legislative roadblocks to get around has finally come to a victorious end. Gov. Andrew Cuomo last week signed the Child Victims Act, which will extend the criminal statute of limitations for a range of child sex abuse crimes that previously had expired when victims turned 23 years old.
In addition, the statute of limitations for victims to bring civil lawsuits has been greatly expanded, and the law is establishing a one-year opportunity for victims whose chance to file civil litigation would otherwise be time-barred.