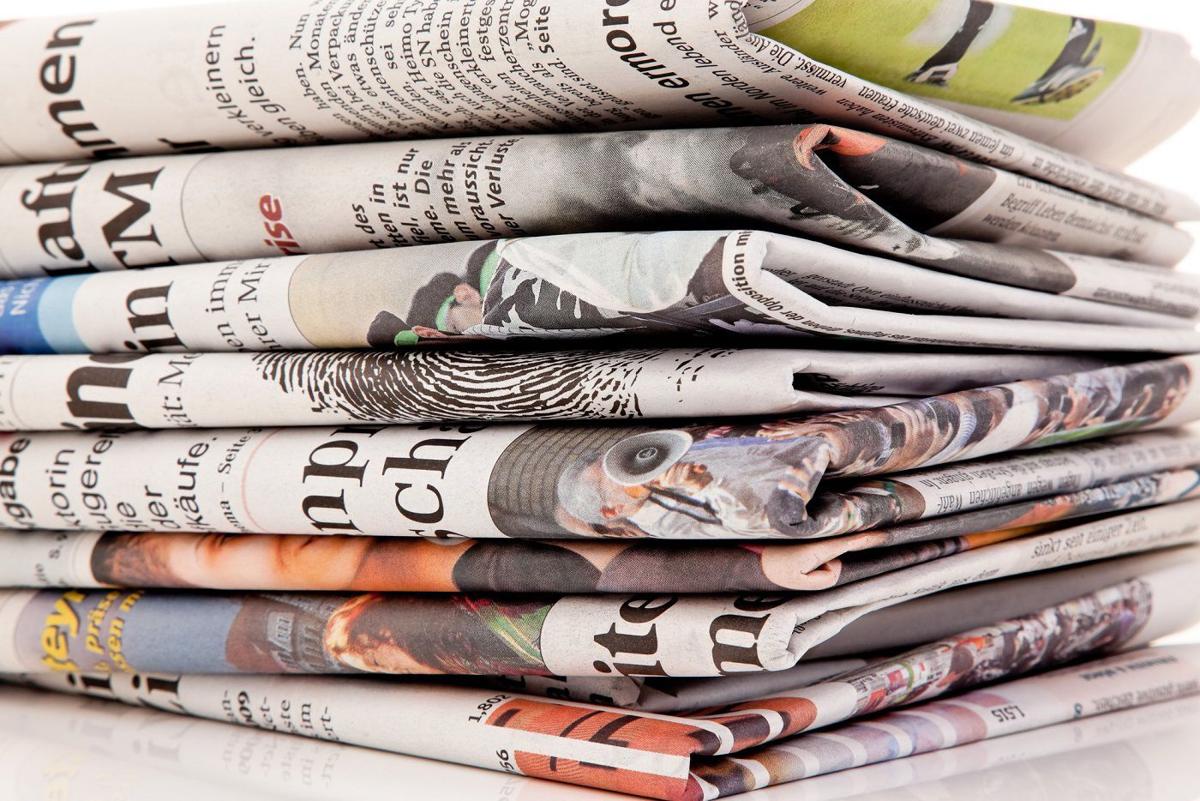 Early on Sunday, 29-year-old Devin McGlothan became the ninth person killed in Albany so far this year.
The toll, which includes six killings in May alone, is both shocking and unacceptable. This dramatic spike in mayhem, killing children and bystanders alike, must be treated as a crisis. It demands an immediate, forceful and yet thoughtful response, and not just from City Hall and the police department.
In a country where children are shot as they play, Congress must pass legislation requiring background checks for all gun purchases. That's the very least lawmakers should do. Instead, Americans get continued inaction.
In a country where innocents are gunned down in schools and on sidewalks, we should expect the federal Bureau of Alcohol, Tobacco, Firearms and Explosives to deal seriously with gun sellers who violate existing laws. But as a recent USA Today investigation found, the nation's supposed gun watchdog is "largely toothless and conciliatory, bending over backward to go easy on wayward dealers."
That's outrageous. And infuriating. It needs to change, immediately, starting with putting leadership in the agency committed to public protection, not coddling lawbreakers.
Yes, it is true gun control is not a panacea. There are other factors behind this wave of violence. Stemming it requires a multipronged effort.
But the killing of Destiny Greene, a 15-year-old from Latham killed when the car she sat in was sprayed with bullets in the Mansion neighborhood, doesn't happen without the gun. Neither does the death of Sharf "David" Addalim, the corner store worker gunned down in West Hill as he returned from afternoon prayer.
In fact, eight of the nine killings in Albany this year involved guns, an essential fact that can't be ignored. To address spiking violence, then, we must address the guns. We'll say it again: To address the violence, this country must take action on guns.
Long Islanders are still hurting. An economic pain ripples through the region more than a year after the start of the pandemic.
Too many can't pay their rent. That, in turn, means landlords across Long Island, large and small, aren't getting the income they need. For the region to make a full comeback, rent relief has to get into the hands of those who need it.
Meanwhile, Gov. Andrew M. Cuomo just this week announced plans for more rent relief — a total of $2.7 billion statewide, with applications for the new funds to be accepted beginning June 1.
That's good news — but only if tenants, landlords and the community organizations helping them can cut through the red tape. The state must make the process clear and simple, removing as many bureaucratic hurdles as possible, overcoming older programs' roadblocks and getting the money out the door. State officials say they're ready with the technology and support systems in place to handle the expected high volume, and that by placing the efforts under the auspices of the state's Office of Temporary and Disability Assistance, the program will be well-managed.
But questions and complexities remain. The state still has to manage the old pots of money, some from the CARES Act and still more from the first round of the U.S. Treasury Department's Emergency Rental Assistance Program.
Some towns are waiting for the state, while others are doing it themselves or relying on groups like the Long Island Housing Partnership to navigate the situation. This leaves a potentially confusing maze for tenants and landlords, who need clear direction on how to apply and where.
It'll be up to elected officials, advocacy groups and others to encourage renters to apply. Such outreach will be key, so those who qualify know that help is available.
This is a rare moment when the money, and the people who need it, are there. We just need to bring them together.
Some 443 days have passed since the mid-March day in 2020 when Mayor de Blasio announced that senior centers, like nearly every other facet of life here, would close because of COVID. Now, finally, better late than never, these vital hubs, which counter the isolation that all too often accompanies the aged, are joining the city's reopening.
Since January, as vaccine doses rose and virus cases and deaths dropped, gyms, movie theaters, restaurants and bars turned on the lights and flung the doors open. On Memorial Day, midnight curfews for bars and restaurants lapsed, following the lifting of state face mask mandates and most capacity restrictions.
Yet indefensible, senior centers, vital non-commercial spaces for the New Yorkers most vulnerable to COVID to access services and connect to one another and the wider city, stayed closed.
Finally, Tuesday, de Blasio announced the city will reopen all of its nearly 250 senior centers for indoor activity on June 14, and will allow outdoor gatherings effective immediately. As it should be: The rewards those senior centers provide — companionship, meals, free air conditioning in the hot summer — so clearly outweigh the risks, especially since some 71.7% of New Yorkers age 65 and up have had at least one dose, and 65.5% are fully vaccinated.
Oddly, the city isn't requiring seniors to be vaccinated to go indoors at the centers. That means, even after June 14, social distancing rules will still be in effect. Seniors who miss hugs or struggle to hear friends when required to stay six feet away from them take the plunge and get their shots, and all senior centers should offer the vaccine on-site.