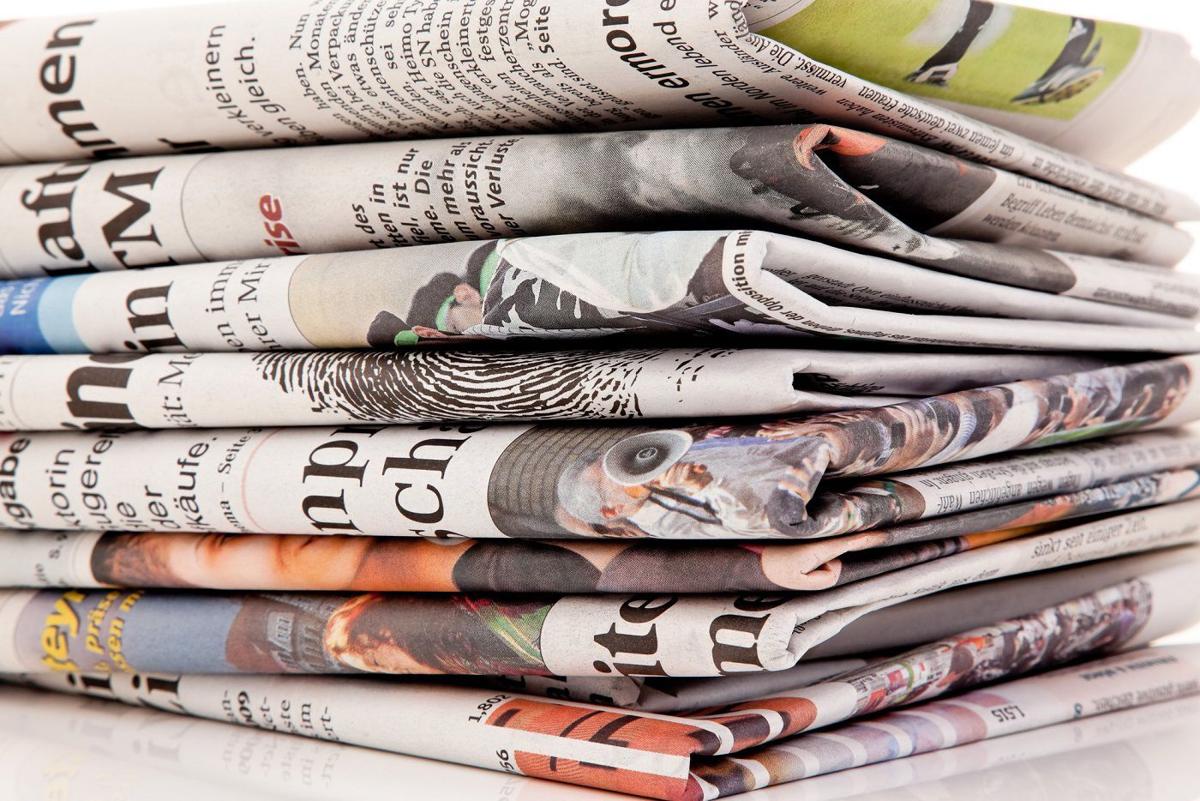 Gov. Andrew Cuomo may have declared an end to the COVID-19 emergency in New York, but the pandemic is hardly over.
The novel coronavirus is still raging around the world, with recent surges in India, Brazil, Argentina, Central America, parts of the Caribbean, Africa, the Middle East and Europe.
The United States has yet to reach the epidemiological grail of herd immunity.
Yes, there are bright spots, including the low rate of infections New York is now seeing. Caseloads in the Capital Region are the lowest they've been since the novel coronavirus was first detected here in March 2020. Vaccination rates are rising, with 70% of New Yorkers getting at least one dose.
But there are some sobering reminders that the virus is still very much with us, starting with the most sobering of all, the death of a 50-year-old woman in Albany County the week before last. Though we're not seeing the kind of mortality rates we'd seen in January, when 3,400 COVID-19 victims were dying in this country daily, we're still losing around 300 a day to the disease, the vast majority of whom are, for a variety of reasons — distrust, indifference, poor access to quality medical care, lack of access to adequate health care — unvaccinated.
A Gallup poll earlier this month found that 24% of Americans don't plan to get vaccinated and most of those individuals — 78% — say they are unlikely to change their minds. There's a clear political thread here: 46% of Republicans don't intend to get vaccinated, Gallup found, compared with 31% of independents and 6% of Democrats. A good share of the discredit no doubt goes to influencers who recklessly likened this deadly disease to the common cold or seasonal flu (we're looking at you, Donald Trump, and you, Fox News).
Governments and in some cases private businesses have tried various enticements to get people to get a shot — lotteries, gift cards, a chance for a college scholarship, paycheck bonuses, sports, entertainment and amusement park tickets, even free drinks.
One thing that might make a measurable difference is if Republican leaders and conservative influencers would simply stop reinforcing the partisan resistance and instead follow the lead of politicians like Rensselear County Executive Steve McLaughlin — yes, the same Steve McLaughlin we disagree with on pretty much everything else — who has been out there strenuously trying to get people to get vaccinated.
President Joe Biden's new anti-gun initiative announced Wednesday focused mostly on empowering states and localities to step up their enforcement efforts.
But for states like New York and counties like Nassau and Suffolk, it's the failures of federal law enforcement and lax laws in other states that make stopping the violence so hard.
As many as 90% of the guns used in crimes in New York come from out of state, often via the "iron pipeline" from Georgia, Florida and the Carolinas. Those states are lax on guns by design, so measures to protect New Yorkers must start at the federal level.
The laws that govern guns are riddled with loopholes. Gun-industry lobbyists and gun-rights activists' first line of defense against new laws is to demand we enforce existing ones.
Lax states keep poor records, so traces of guns and criminals don't work, and Washington refuses to make states comply with reporting laws. And federal gun prosecutions are rare, not least because dealers cannot be convicted of a crime unless they "willfully" sold a weapon intended to be used in a crime.
But Biden, who proposes as much as $6 trillion in new spending, asked for only a 5% increase for the ATF budget this year. The ATF is funded to do 375,000 background checks this year; it expects 548,000.
Reaction to Biden's speech largely focused on the balance between pro-policing moves like the new strike forces for New York and four other cities, and progressive wish-list items like summer enrichment and jobs programs for youth.
But what needs to be addressed most is the fact that Washington politicians are not doing their job.
And New York can't do it for them.
New York's Board of Elections keeps finding new definitions of the word "fail."
The group that bought voting machines that didn't work when it was too humid, that couldn't keep track of its own technology, that disqualified more than 80,000 mail-in ballots in the 2020 primaries, admitted Tuesday that — surprise — it messed up the first calculation of ranked-choice voting.
The BOE released results that showed Eric Adams with a roughly 15,000-vote lead over Kathryn Garcia. But hold on: The total number of in-person votes was 140,000 more than on Primary Day.
Incredibly, it turns out, those were mostly test ballots that were not cleared from the system before the real vote.
"We are aware there is a discrepancy in the unofficial RCV round by round elimination report," the BOE said, hours after it had already released the figures.
The official results of the mayoral primaries aren't expected until July 12, after all absentee ballots are tallied, so there's plenty of time to count and double-count and triple-count. But it won't change the fact that the BOE is an embarrassment. It's a group that has resisted reform and change even as our elected officials sanctimoniously lecture other states about voting rights.
"We ask the public, elected officials and candidates to have patience," the BOE wrote Tuesday evening.
Sorry, we're fresh out of it.