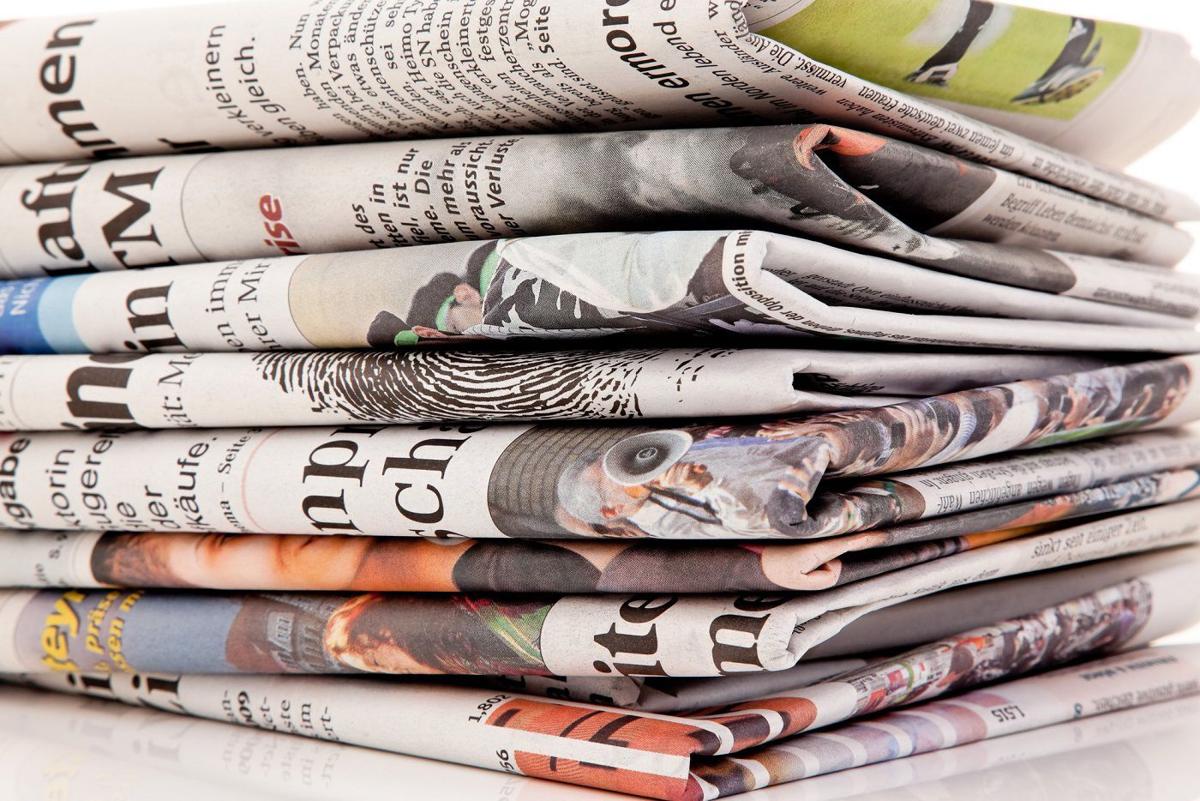 People may have their differences with Gov. Andrew Cuomo these days, but they should at least be grateful he hasn't removed the mandate requiring that masks be worn in public places.
The law requires everyone over age 2 who can medically tolerate a face covering to wear one when in public if unable to maintain at least 6 feet of distance from others. A face covering is required at all times when riding public transportation, such as the subway, ferry, bus, taxis and car services.
Some people who have been fully vaccinated may feel that that releases them from the requirements of that law. Not so.
And almost as important as the law is the social obligation we should all feel toward one another. How would a person sharing a store aisle know the other person has had their shots? The person without the mask would naturally be imposing discomfort – if not disease – on anyone coming near.
In some areas, people who resent the order to wear a mask have had shocking, violent, even fatal confrontations with workers in stores and other places who are trying to enforce the mask requirement.
Some shoppers continue to refuse to accept that COVID-19 is a dreadful disease preying on the unmindful. They insist that the 500,000-plus Americans who have died are either a figment of an overreaching government's imagination or an outright lie.
In any case, they so disdain a government trying to be protective of us all that they refuse to cooperate. In doing so, these people infuriate onlookers but don't care.
As medical experts have said, those outliers are extending the crisis and the risk for the rest of us – imprisoning us in a state of terror that could be evaporating if we all just followed the rules a little longer.
Cases are on the rise again. Please don't act as if we've won the war. Many battles have yet to be fought, and some of them aren't getting much easier.
— Plattsburgh Press Republican
The best and fastest way to fill ballparks and hockey arenas, bring back concerts and Broadway shows and return to normal, is for most New Yorkers to take the vaccine as soon as possible.
Promoting that goal must be a team effort — from elected officials, actors, musicians and, yes, athletes. Their support could influence sports fans, concertgoers and others who need extra motivation to say "yes" to the vaccine.
The Mets and New York Islanders, among other teams, need to make a public push for their Long Island fans: "Let's go, Pfizer." Or, "It's J & J for the win!"
The Islanders also could step up their game. Coach Barry Trotz and general manager Lou Lamoriello have gotten the vaccine, and say they'll encourage players to do so. But this is a team that has written jingles and hung banners advocating for a new building and a public referendum. It should do the same now.
More professional athletes and teams should follow the lead of Mets star Pete Alonso, who participated in a Major League Baseball pro-vaccine advertisement; former Yankees great Mariano Rivera, who said of the vaccine, "You shouldn't be afraid"; and New York Knicks coach Tom Thibodeau, who with other team personnel was videoed getting the shot as part of a public service announcement.
If MLB can take a stand against Georgia's new voting laws by moving its All-Star Game, every team and player can take a public position supporting COVID-19 vaccination. As incentive, MLB and the National Basketball Association offer looser protocols if 85% of team personnel take the vaccine.
It's time to pull out every sports idiom. Play ball! Take the shot. And shout, "We Will, We Will, Vax You!"
New York State lawmakers are passing a whopping $212 billion budget. Cross your fingers hard and hope the wealthy people taxed at tops-in-the-nation rates to foot the bill don't head south, turning lots of the spending into unsustainable future obligations.
The budget, which imposes new rules on nursing homes, helps renters, ups school aid, creates a $2.1 billion fund for undocumented workers ineligible for federal COVID relief, and probably more, due to surface as watchdogs look in every nook and cranny, pays for it with new revenue streams from mobile sports betting — a tax on the poor — and $4.3 billion from higher income tax rates on millionaires and elevated corporate franchise taxes.
That hike is silly overkill, much more than needed to cover state expenses. Proponents argue the increases will support education aid costs in future years when federal aid runs dry. They say too that the roughly 50,000 millionaires impacted won't feel much pain and won't leave. The millionaires might not leave — economic evidence on tax flight is mixed — but it's foolish to outright dare them not to for no great reason at a time when the state's economic future is so tenuous.
But millionaires are only one piece of the puzzle.
Middle-income New Yorkers burdened by high taxes aren't just departing in significant numbers for less onerous taxes when they head to Florida, Arizona, Tennessee or North Carolina. In those states, housing costs are drastically lower; child care and food and insurance are cheaper. A family of four in Austin will pay $20,000 less per year on average in not just taxes, but also housing expenses and costs for food and household necessities than they would if they lived in Albany.
Four out of every five dollars of New York's income taxes are being paid by people earning more than $100,000 annually. Pray they stay.