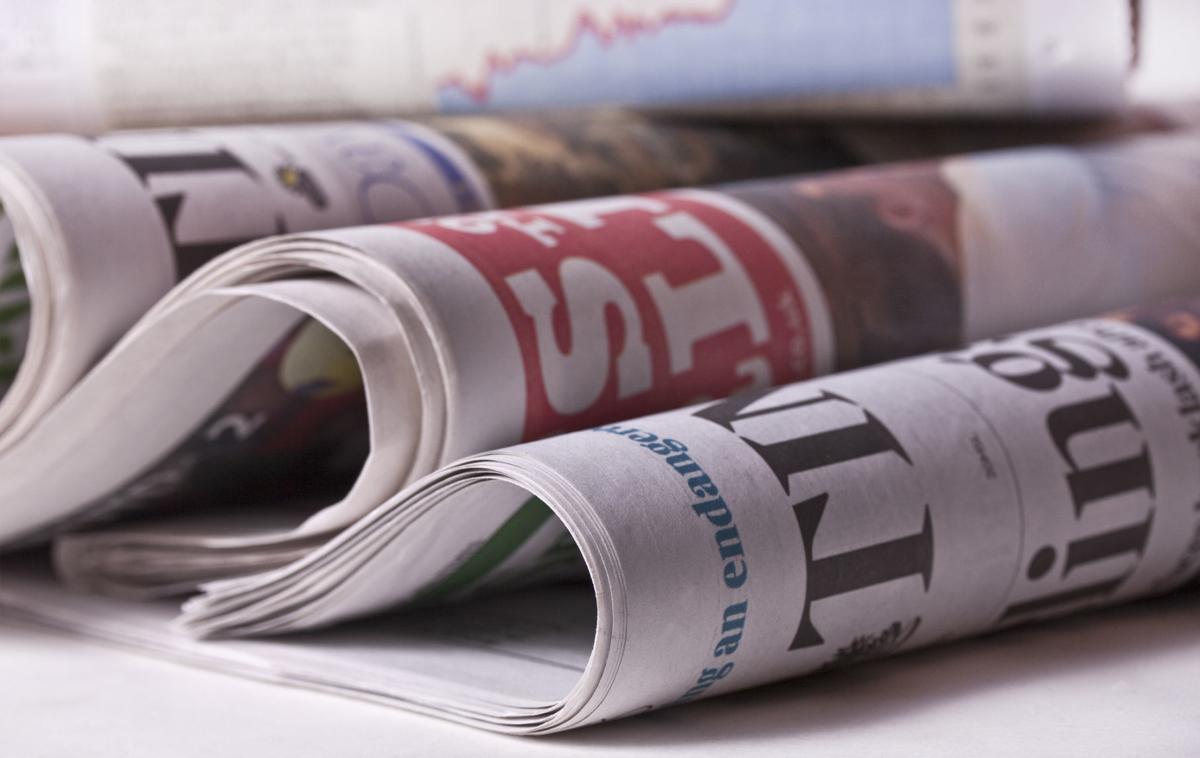 On Sunday, we asked readers to share their "Save Our City" thoughts. The owner of the Douglaston Deli in Queens answered our call with an e-mail describing the real problems that hit business owners like him hard.
"The state and city governments have totally failed us, whether it's the outrageously high minimum wage or the nonstop oversight from government agencies (that) like to impose new rules and regulations on what seems like a daily basis," Matthew Walters writes.
Jessica Walker, president of the Manhattan Chamber of Commerce, has one idea for a solution: require City Council legislation to include economic-impact statements, revealing a proposed new law's cost to the businesses it hits. Asking small-business owners how they'll be affected would be a good practice, too.
Deli owner Walters cites the bureaucratic hell owners face to get licenses from the city, its high taxes and a recent spike in "shoplifting" — thanks, perhaps, to bail reform.
"Every year, we have to pay $280 for our food license. Every three years, we pay $360 for our liquor license," he writes. And it's getting worse: A new fee, for the city to manage paid family leave, "costs us almost $500 a year as it is based on employees. The more employees you have, the more you pay. Another job-killing mandate."
Oh, and after the $15 minimum wage took effect, all his vendors wrote to say they were raising their prices to cover the extra labor costs.
A de Blasio administration report notes the importance of small businesses: "Of the ­approximately 220,000 businesses located in the city, 98 percent are small (fewer than 100 employees), and 89 percent are very small (fewer than 20 employees)." These businesses employ "nearly half" of Gotham's workforce, and they tend to grow far faster than larger ones.
"Given the importance of small businesses to our economy," the report notes, it's "critical" to "create an environment where it is easy for small businesses to open, operate and grow." Walters would surely agree — and beg Team de Blasio to heed its own words.
Patience, urged Republican Party officials in Iowa earlier this week. Give the Democrats time to ensure results of political party caucuses on nominees for president are reported accurately.
Give GOP officials credit for adopting a "there but for the grace of God go I" policy. But mistakes made by the Iowa Democratic Party leadership are a virtual how-not-to-do regarding important processes in politics.
For many years, Iowans have held the distinction of being a bellwether state in presidential election years. Their town-meeting style caucus system of naming favorites for both the Democrat and Republican presidential nominations is watched closely by many, as an indicator of how well candidates will do later in the year.
But after Iowans caucused on Monday, the rest of the nation waited, and waited, and waited some more for results involving Democratic candidates. State party officials were able to release only partial results by Tuesday night.
What went wrong? A new, high-tech system used to tally and report results of the caucuses simply did not work.
You have free articles remaining.
How was that possible? Was the system not provided by a reliable company, then tested and retested to ensure it functioned well?
Obviously not. In fact, Iowa Democrat leaders picked what The Associated Press termed "a little-known startup company" to supply the "app." Then, the firm's name was kept secret, as amazing as that may seem. It turns out the company is named Shadow Inc., and it includes some people who worked in previous Democratic presidential campaigns. Did political factors outweigh prudence in selecting the firm?
It was learned this week that the new technology was rushed to the point that many of the people who needed to use it at 1,678 precinct caucuses throughout Iowa were not trained adequately. Some reportedly decided not to use the "app."
At a time when suspicion regarding the mechanics of selecting presidents is high, failure of the Iowa Democratic Party experiment does not bode well for increasing confidence. Hopefully, those involved in the process in other states will learn from Iowa. At least, they can reflect, the fiasco occurred early in the process.
So … getting more worried by the day about the coronavirus epidemic center in China? As of Tuesday, officials were reporting more than 1,000 deaths among the approximately 43,000 patients with the disease on the Chinese mainland, plus more than 460 confirmed cases and two deaths in other countries.
What if we were to tell you of an even worse outbreak — one the U.S. Centers for Disease Control says may have claimed as many as 10,000 American lives during the past several months?
What if we were to add that there is a very real chance you may come down with the disease, because about 26 million other people in this country have?
We're talking about common influenza.
CDC analysts say the flu kills as many as 36,000 Americans every year, on average — though it is important to note that some scientists question the agency's statistics. They point out that the CDC number is for flu-related fatalities, some of which may be by pneumonia not resulting from flu.
Still, any way you look at it, common flu is a greater danger than the strain of coronavirus now in the news.
The difference, of course, is that there is no vaccine to guard against the new coronavirus strain. On the other hand, commonly available vaccines can provide at least some protection against the flu.
Still haven't gotten that flu shot? You may want to get one.
— Adirondack Daily Enterprise