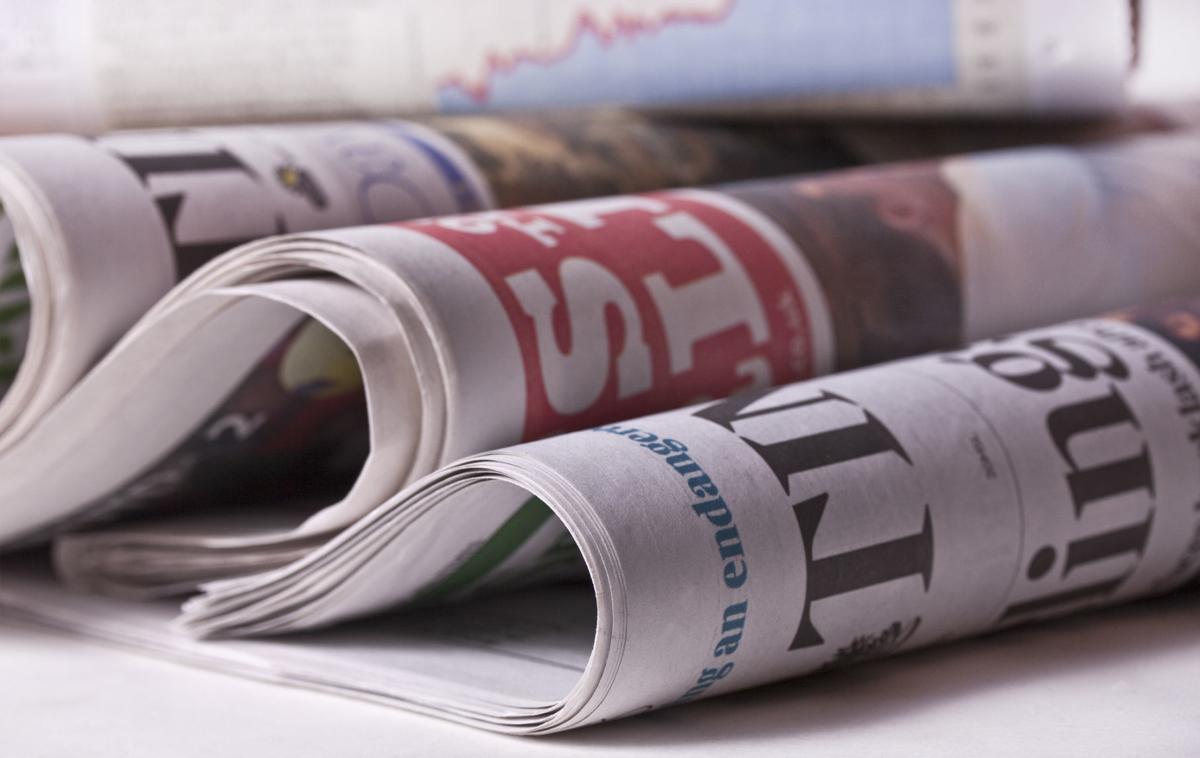 There was little President Donald Trump could have said or done in his third State of the Union speech to surprise Americans. We have come to expect the unexpected, a fire hose of the unprecedented that has dulled the nation's capacity for astonishment or outrage.
And the trappings of Tuesday night's speech were indeed unprecedented. Trump's remarks came amid an impeachment trial poised to deliver his acquittal by the Republican Senate majority on Wednesday, in the very chamber where the Democratic majority House voted to impeach him less than two months ago. And he was introduced by Speaker Nancy Pelosi, his principal congressional foil and the person who signed the impeachment papers, and with whom Trump has not spoken in months.
Nor was it unexpected that in touting his achievements — what he called "the great American comeback" — he cast them in full 2020 campaign mode, demonizing Democrats and attacking the previous administration. The speech was vintage Trump — a swirl of truths and falsehoods. He effectively listed his accomplishments — a strong economy with falling unemployment and rising wages, ramped-up energy production, a reduction in regulations, new trade deals.
But he also talked about building the world's most inclusive society, at odds with his administration's exclusionary policies. He lauded the recently signed trade deal with Mexico and Canada as an example of keeping his promise, without crediting House Democrats who forged the final deal by working with Trump's trade representative to pull it off. And he said he would always protect patients with preexisting conditions, when his administration is in court right now arguing to dismantle the Affordable Care Act and its protection of preexisting conditions.
If you were seeking balm in Trump's talk, you found it. If you were prepared to seethe, you did. That perhaps was the least surprising thing of all.
In a cost-cutting mood and facing a $6 billion deficit, Gov. Andrew Cuomo has his eyes on prisons again. The governor has closed 17 correctional facilities in 10 years, at a reported savings of $193 million a year. His proposed 2020 budget seeks legislative permission to close an undetermined additional number of facilities. He's also apparently a bit eager to do so, asking for authority to shut down a facility with only 90 days notice.
He might want to slow down just a bit.
While the savings may be necessary to help balance the budget and the closings may be justified by a 37 percent reduction in the state's prison population this century, experience has shown that closing a prison is about more than numbers on a spread sheet. It's about people and communities — and promises. It's not something to be done hastily.
You have free articles remaining.
Many of the prisons are located in rural, upstate counties with small populations and not much in the way of job opportunities. The prison is often the chief employer and economic engine, supporting its staff and the businesses that crop up to serve, not only prison employees, but visitors to the prison. The previous prison closings came with an initial legislative pledge of $50 million to figure out a new use for the closed prisons or to create new jobs in the communities. Another $32 million was added to that fund in 2014, but $20 million has gone uncommitted and most of the investment has gone to one project in Utica.
Cuomo, who says prisons should not be a primary source of economic development, wants additional funds for the redevelopment of closed prisons. In principle, he has a point. A society shouldn't depend on prisons for its economic well-being. But the state's track record on enticing new business, especially in rural areas which are sparsely populated, have few tourist attractions and are often far from convenient transportation, is less than stellar.
Rural counties like Sullivan, home to two prisons, could be seriously affected by a closing. And closing a prison with just 90 days notice puts a tremendous burden on staff, which has to decide on how or whether to move families to keep a job.
— Middletown Times Herald-Record
New York state finds itself facing a $6 billion budget deficit in part because the state hasn't taken action over the past two years to confront a gap between the Medicaid budget and Medicaid spending that has left the program in dire financial straits. Over the past two years, Gov. Andrew Cuomo has ordered that Medicaid expenses from one state fiscal year be pushed into the next fiscal year so that the program could remain within its budget. Of course, such action is a short-term Band-Aid.
Medicaid isn't the only area where the governor's lack of action is coming back to bite him, however.
Public school officials in Chautauqua County are right to be frustrated with Cuomo's 2020-21 education aid proposal. Cuomo was quick to say quite loudly on Jan. 21 that his budget proposal increased state aid to schools by 3%, with most of the increase in Foundation Aid. But most schools in Chautauqua County aren't seeing anywhere close to a 3% increase in state aid.
Those who called for billions of dollars more in education as part of this year's state budget should have known that wasn't going to happen. Much like the Medicaid budget is a mess because the state has put off making changes to bring the program into financial balance, this year's disappointment over education aid is the byproduct of complacency over the past several years in education policy.
Cuomo has now, two years too late, decided to take action by reinstating his Medicaid Redesign Team to find ways to bring the state Medicaid budget back into line. Perhaps he should consider the same approach with schools.