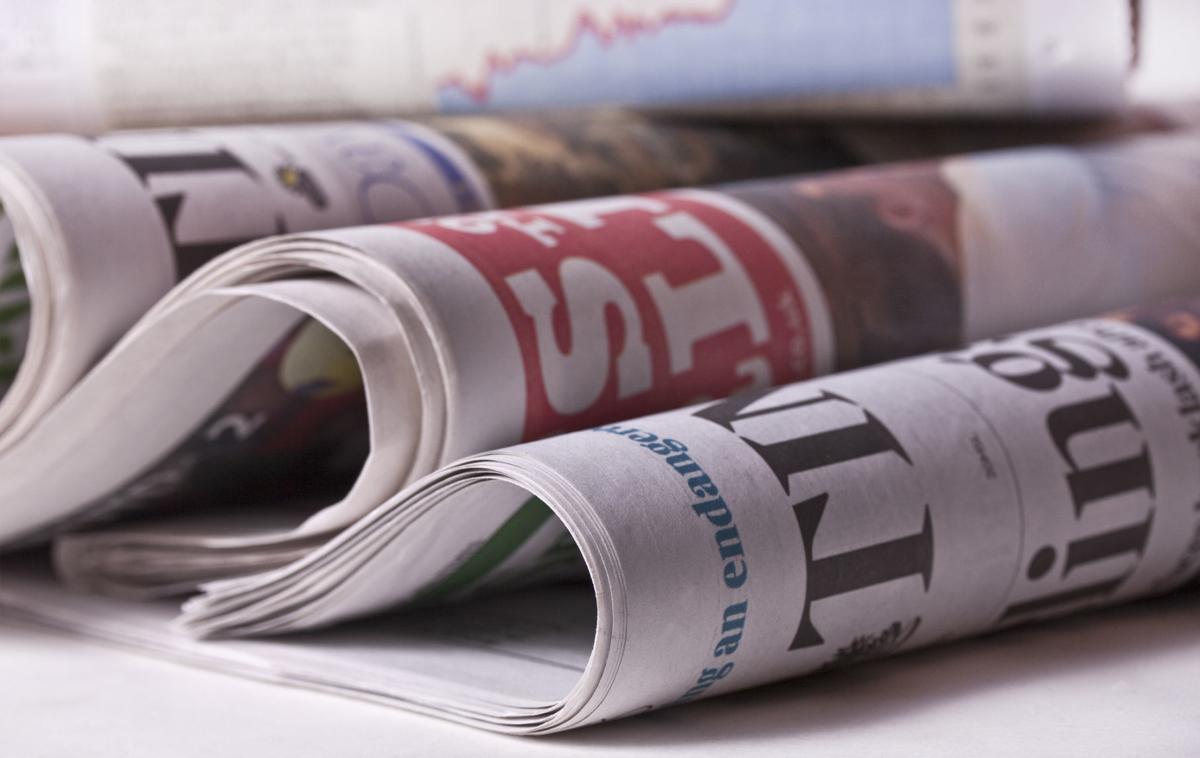 We think the President's strike against Iran's Qasem Soleimani was justified on the merits, as Secretary of State Mike Pompeo spent Sunday morning explaining on TV. A concurrent reality, however, is that we are starting a presidential election. To win, the Democrats desperately need to be able to run against Mr. Trump personally, as Mike Bloomberg's ad blitz is making clear.
If the President allows his Soleimani decision to look like a one-and-done event, with no follow-up beyond tweets and rhetorical barrages against the Iranian and Iraqi people, he'll give his opponents an opening.
Bernie Sanders and Elizabeth Warren may be on the dismissable fringe of Democratic foreign policy, but moderates such as Joe Biden, Amy Klobuchar and Mr. Bloomberg will seek to buttress their "return to normalcy" argument by saying Mr. Trump's post-Soleimani behavior shows he is too impetuous and volatile to entrust with national security. They know their best chance lies with driving voter unease about Mr. Trump as Commander in Chief.
Mr. Trump's obligation is to prove them wrong. Isolationists in his party will counsel Mr. Trump to wash his hands of the post-Soleimani world, but that isn't possible now. With that decision, President Trump has put powerful forces in play in the Middle East and beyond. If events now spin in dangerous ways, such as if the U.S. leaves Iraq in a huff, Mr. Trump will not be able to blame everyone else. He should be reassuring Iraq that the U.S. is there to help preserve its sovereignty, not to exploit it.
The Iranian mullahs' threats against U.S. citizens may or may not be bluster. Their announced intention to abandon limits on uranium enrichment under the Obama nuclear deal isn't much more than they were already doing. But it is meant to drive a wedge between the U.S. and Europe while they wait for Mr. Trump's successor in 2021.
Since pulling out of that pact in 2018, Mr. Trump has developed an increasingly strong hand with a "maximum pressure" campaign built around severe economic sanctions on Iran. The mullahs are unloved at home and have few real outside allies. Their cat's paw, Qasem Soleimani, is gone.
The opportunity now exists to shape a coalition of allies, and perhaps even a few serious Democrats, in support of additional policy initiatives on Iran. We would not rule out proposing talks with the Iranian regime about negotiating an end game to its self-depleting 40-year struggle with the West.
Targeting Soleimani was a bold act that other Presidents probably would not have attempted to restore a measure of deterrence against an enemy state. Most Americans appreciated its show of strength. But now Mr. Trump has to show he can manage the consequences in a way that proves it was a wise decision in America's interests.
A Penn Station with more tracks, platforms, entrances and exits, modern waiting areas and expansive concourses. A Penn Station that's not dreary and overcrowded with a roller derby race to the train. One that's, dare we say, a welcoming, economically vibrant transportation hub.
We don't blame you if you think it seems hard to imagine, or nearly impossible to achieve.
But Gov. Andrew M. Cuomo is putting grandiose thinking into New York's transit center. If such big ideas lead to real change, it'd be a monumental feat benefiting the region.
You have free articles remaining.
But it comes with questions, complications and unknowns. Let's start with three big ones: There's no real timetable, no price tag and no details on how all the transit pieces in Cuomo's plan will fit together seamlessly.
Cuomo is rightly fixated on Penn, a disgraceful entrance portal to NYC. Some efforts are underway, as the Moynihan train hall and a new Long Island Rail Road Road entrance on 33rd Street are slated for late 2020 completion.
But as the governor indicated Monday, those changes don't address the need for additional track capacity to handle Amtrak, New Jersey Transit and the LIRR, along with the eventual addition of Metro-North in 2024. While it's been the holy grail for years, particularly with the Gateway Project to rebuild the train tunnel under the Hudson River, there's never been a clear plan to add tracks, until now.
The block between West 30th and West 31st streets must be acquired and, possibly, the Eighth Avenue-facing theater at Madison Square Garden, too. Then there's the question of the tunnels the tracks feed into. It's likely they'll connect to the Hudson River tubes. Increasing capacity under Penn might work best if the Gateway tunnel is built, as a new tunnel under the Hudson could better accommodate new tracks than the existing, decrepit ones.
As we Americans celebrate the beginning of a new decade, we continue to allow a serious challenge to escalate to crisis proportions. It is the national debt — $23.2 trillion as 2020 began.
Thoughtful Americans understand the perils of a big national debt. It can increase inflation. It diverts about 7% of annual spending to interest payments (roughly $280 billion a year). It is an obligation that has to be paid off at some point.
For many years, economists and realistic politicians have warned us we simply must stop using deficit spending to fulfill our every wish as a nation. Yet not only do we continue to do that, we have stepped up the pace.
Just five years ago, the national debt was only about $17.8 trillion. By the end of this calendar year, we will have added at least $6.5 trillion to that.
The debt today amounts to more than $70,000 for every man, woman and child in the United States. If you are a homeowner, chances are your family's share of the debt is higher than the value of your residence — probably a lot more.
Of course, not all of us share equally in funding the federal budget and thus, in liability for the debt. It is nearly $188,000 for every taxpayer.
We have resolved many times in the past to deal with the debt. This new year would be a good time to stop breaking such resolutions — before the consequences catch up to us.
— The Post-Journal, Jamestown