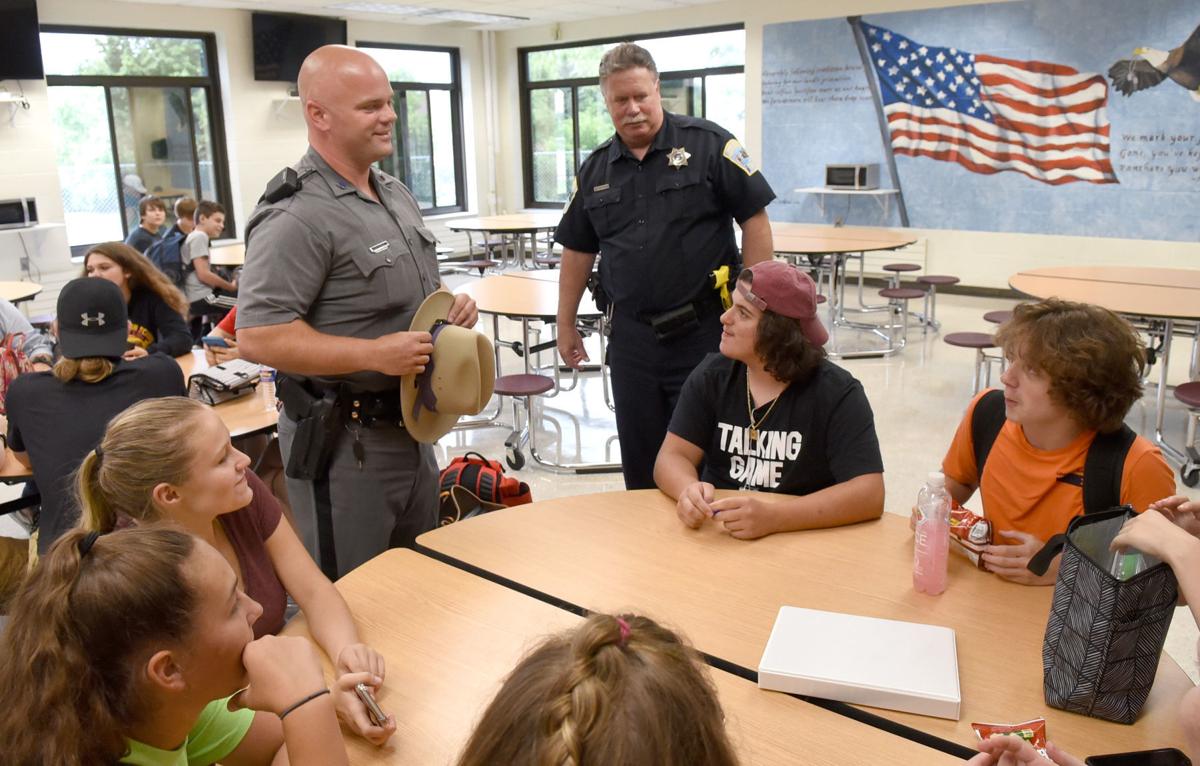 Cayuga County Sheriff Brian Schenck is getting closer to his goal of being able to assist with school security, and we hope the many parties involved continue to work cooperatively to make it happen.
In addition to funding concerns, some area school districts have found it difficult to provide a police presence in their buildings over the complexities of administrating the position. The Port Byron Central School District had school resource officers for years until learning that the employment arrangement it had been using was in violation of civil service law. The district has been unable to find a workable solution since June 2019.
All indications are that the officer was well-received by the Port Byron school community, and the district remains determined to get the program back on track. The Union Springs school district has also expressed an interest in working with the county.
You have free articles remaining.
To fix the Port Byron situation — and open the door for other districts — Schenck has been working to create one or more special patrol officer positions for school districts, most likely retired police officers, sheriff's deputies or state troopers. The positions would be established under state general municipal law and fall under the umbrella of the sheriff's office, but the districts would pay the costs.
At this point, the county Legislature has approved an agreement with the Cayuga County Deputy Sheriffs Police Association union, so the next step will be working with the county Civil Service Commission on writing a job description.
Some elected officials have called on the state to clarify the school resource officer position and provide funding for putting officers in schools, pointing to deficiencies identified by the state comptroller's office in school safety plans. We agree that the state should step up, because school safety should not come down to affordability for individual districts.
In the absence of state assistance, however, we are encouraged to see progress being made at the county level. We see no reason the sheriff's office couldn't have several part-time officers working in area schools, providing that each participating district has the means to cover their share of the costs.
The Citizen editorial board includes publisher Michelle Bowers, executive editor Jeremy Boyer and managing editor Mike Dowd.