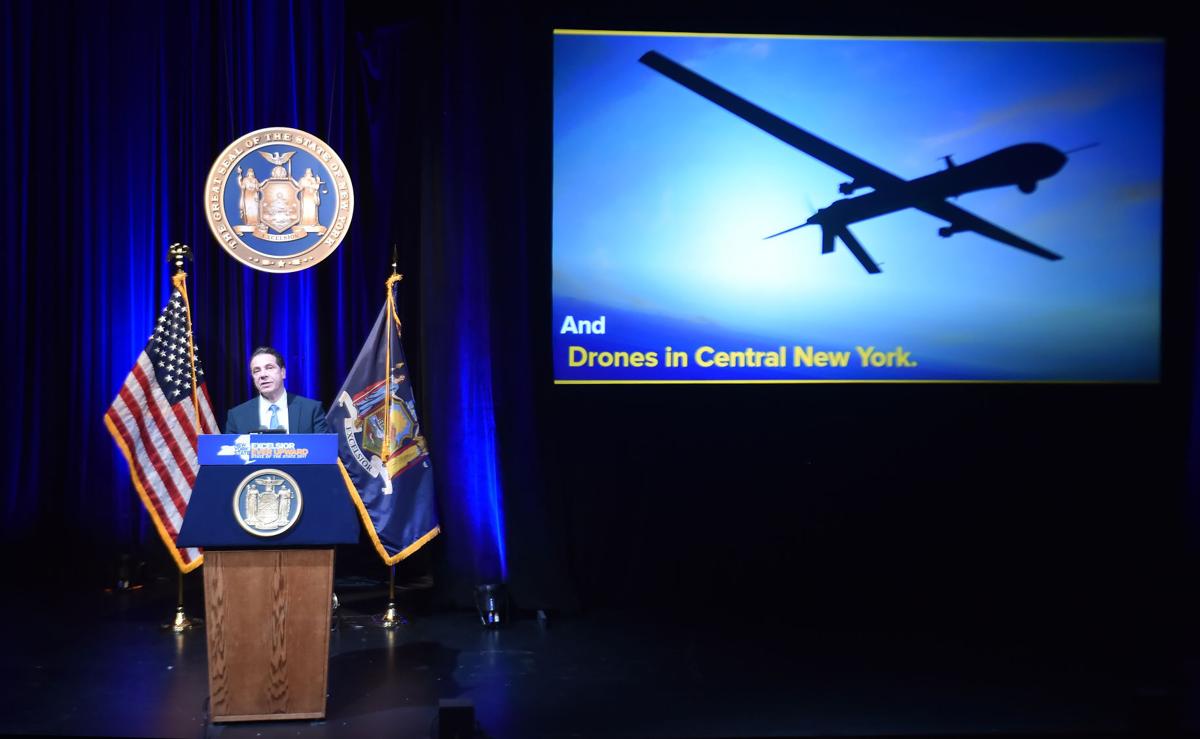 State of the State speeches are generally used by New York governors, including Gov. Andrew Cuomo, to outline their key policy and spending goals. It's a chance to sell the Legislature — and the public — on the executive vision for the year ahead.
What these speeches rarely offer are specifics, especially the most important detail with most proposals: How will it be funded?
We raise this fact to remind legislators and New Yorkers to keep today's State of the State speech in perspective. These remarks will be coming from a governor with 2020 presidential ambitions and with a 2018 re-election campaign ahead. He's trying to sound big and bold.
The problem is that New York is not in a great position to be either of those things — big or bold — right now.
The issue that our state elected officials must confront first and foremost this legislative session is closing an estimated $4 billion budget gap. That's the projected difference between revenues and expenses based on current trends, and it presents a huge challenge because it appears the only path toward balancing the spending plan is through spending cuts.
As of Tuesday afternoon, with 20 specific State of the State proposal previews issued by his public relations team, Cuomo has not laid out a plan for how this deficit can be addressed.
He has outlined some new spending: $34 million for an airport in the Hudson Valley, $65 million to fight harmful algal blooms, $20 million for a Niagara Falls wastewater project, $100 million for another Downtown Revitalization Initiative competition, $175 million for workforce development grants.
All of those items have merit, but they also add up to a decent chunk of that budget gap.
We don't expect the governor to talk about spending cuts in his speech today, but the conversation cannot be delayed too long. School districts, nonprofits, municipalities and others with operations influenced by the state budget need to know as soon as possible if their state funds could be chopped.
So after the applause from today's speech fades away and the follow-up speeches by members of the governor's cabinet take place in the days ahead, we need to hear from the governor, Assembly speaker and Senate majority leader about this financial problem and their plans to fix it.
Catch the latest in Opinion
Get opinion pieces, letters and editorials sent directly to your inbox weekly!