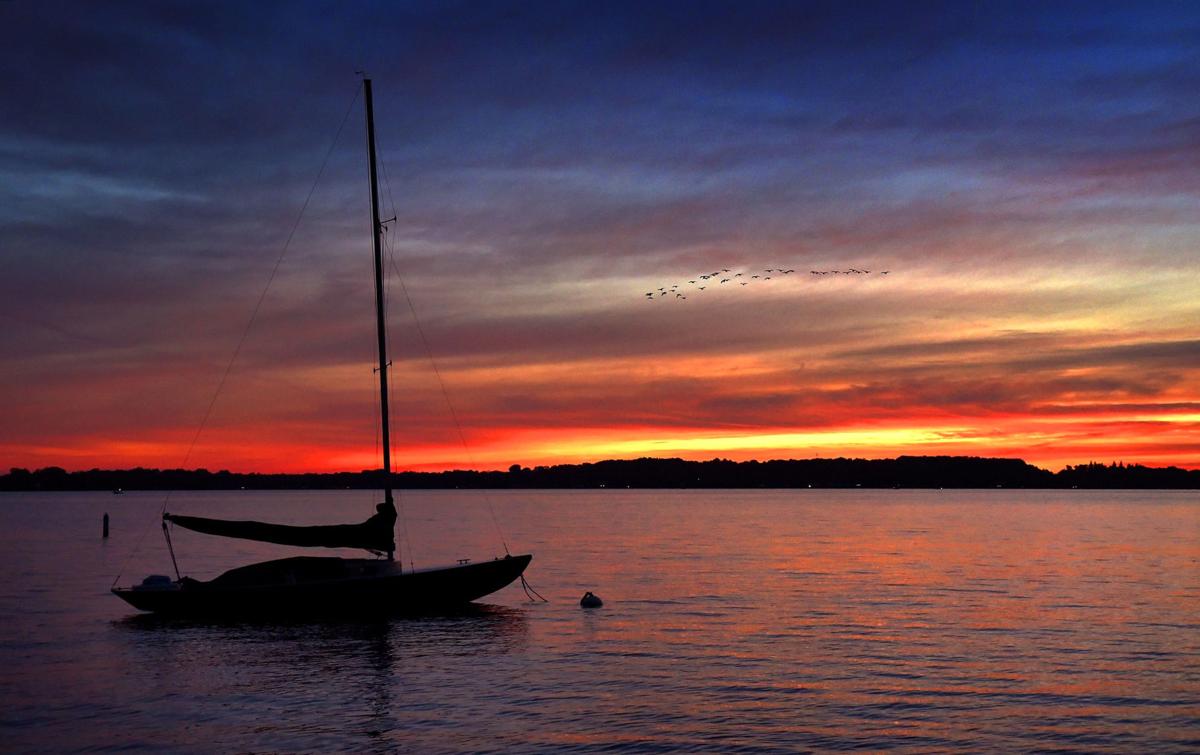 It may seem odd to argue that the city of Auburn and town of Owasco need to be careful against voting too quickly on the finalized rules changes for the Owasco Lake watershed. The process to get to those votes, scheduled for the end of this month, has played out for nearly four years.
But we can't help but look at the Oct. 29 agenda for a special joint meeting of the two municipal bodies — Auburn City Council and Owasco Town Board — and wonder how it can include both a public comment period and final votes.
For an issue as complex and as important as a new set of rules aimed at responsibly protecting this lake, it feels like this final phase came together rather suddenly.
The COVID-19 pandemic surely has played a part in the process. Restrictions on public meetings have prevented the rules and regulations steering committee from conducting education and outreach efforts for much of this calendar year. Large public feedback sessions last took place in the spring of 2019.
This week, though, town and city announced the Oct. 29 meeting to bring the process to a conclusion. A final, revised version of the rules is now available at www.AuburnNY.gov/watershedrules, and people can request paper copies by contacting City Clerk Chuck Mason at (315) 255-4101 or cmason@auburnny.gov or Town Clerk Tammy Flaherty by (315) 253-9021 ext. 301 or tflaherty@owascony.gov.
The Oct. 29 meeting itself will have limited attendance because of pandemic restrictions. The public can participate only through teleconference. People interested can register by 4 p.m. that day through AuburnNY.gov/10292020. Members of the public without internet access can reach Mason at (315) 255-4101 for information on registering for the teleconference.
It all adds up to a process where the quality and quantity of final public feedback could be rather limited, yet final votes are on the agenda.
We suggest breaking this final process into a couple of joint meetings. The Oct. 29 session would feature public comments and a final presentation by the steering committee. Then the two boards discuss what they are hearing that night and give the steering committee final questions to answer or potential changes to make. A second, final meeting would take place roughly a monthly later for the final vote.
The efforts that have gone into this process have been nothing short of impressive. The Owasco Lake Watershed Management Council and Cayuga County Department of Planning and Economic Development have been painstakingly thorough and deliberate working with the steering committee to get a set of rules drafted that Auburn and Owasco can send to the state with confidence.
Let's not allow all of that challenging and meticulous work to be blemished in any way by a rushed final few weeks.
The Citizen editorial board includes publisher Michelle Bowers, executive editor Jeremy Boyer and managing editor Mike Dowd.
Catch the latest in Opinion
Get opinion pieces, letters and editorials sent directly to your inbox weekly!