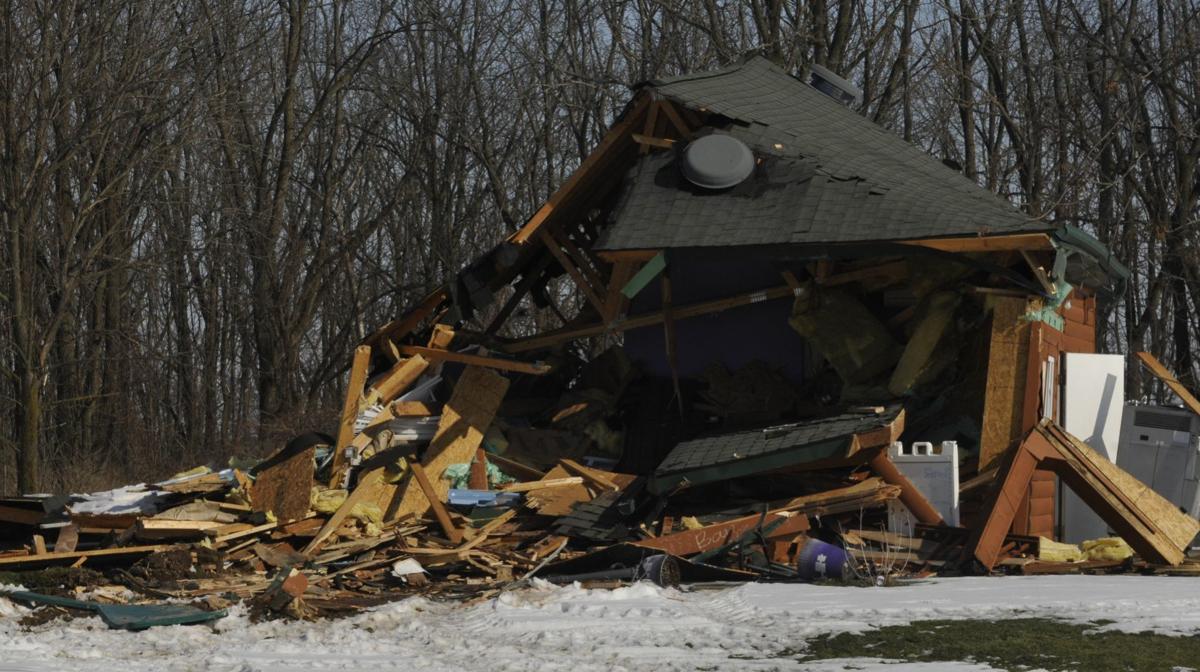 Using a hand-picked police force that has unclear authority, Cayuga Indian Nation of New York Federal Representative Clint Halftown took remarkable action in the middle of the night to take back what he says belongs to his leadership council.
He did so with an early-morning raid of Cayuga Nation properties in Seneca Falls that have been controlled by a group that refuses to recognize Halftown as the tribe's leader. People were detained. One person was charged with breaking a Cayuga Nation law. Most shocking, though, was that several buildings that have been actively used by the Halftown opponents since 2014 were destroyed.
When the sun came out on Saturday morning, the Seneca Falls sites featured piles of rubble, caution tape and Cayuga Nation police and/or security guards patrolling the grounds. Across Cayuga Lake in Union Springs, local law enforcement officials were on alert for retaliation attempts at Halftown-controlled properties.
The situation is unsettling for everyone involved. And it's reached this point thanks in large part to the failed leadership of the federal government.
The federal Bureau of Indian Affairs has long provided inconsistent and vague direction to local authorities, and a letter sent to the Seneca Falls police chief last summer was a continuation. The consequences of that letter could be seen in the ruins of a convenience store, schoolhouse, sugar shack and other buildings in Seneca Falls.
BIA told the local police chief that Halftown's police could use their power to "enforce its own criminal laws against Indians within the boundaries of the Reservation." At the same time, the BIA has been sitting on a land-into-trust application from the Cayuga Nation filed in 2005. Aside from a sudden demand for information from local governments in April 2018, the agency has been silent on the application. No decision has been announced.
That unexplained delay has fostered more chaos as Halftown has ramped up his own criminal justice system, complete with officers and judges and even a jail in Pennsylvania on standby.
More than ever, BIA must end its public silence and put people on the ground in Union Springs and Seneca Falls to meet with all tribal members, local law enforcement and residents. 
The failure of this agency to be transparent, clear and pro-active in handling of Cayuga Nation matters has brought us to another crisis. The need for action and accountability is more urgent than ever.
The Citizen editorial board includes publisher Michelle Bowers, executive editor Jeremy Boyer and managing editor Mike Dowd.
Catch the latest in Opinion
Get opinion pieces, letters and editorials sent directly to your inbox weekly!