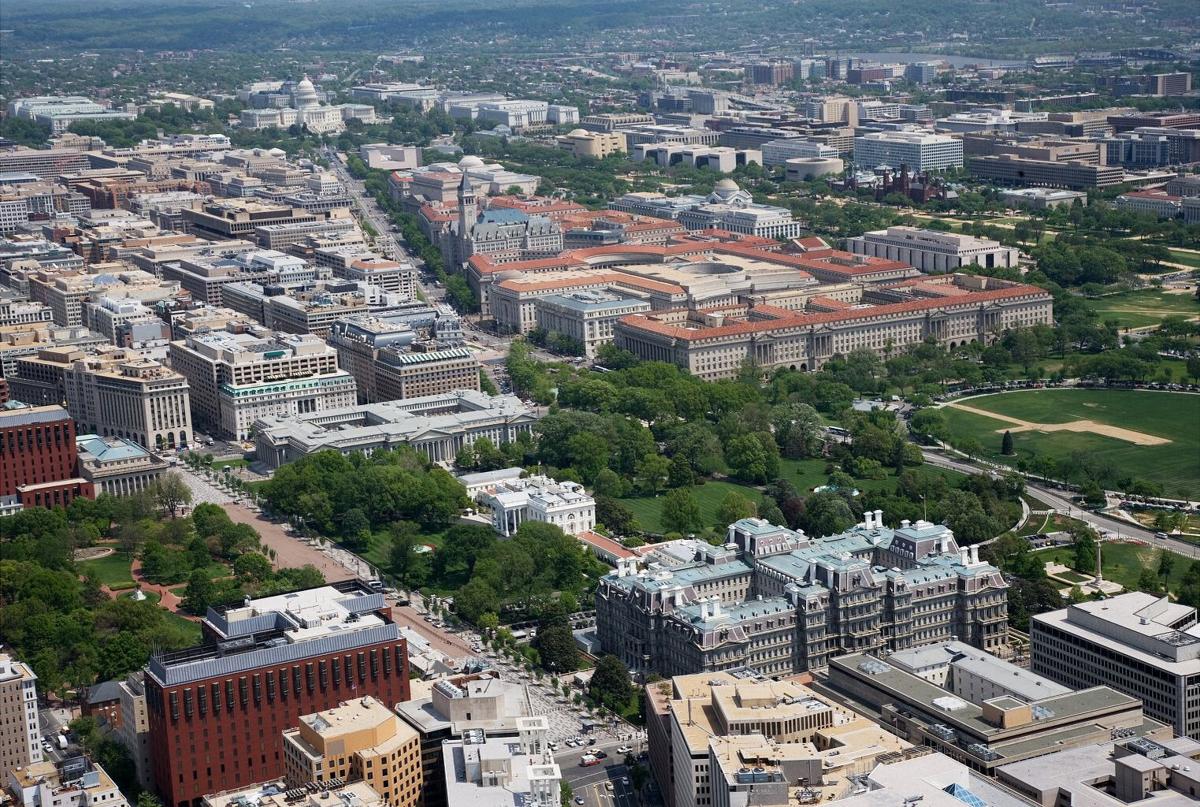 Amid all the shouting about the impeachment process and the level of direct knowledge from witnesses testifying under oath during the past several weeks, the most important words uttered in the Ukraine matter came directly from President Trump:
• July 15, according the White House's partial call transcript: "I would like you to do us a favor though because our country has been through a lot and Ukraine knows a lot about it. I would like you to find out what happened with this whole situation with Ukraine, they say CrowdStrike... I guess you have one of your wealthy people... The server, they say Ukraine has it.
"The other thing, there's a lot of talk about Biden's son, that Biden stopped the prosecution and a lot of people want to find out about that so whatever you can do with the Attorney General would be great. Biden went around bragging that he stopped the prosecution so if you can look into it… It sounds horrible to me."
• Oct. 3, on the White House lawn: "Well, I would think that, if they were honest about it, they'd start a major investigation into the Bidens. It's a very simple answer. They should investigate the Bidens, because how does a company that's newly formed — and all these companies, if you look at ... And, by the way, likewise, China should start an investigation into the Bidens, because what happened in China is just about as bad as what happened with — with Ukraine. So, I would say that President Zelensky — if it were me, I would recommend that they start an investigation into the Bidens."
The president of the United States is frequently recognized around the globe as the most powerful person in the world. And with these words by this president, there's no question that President Donald J. Trump abused that power by soliciting two foreign governments to engage in investigations of a political rival. Allowing such conduct by a president to go unchecked is extremely dangerous.
You have free articles remaining.
But if you take the statement made Friday by U.S. Rep. John Katko, R-Camillus, at face value, abuse of power can never be grounds for impeaching a president. In explaining why he intends to vote against the articles of impeachment put forward by the U.S. House of Representatives Judiciary Committee, Katko provided this constitutionally flawed reasoning:
"Never in the history of our country have we impeached a President without articulating specific crimes. I firmly believe doing so now would set a dangerous precedent."
Here's the biggest problem with that argument: No criminal statute exists that outlaws abuse of power by the president. That's one of the key points that almost every constitutional scholar will tell you when explaining that the impeachment provision in the U.S. Constitution has no requirement that an actual crime be committed.
To his credit, Katko on Friday refrained from many of the disingenuous and often false talking points used by the most ardent Trump supporters on Capitol Hill and the White House. He also said "I believe some of the President's actions were wrong and inappropriate."
And that's the point at which, so far, central New York's congressman has come up woefully short. Katko has failed to explain in detail what he thinks was "wrong and inappropriate" and he has done nothing to try to prevent President Trump from continuing or even escalating this dangerous behavior.
The Legislative branch must take seriously its role of being a check on the executive branch. But if self-proclaimed independent and moderate representatives have no interest in standing up to a president from their own party who abuses power, our democracy is in serious peril.
The Citizen editorial board includes publisher Michelle Bowers, executive editor Jeremy Boyer and managing editor Mike Dowd.