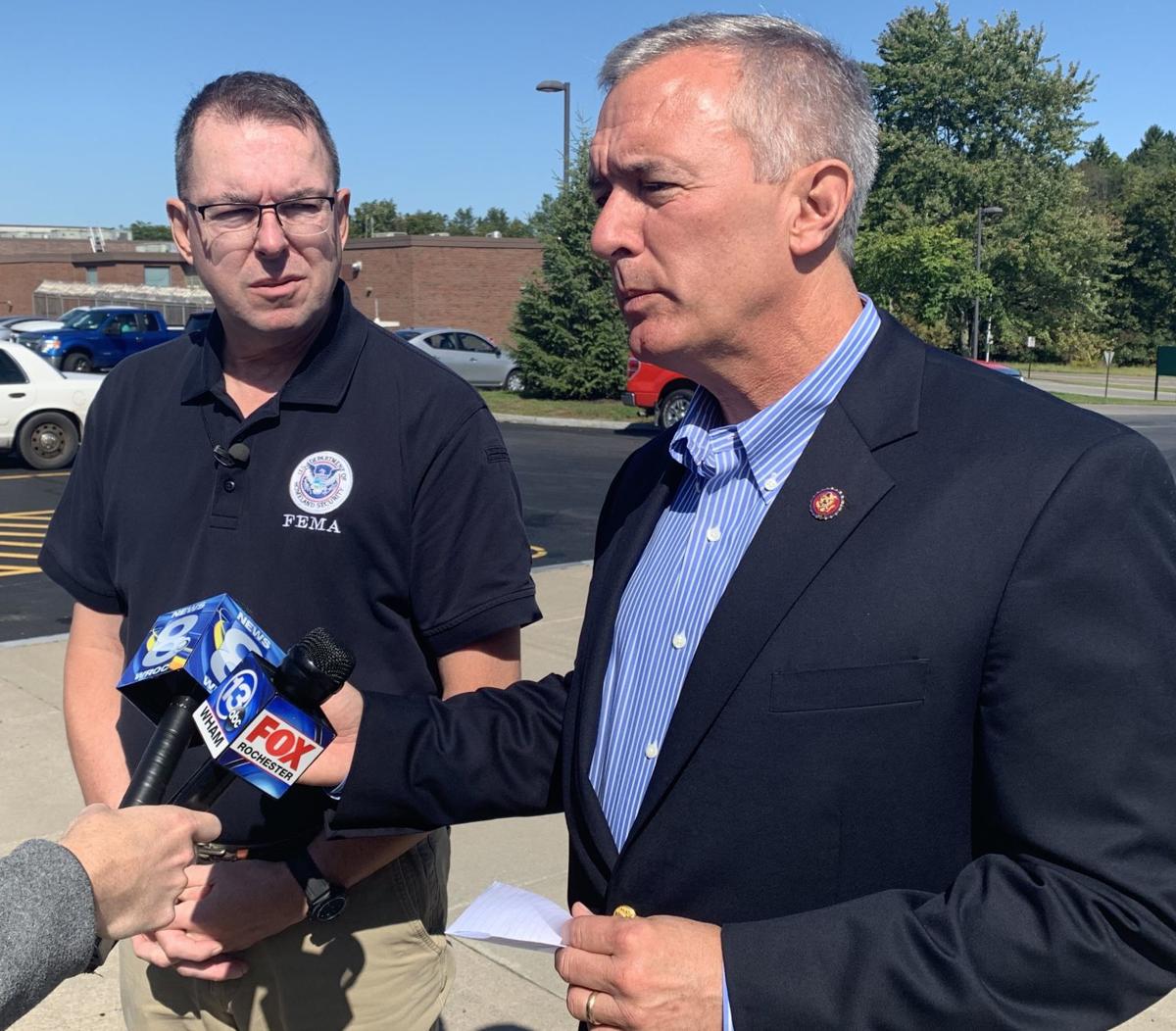 Information that has come to light about President Donald Trump's attempts to get a foreign nation to investigate a political rival has made it clear that there's virtually nothing this president can do that will convince Republican members of Congress, including U.S. Rep. John Katko, to support his impeachment.
That said, we believe Katko expressed a reasonable basis for his Oct. 31 vote against moving the current inquiry forward. At the heart of his statement on the matter was this sentence: "We are less than a year away from a Presidential election where every American – not just a select few in Congress – will have a chance to render their judgment of the President."
In all likelihood, given the majority Republicans hold in the U.S. Senate, which would conduct an impeachment trial to determine if Trump should be removed, the 2020 election will provide Americans a chance to have the final say on Trump's actions.
But there's one big problem with that scenario: the legitimacy of that election is under attack, from outside the nation and within. The Trump administration's own intelligence experts have warned that Russia, China and others will attempt to interfere. And Trump's actions with Ukraine show he's actively interested in using the power of his office to get dirt on political opponents.
So far, though, Katko and his GOP colleagues have been clear only with their attacks on Democrats leading the impeachment inquiry. What they continue to avoid confronting is the alarming conduct of Trump and his administration that is the basis for this situation.
You have free articles remaining.
A little more than a month ago, we called on Katko to be stronger in his criticism of Trump's conduct related to the Ukraine matter. This was after the partial transcript of a phone call between the president and Ukraine's leader showed him directly asking for an investigation into potential 2020 opponent Joe Biden and his son, as well as a debunked conspiracy theory that Ukrainians and not Russians were behind the 2016 election interference attempts meant to assist Trump.
Since that time, the evidence mounted. Trump has stared into television cameras and asked China and Ukraine to investigate the Bidens. His chief of staff told the world to "get over it" after he said aid to Ukraine was conditioned on that country's willingness to go after the Bidens. And a line of career foreign service professionals, who have served this nation with distinction under administrations of both parties, have provided damning testimony.
Still, Republicans can't muster up the political courage to say it was wrong and can't ever happen again.
As we've noted before, they could do this without supporting impeachment or removal. Moderates like Katko (perhaps joining with a moderate Democratic colleague such as U.S. Rep. Anthony Brindisi) could call for a censure of the president that would send a clear message that he cannot continue trying to abuse power for his own political benefit.
The most likely outcome of the current impeachment inquiry is that a Democratic majority in the house will impeach Trump and a Republican majority will acquit him of the high crimes and misdemeanor charges that would prompt his removal. When that happens, what will Trump do next?
Unless a huge portion of his party's congressional representatives make clear that he can't shop around for foreign powers to help him get re-elected by any means necessary, you can bet Trump will only escalate his tactics. And that is truly scary for the future of this great country.