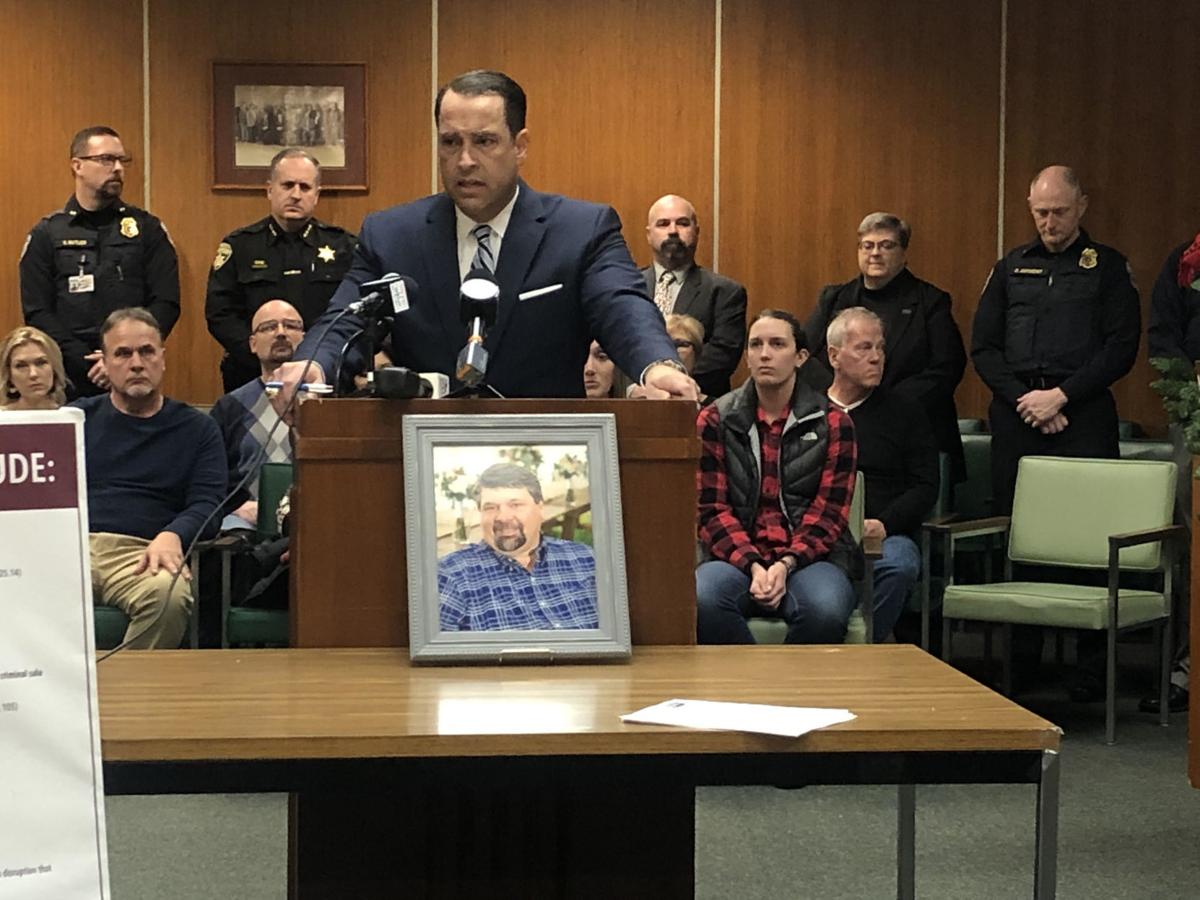 Eliminating cash bail and pretrial detention for minor crimes was a great step forward for fairness in the criminal justice system in New York state, but because lawmakers took bail reform too far, the Legislature needs to quickly reexamine the details.
Allowing people to remain free on an appearance ticket for most misdemeanor and nonviolent felony charges was designed to prevent poor people from being held in jail in disproportionate numbers. But the law enforcement community in Cayuga County and across the state complained that defendants charged with certain categories of burglary, robbery, domestic violence — and even homicide — would also be released after processing right along with those charged with much less serious offenses.
You have free articles remaining.
An example of the potential danger of such a revolving-door system is the death of a Weedsport man who was struck by a driver who was believed to be drunk and tried to run from the scene of the crash. In this case, the defendant is being held because he has been living in the United States illegally, but the most serious crime he's charged with — aggravated vehicular homicide — is one of the crimes for which no bail need be posted, even though it carries a maximum sentence of 8 1/3 to 25 years in prison.
We were disappointed that the Legislature failed to take another look at bail reform before the start of the new year, but the next best thing is to make it one of the first things to fix as the new legislative session gets underway. It is urgent to tweak the list of offenses that don't require bail, because some defendants currently being released have already proven that they are a danger to the public.
Also, we will be seeing in the next few weeks the effects of a new shorter timeline for prosecutors to provide defendants with all the information they are entitled to. It may be another case where unforeseen consequences will arise from a law passed with the intent of making the system more fair. Lawmakers need to make time to hear from the courts about how this change works out and be ready to make some changes if necessary.
The Citizen editorial board includes publisher Michelle Bowers, executive editor Jeremy Boyer and managing editor Mike Dowd.