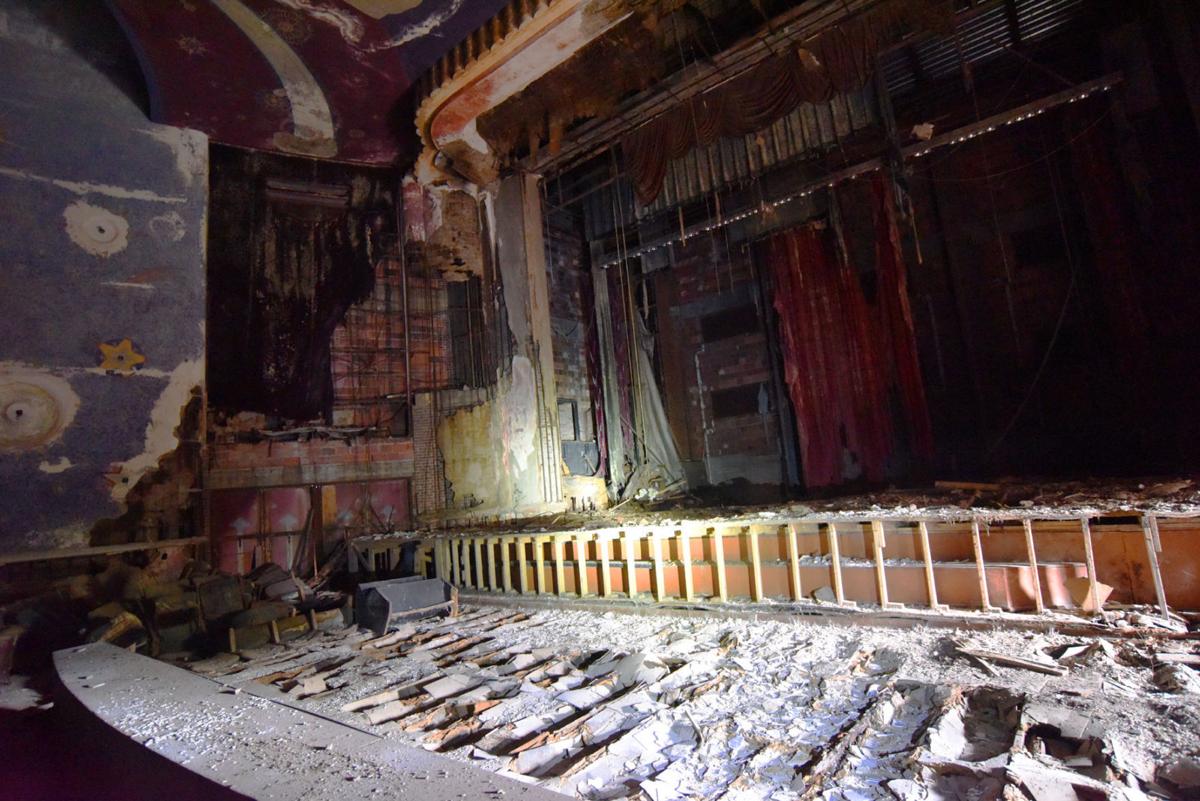 Whether to put government, and therefore taxpayer, funding into the dilapidated but historic Auburn Schine Theater is a reasonable and important debate for the community to have.
This is a massive building in the heart of the city's downtown, and it's one with tremendous historic significance. In addition, it has great potential to be an important contributor to the area's economy.
But with the structure deteriorating amid two decades of stagnation under the ownership of the Cayuga County Arts Council, a well-intentioned but financially overwhelmed nonprofit group, the Schine has long appeared to be a bad investment for public funding.
Fortunately, the arts council board, in its current form, is now trying to take some crucial steps forward to allow for real progress. Most importantly, the council has agreed to sell the building to an East Syracuse-based company, Bowers Development, which would take charge of the renovation project. And Bowers, owned by the man who also operates Asbestos & Environmental Consulting Corp., has extensive experience cleaning up facilities that have the hazardous materials — including asbestos, lead and toxic mold — that have put the Schine renovation in a holding pattern for so long.
After almost 20 years of attempting to restore the Auburn Schine Theater, the Cayuga County …
The next physical step in the Schine restoration is to get rid of those contaminants. Nothing else can really happen until that's done, and a lack of funding has kept the arts council from being able to fix this problem for far too long. The decision to sell the structure will allow Bowers to access government funding, including about $800,000 from the federal Community Development Block Grant program to deal directly with the toxins.
For residents who believe the Schine is too damaged and perhaps too big to ever be restored and operating profitably for a community the size of Auburn, it's important to note that nothing will change at the site without removing the building's contamination. Even a demolition, something we certainly don't support but have seen some in the community suggest, needs to deal with the asbestos, lead and mold.
One thing about the Schine is certain at this point: The status quo, which is a giant downtown structure slowly decaying over 20-plus years while adding nothing to the community's benefit, has to change. 
It's good to see some tangible progress to finally make that happen.
The Citizen Editorial Board includes publisher Rob Forcey, managing editor Mike Dowd and executive editor Jeremy Boyer.