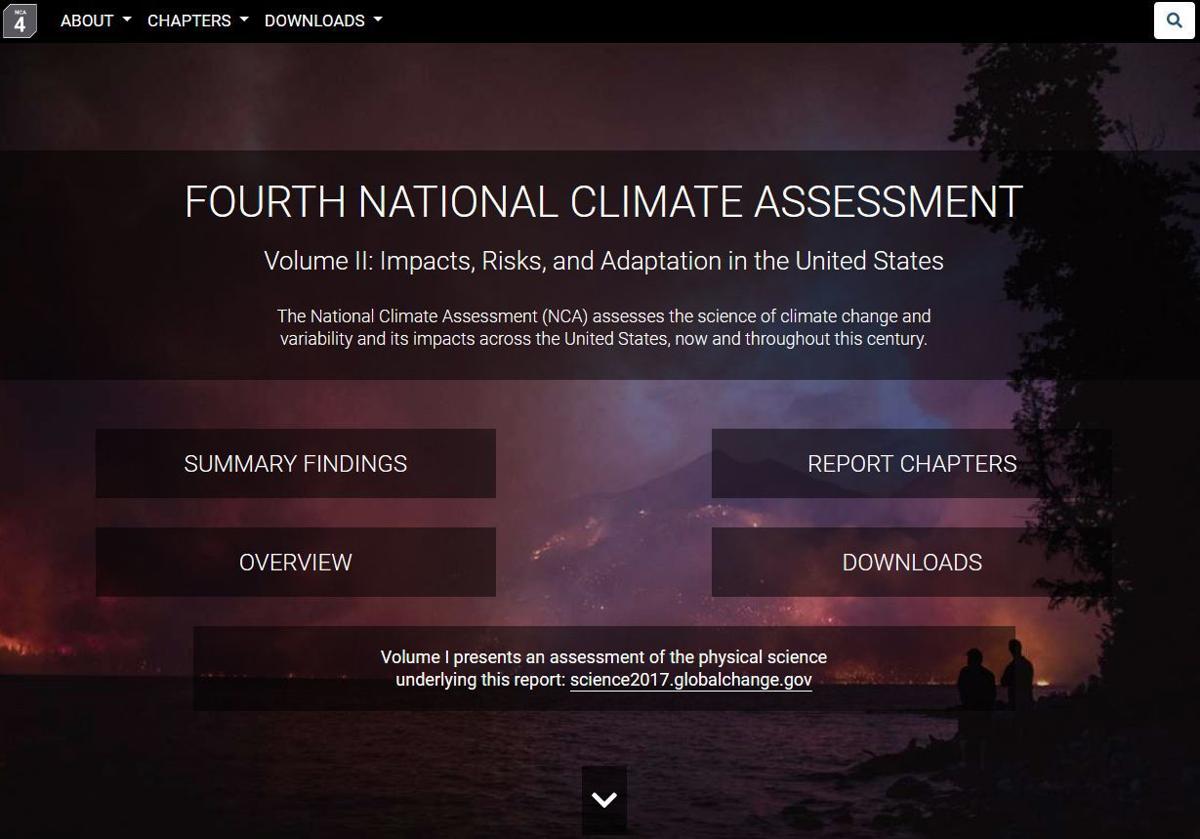 One of the reasons U.S. Rep. John Katko has won re-election two times since becoming our region's congressional representative is his willingness to take stances such as the one he made on July 14, 2016.
That was the date Katko, a Republican, became a co-sponsor of a congressional resolution that acknowledged human activity's contribution to global climate change. He was one of just 16 GOP representatives to sign onto the bill, and advocates for policies aimed at combating climate change saw the measure as an important symbolic step forward.
That House of Representatives resolution said as much. Consider this passage: "If left unaddressed, the consequences of a changing climate have the potential to adversely impact all Americans, hitting vulnerable populations hardest, harming productivity in key economic sectors such as construction, agriculture, and tourism, saddling future generations with costly economic and environmental burdens, and imposing additional costs on State and Federal budgets that will further add to the long-term fiscal challenges that we face as a Nation."
WASHINGTON — As California's catastrophic wildfires recede and people rebuild after two hurricanes, a massive new federal report warns that these types of disasters are worsening in the United States because of global warming. The White House report quietly issued Friday also frequently contradicts President Donald Trump.
That conclusion was reinforced with scientific precision with the Nov. 23 release of the National Climate Assessment, a massive analysis that examined more than 1,000 research reports and involved the work of 13 federal agencies.  Among the predictions: Left unchecked, climate change will reduce the size of the U.S. economy by 10 percent in less than 100 years.
The economic analysis is important because one of the biggest obstacles to meaningful climate change policy has been the concern about economic impact from major environmental regulations.
For several years, though, a group of Republican and Democratic policymakers have been working on a bold plan that could accomplish the goal of protecting and restoring the planet without hurting the economy. In fact, it's a plan that could actually provide some economic stimulus.
That's been translated into a bill introduced last week called the Energy Innovation and Carbon Dividend Act. The measure has three Republican and three Democratic co-sponsors in the House of Representatives so far, and we believe Katko should join the effort.
The act would establish a fee on carbon dioxide emissions that would be aimed at encouraging companies to reduce CO2 output over time. But the fee would not be gobbled up by the government; instead, it would be used to fund a monthly rebate paid out to American citizens, which would help most of them more than cover any increases in prices for petroleum products. A provision is in place for a carbon fee to be put on products imported from countries without their own reduction program in place, which will help protect American companies in the global marketplace.
That's a boiled-down version of the legislation, and as it gets more attention, we're sure there's going to be plenty of healthy debate about its pros and cons, which is fine as long as it results in a law that brings the United States significantly forward in dealing with this dire situation.
We know Katko has taken time the past couple of years to meet with advocates for this type of legislation, often referred to as "climate fee and dividend," and his responses have been encouraging enough for them to keep trying to bring him on board. We believe now is the time for him to be among the leaders in this effort, which could be one of the most important actions he'll ever take as a congressman.
The Citizen Editorial Board includes publisher Rob Forcey, managing editor Mike Dowd and executive editor Jeremy Boyer.