Following 21 years of public service in Albany, the man who became known around Auburn and Cayuga County as "our Assemblyman," Gary Finch, ann…
If the evil of abortion is revealed to those who approve infanticide, it would spare themselves years of guilt as they later realize the horri…
Black lives do matter. All lives matter. I just pray that everyone who shares the same convictions concurs that the lives of the unborn matter…
I find it very disheartening that someone cannot express their own views publicly on how they feel or perceive an issue. Just because you do n…
Words have power. While we all enjoy the rights afforded to us under the 1st Amendment that grants us among other things the ability to speak …
Purple martins protect their young and dive bomb humans when they feel a threat. They learn when you are not a threat and stop. My lawn is a p…
As companies in New York continue to reopen, now more than ever, local businesses need your support, including your local family farms.
As the first-term legislator of District 10 representing the northwest quadrant of the city of Auburn as well as all of Cayuga County as a who…
Though I'm not a resident of Auburn, I am a son of Auburn because of my rich family legacy, signified by Holland Stadium at Auburn High School…
In response to Legislator Dennison's Letter to the Editor of June 26, I have sent the following letter to the Cayuga County legislators and en…
I grew up in Red Creek, just down Route 370 from the town of Cato. The people of Cato, much like the people of neighboring towns Ira and Conqu…
I have to ask the question what happened to freedom of speech? The First Amendment allows us to speak our mind and stand up for whatever we be…
While joining the NAACP and chorus of community leaders condemning Cayuga County Legislator Dennison's recent letter to the editor, I also wan…
Poplar Ridge Friends are grieved and disturbed by the public manifestation of the unequal lives of Black people in America. The systemic racis…
We stand with and support our local community leaders and their extraordinary efforts to peacefully bring our community together to promote ra…
My letter is in response to the rebuke of Cayuga County Legislator Andrew Dennison.
I am writing in response to Andrew Dennison's letter of June 26. At Saturday's Listening Session on Social Justice, I spoke about the need for…
We've lived about 25 years on Burt Avenue here in Auburn. We're about midway between Hamilton and Swift streets and there is quite a distance …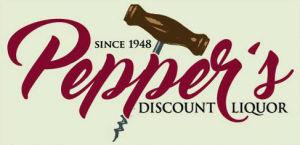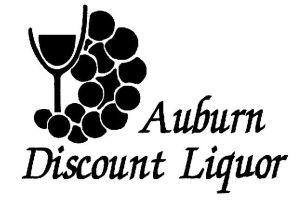 Auburn Discount Liquor & Wine
When I talk about generational-derived, decades-old covert racist attitudes, I am convinced that Cayuga County has its own poster child in the…
I saw this morning that a failed Democrat Congressional candidate has recently started an online fundraising tool to try to raise money for th…
This is in response to the letter to the editor from Andrew Dennison published on Friday, June 26.
I am writing in response to Legislator Andrew Dennison's recent letter published in The Citizen on June 25, 2020. First and foremost, coming f…
At a time when leaders at all levels of government should be working hard to bring people together, I'm deeply disappointed that County Legisl…
Where does one start with all these horrendous 122,000 Covid-19 American deaths; racial bigotry; unconscionable shooting of blacks by unstable…
I'm sure after this letter I'll be called a racist but that's fine because I know I'm not.