The coronavirus is understandably dominating our attention right now, but over time we will come out the other side of this crisis. Meanwhile …
In response to Richard Glenister's letter, seriously grow up! Now coronavirus is apparently President Trump's fault and he's not doing enough …
Yesterday my next door neighbor, Sara, called. She was going necessity shopping and asked me if I needed anything. I had just been to Walmart'…
There is a slim chance that from the time this letter is typed and to when it may be published, our Representative Katko might have something …
This poem is dedicated to all doctors, nurses, first responders, all in the health care field, public safety field, and the many volunteers fi…
I'm going to say this now because I might not be around in few weeks to say it then and I want to make sure it has been said, over and over, u…
I would like to take a moment to express my deepest respect and admiration for the courage being displayed by our EMTs, advanced life support …
I have to admit in the past I have been uneasy about the state of the United States but over the last month I have become absolutely paranoid …
The Citizen Editorial Board Sunday opinion is the opinion of so many in the city of Auburn.
I would like to publicly thank all the individuals who are, and have been since the start of the health crisis, continuing to report for work …
We find ourselves in unique and anxious times. People are frightened, people are unsure, and people are isolated. Quarantine and social distan…
Thanks to the corrupt Chinese government, the whole world is suffering from the coronavirus. Their deliberate cover up is costing the world th…
I understand your editorial obligation to present a range of diverse opinions in your letters section, but I am perplexed by your decision to …
A gentle you — gentle me  — gentle we.
The COVID-19 pandemic is demanding so much of the state's attention right now, but at the same time, the Legislature is being asked to pass a …
Farmers know adversity well. Dealing with the unknown is part of the very nature of what we do every day. Whether it is the weather, fluctuati…
As Americans are feeling the continuing deep pain of this COVID-19 plague — which was exacerbated by President Trump by not listening to the N…
As the Trump Administration and Congress continue to respond to the coronavirus pandemic, there's an important federal program whose needs mus…
The climate debate: It seems our illustrious governor has a problem with his long-term memory. He doesn't remember hurricanes or torrential do…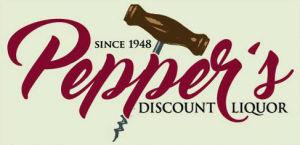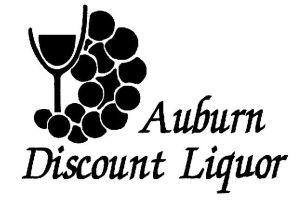 Auburn Discount Liquor & Wine
After President Trump had made his first public comments about the corona virus on Jan. 22, he was telling the American public the coronavirus…
As a representative of the Trucking Association of New York, I write today to share our support for maintaining high-speed access through the …
The world as we know it is going to dramatically change in ways that it hasn't in generations, in ways that we cannot even fathom right now as…
I am writing because I help a lot of elderly people in the community. As I continue helping them, I need to inform you they don't have even th…
So we're going through this pandemic called coronavirus and Washington, D.C., turns it into an opportunity to continue showing how partisan po…
Did you see the debate? I don't mean the Biden/Sanders debate ... I'm talking about the continuing debate between Mr. Trump and his cadre of h…
As did Rochester's Bishop Thomas Hickey during the 1918 influenza pandemic, current Bishop Salvatore Matano has suspended public Mass at dioce…