I'm Brian Buff, current town of Skaneateles Highway Department foreman, and am running for the position of town highway superintendent in the …
I would be remiss if I did not chime in one more time about the renaming of the high school, partly because I initially encouraged the board t…
Pastor Patrick David Heery's "A love letter to my Catholic brothers and sisters," published in Sunday's The Citizen, was a poignant reminder t…
Edmund Burke, a member of the English Parliament from 1776-1794, is quoted as saying "The only thing necessary for the triumph of evil is for …
Happy Pride Month! June is established to recognize the impact that gay, lesbian, bisexual, transgender and queer individuals have had on the …
After what has been an incredibly difficult year, our Auburn graduating seniors deserve to have their family members at the graduation ceremon…
Why should we, the already over-taxed public, need to foot the bill for the $2.5 million contract for lawyers representing Governor Cuomo's of…
My name is Tim Dobrovosky and I am running for town of Skaneateles highway superintendent. The Republican primary is June 22, and I am asking …
Dave McKeon (a true Democrat) is a solid choice for Democratic chair in Cayuga County. I've know Dave for a long time. He's a decent, honest a…
Skaneateles has a Republican primary coming up — June 22 for town highway department superintendent.
I don't see why your paper printed again the front page an old story about an incident in the town of Owasco that was settled to everyone's sa…
Renaming the Auburn High School makes about much sense as taking the name Syracuse away from Syracuse University, Syracuse basketball (go SU) …
To all local community members,
Right on, Klaas van der Werff (The Citizen letter published Thursday, May 27)!
A few says ago, on TV, I heard John Kerry say; "We need to get carbon dioxide out of our atmosphere." As a retired teacher of biology, this ma…
Please join me in voting for Tim Dobrovosky for highway superintendent in the town of Skaneateles in the primary election on June 22.
In response to Mary Furlong's letter to the editor: I thank you for taking the time to respond to my letter. In case you haven't noticed, we a…
Seems we are in a new age of segregation, doesn't it? A new second class citizen has been established. Not by race, religion, or creed, not by…
Please vote for Tim Dobrovosky for the town of Skaneateles highway superintendent on June 22 in the Republican primary. As a community we need…
Beginning in 1973, I was asked by the local Auburn Jaycee Organization if I'd donate my time to not only enlist professional volunteers to do …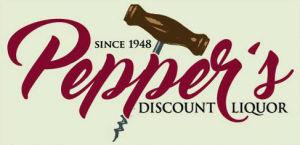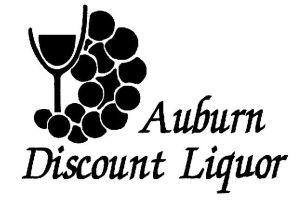 Auburn Discount Liquor & Wine
Recently, the U.S. Supreme Court decided to hear the Dobbs case, which questions underlying legal precedents flowing from the 1973 Roe vs. Wad…
On Memorial Day, I remembered my father and uncles, all now deceased, and their contributions in World War II in Africa, Italy, Europe and the…
The Adult Survivors Act that is before the state Legislature will bring more harm than good to adult survivors of sexual assault.
A shame and a sham ... yet again, the egos of our old adults have crushed the ambitions of our young children.
With the alarming rise of antisemitism across the nation and numerous reports of brutal assaults on and threats of violence against our fellow…
I do not want the name of Auburn High school changed. It has been Auburn for over 100 years. The Auburn homeowner, taxpayer and alumni are ver…
Attorney General Merrick Garland is contesting a court order that would require disclosure of an internal Department of Justice memo sent to f…