Liberals and socialists (who call yourselves progressives), be careful what you wish for. Our congressman seems to do a better job representin…
My father grew up in the Netherlands during World War 2. Though he didn't like to speak of it often, he would occasionally tell us stories abo…
As we have a new year come in, I strongly believe we should try some new year compromise. I hope and pray Republicans and Democrats can work t…
It's said that President Trump is unpredictable. No — anything but. We all know exactly how he's going to handle any situation — he'll do what…
We appreciate The Citizen interviewing Dana Balter (Jan. 8) in the aftermath of the anti-Semitic tweets that she recently received. Her statem…
My name is Justin Herrling, I am a parent, teacher, taxpayer and president of the Auburn Teachers Association. I am writing this letter to exp…
President Trump's words and actions gain him favor among many people ... but obviously only those folks who are like-minded and here's why!
Endless insanity flows from the left which manifests through the news media (ABC, CNN, MSNBC, Washington Post, New York Times, etc.) and which…
We were in the habit of going to Auburn for many things. We live in Camillus; however, after getting a $10 parking ticket in front of the Cayu…
I really enjoyed Jon Robson's article "What's in a glass of water" regarding the history of Earth's water resources. Jon writes with a poetic …
Awhile ago The Citizen newspaper printed a letter that I submitted which read, in part: "Apparently the same person who told Trump that Lincol…
I and the baseball community, I am sure, were saddened by the passing of former baseball pitcher Don Larsen. When I went to the Hall of Fame w…
To the citizens of District 10 and Cayuga County: It was an honor to be sworn into office on Jan. 2 as Cayuga County legislator for District 1…
The Iowa caucuses and New Hampshire primary are just around the corner. It is time to make a decision as to who to support. After carefully we…
Is Mark Galli of Christianity Today America's Dietrich Bonhoffer? Remember, in the 1930s, Bonhoffer was a German cleric who tried to warn the …
The firing of the Cayuga County Administrator included in the top ten news stories of 2019 prompted me to read the prior reporting on June 5, …
The Thruway Authority is moving ahead with a proposal to adjust tolls on the Thruway beginning Jan. 1, 2021 — the first since 2010 — after we …
Well, as the decade has come to an end, we start the new decade with the largest deficit thanks to Trump. Since he took office, none and I mea…
Recently Governor Cuomo has shown his affection for criminals with his new bail reform laws and we have already seen its negative effects. Wha…
There seems to be more ways than ever to poorly inform people, such as fake news channels. And more dramatically than ever we (poor people) mu…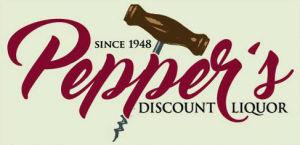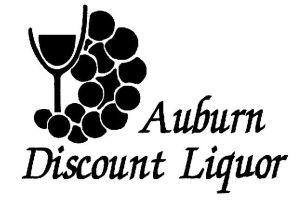 Auburn Discount Liquor & Wine
The facts and evidence show that the Trump administration is the most corrupt administration since the Warren Harding administration in the 19…
Aging presents a wonderful opportunity for all of us.
The impeachment trial of President Donald J. Trump will begin after the first of the new year of 2020. I strongly believe that the Democrats s…
America was formed by those who understand that our Creator has given unalienable rights that no agenda has the right to suppress. The heart o…
Ah yes, the real meaning of Christmas.
I want to express my appreciation that The Citizen has made it very clear what was wrong with Rep. Katko's statement regarding impeachment. Th…
Thank you for Sunday's article "Maffei pushed history project: Former rep championed Auburn's Tubman park" by Robert Harding. That Harriet Tub…