How will we thrive without our freedoms?
Mr. LaDouce wrote an excellent response to the proposal for the renaming of Auburn High School. I had three children that attended Auburn High…
How many New Yorkers are satisfied with the way our health care system has responded to the COVID pandemic, which has caused more than 47,000 …
Over the last four decades, our public institutions have been drained of funds due to the conscious choices of our elected officials. These cu…
Parents in the Auburn school district underestimate the power of their influence in communicating with leaders of public education. I've been …
I often hear "the village looks nice," "you're doing a good job," or recently, "why aren't you running again?" The last was decided during my …
A shameful collage of our government's hierarchy has ascended to global centerfold status. It appears not as a picture of inspiring hope, but …
I recently received a notification that the county was foreclosing on the Cayuga S.H.A.R.E Farm, which is operated by the Gayoggho-no (People …
Mr. Balyszak, I read with interest your Feb. 17 letter, where it is obviously your opinion that those of us who voted for Trump in 2016 and 20…
To date, Governor Cuomo has closed 18 prisons "due to the significant decrease in crime (54.1%) in New York State since 1999." He now wants to…
Why boycott Olympics? Olympic games belong to athletes, not to politicians. Politicians create problems, not the athletes. What better way for…
No rational person can doubt that Mr. Trump's words and actions before and on Jan. 6th led to the right-wing MAGA terrorists' attack on the Ca…
Please be advised that you must follow all traffic laws regardless of whether or not you are party to a funeral procession. On the afternoon o…
We have power — let's use it.
We can only laugh at the Republican Party and its leaders for wanting to censure congressmen/women who voted to impeach Donald Trump.
I am a candidate for Confirmation in the Catholic Community of St. Ann, Sacred Heart, St. Alphonsus and Holy Family. I'm participating in a se…
The article about St. Hyacinth church pierogi sales brought back wonderful memories to me. I grew up in the 1950s on Pulaski Street and attend…
Feb. 27 has been designated as National Term Limits Day. Congress should be term limited. Congress itself is unwilling to impose this on thems…
The second impeachment trial hearings of former President Donald John Trump were held in the Senate. The footage and videos show just how guil…
In all facets of life, as Americans, we are grounded in etched-dialogue that sculpt and mold our actions and reactions as societal acceptable …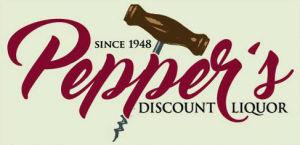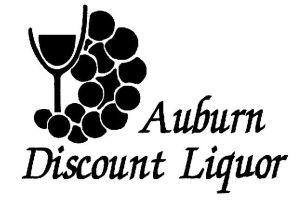 Auburn Discount Liquor & Wine
One of my greatest pastimes as a child was reading the Sunday "Funnies," the color comics that would come in the newspaper. With all of the up…
Years of underfunding has caused the Auburn Enlarged City School District to make tough decisions. Class sizes have increased drastically, Wes…
I type this letter with tears in my eyes as I've just watched the House managers' presentation of the case against Donald J. Trump. The airing…
Instead of replacement, why not an addition? What would be wrong with Harriet Tubman Auburn High School?
Today, I sadly realize that we are all being seduced by the promise of being taken care of and willing to give up our freedom for it.
Washington Post's Fact Checker wrote that Donald J. Trump made 30,573 false claims – you know, lies! – in his four years as president.
In reference to the discussion on changing the name of Auburn High School to Harriet Tubman: