I have been covering the recent disheartening news of hurricanes and wildfires, and often, appropriately, referencing the climate change signa…
I am a white male in America. This comes with privilege. I didn't ask for it but I have benefited from it. It's important that I recognize it.
One of the Rolling Stones' iconic songs has lyrics that are relevant in these difficult times. "You can't always get what you want ... But if …
If a mother does not protect a child in her womb, who will protect them?
Monday, Sept. 28, marks the start of Phase 2 of the Auburn Enlarged City School District's phase-in reopening. During this phase, students in …
Achieving the rank of colonel in the military is no small feat and John Lemondes exemplifies many things via his career and he would serve New…
Something to think about. Numerous Republican state senators have chosen not to run again this year. Many of which would have been easily reel…
Still unclear on what Dana Balter has really accomplished?
With the death of Supreme Court Justice Ginsburg, the right has now reversed the position they held in 2016 under President Obama. At that tim…
I appreciate that The Citizen has been covering our District 24 Congressional race, Dana Balter against John Katko. In this election year, it …
As the calendar continues to count down to Nov. 3, the anxiety level continues to ramp up over how will this all play out?
I watched the attempted assassination of the two deputy sheriffs in LA with a feeling I can't yet describe. Impending doom, perhaps? Two deput…
Doctor Trump is ready for you to see him now! It must have been a very bad 1,330 days of bad golf that finally made this "very stable genius" …
The time to vote for new representation in Albany is less than two months away. Nov. 3! We need people in Albany that are ready to lead and pr…
Earlier this week, the Auburn Enlarged City School District had a staff member test positive for COVID-19, which was the school district's ver…
I'd like to thank Mr. Frank Petrosino for his initial kind words about my previous columns and letters "concerning wasteful tax dollar spendin…
I respect everyone's political choices but I'm confused. I have to ask, "Why?" Why would anyone support Trump?
So there is a few parts to this letter. I just saw the article on CAP getting a government grant and noticed somebody was actually angry about…
Kids in this nation are struggling to get enough to eat, including right here in New York. Congress has the opportunity to change that, but th…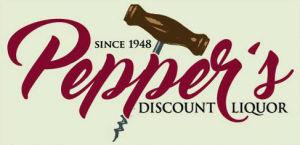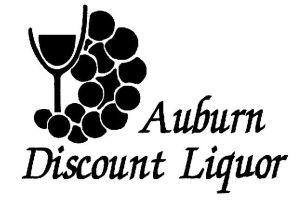 Auburn Discount Liquor & Wine
People say that John Kakto is a creature of The Special Interests but it isn't until you go look the list of his campaign contributors that yo…
Sometimes it is the smallest things that mean the most. Every Thursday, Assemblyman Manktelow posted himself reading a children's book on his …
I watched both the Republican and Democratic conventions.
In Mr. Graf's letters of Aug. 14 and 25, he responds to my letters of Aug. 8 and 19, and because he cites both fact and sometimes fiction, I f…
On Monday, Sept. 14, Auburn Schools' District Parent Reopening Committee (DPRC) will hold its first meeting of the school year. The purpose of…
I'm writing as to why we should choose Ms. Dia Carabajal to represent us in Albany. Dia is a dedicated public servant who puts the needs of ot…