Charlie Hunnam hopes the Duchess of Sussex will return to acting now she's stepping back from royal duties because it is her "passion".
John Krasinski has hailed Chris Martin a "world treasure" and insisted he never received an email from the Coldplay frontman following the sin…
Sarah Hyland has no idea what happens in 'Modern Family' until she watches the show because she only reads the scripts for her scenes.
Selena Gomez has been buying as many copies of her new album as she can to boost the record's chance of getting to number one.
Ariana Grande and her label are facing a copyright infringement lawsuit filed by rapper DOT.
Lady Gaga will reportedly kick off her next album with her first solo sining in four years on February 7.
Eminem has dropped a surprise 20-track new album called 'Music to be Murdered By', and released a music video for his song 'Darkness'.
'Thor: Ragnarok' filmmaker Taika Waititi is said to be in early talks to develop a 'Star Wars' movie, just days after admitting he would be ke…
Dove Cameron's former fiance, Ryan McCartan, has accused her of being unfaithful to him a few weeks before they split.
Pink considers Australia to be her "second home", amid the "terrifying" fires that are ripping through the country.
Kat Von D has stepped down from her makeup company, as she says she'd rather focus on her son and her other business ventures.
Kate Upton says breastfeeding her daughter was "sucking the energy away" from her, because she was trying to do too much at once.
Queen Elizabeth II doesn't care about calories, according to her former chef Darren McGrady, who says the monarch loves foods that are rich in…
Jessie J seems "very happy" after being spotted with ex-boyfriend Channing Tatum over the weekend.
Elle Fanning is "scared" of Twitter, because she finds it "intense", but loves to post on photo sharing site Instagram.
Robert De Niro "can't imagine" life without Martin Scorsese, as the pair have been close friends for more than 40 years.
Charlize Theron was left embarrassed in her 20s when a date asked her to "make out with his nose".
Pink and Carey Hart think the secret to their longstanding relationship is that they are continuously "evolving" as a couple.
Prince Harry has urged people to look after their "mental fitness" as he launched a new campaign for the Rugby League World Cup.
Cressida Bonas "respects" the Duke and Duchess of Sussex too much to talk about her own two-year relationship with Prince Harry.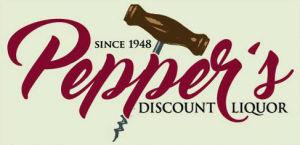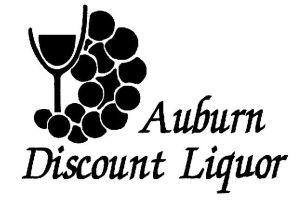 Auburn Discount Liquor & Wine
Rob Kardashian has filed a new request for primary custody of three-year-old daughter Dream after his previous bid was denied.
Machine Gun Kelly has announced his "pop-punk" record with Travis Barker will be called 'Tickets To My Downfall'.
Kim Kardashian West and Kanye West celebrated their youngest daughter Chicago's birthday with a Minnie Mouse-themed party on Wednesday (15.01.20).
The new 'Game of Thrones' prequel, 'House of the Dragon', will air "sometime in 2022".
Mark Ruffalo took five weeks off from filming to gain 30lbs for his new TV show, 'I Know This Much is True'.
An adult website has offered Duchess Meghan a job overseeing their philanthropic efforts.
Tove Lo has kicked of 2020 with two new tracks, 'Bikini Porn' and 'Passion And Pain Taste The Same When I'm Weak', which she produced with Bil…