Peter Fonda's widow is suing a California health center over the actor's death, as she claims he passed away due to their alleged negligence.
Maren Morris "couldn't have asked for a more magical human" than her son, as she praised the tot for being a "great distraction" from the coro…
Rob Kardashian - who has struggled with depression, weight gain and type 2 diabetes in recent years - is committed to a new healthy lifestyle.
Miley Cyrus has revealed that she does not wish to get married again or have children.
Samantha Morton was denied entry to the Oscars, despite being nominated, because she lost her ticket.
Jennifer Lopez and Alex Rodriguez have splashed out $40 million on a huge Miami estate on Star Island.
'World War Z' star Mireille Enos has revealed that she still wants to make a sequel to the zombie apocalypse flick.
David Arquette hopes that Neve Campbell returns as Sidney Prescott for 'Scream 5' as he feels she is the "heart and soul" of the franchise.
Amy Schumer has ruled out getting pregnant again because she found IVF treatment very hard.
Idris Elba's wife Sabrina Dhowre Elba has revealed that her husband feared it "could be the end" for him when he contracted coronavirus due to…
Miley Cyrus lost her virginity to Liam Hemsworth when she was 16 years old.
The judge Angelina Jolie wants removed from her Brad Pitt divorce case is the same judge who married them and Brad's lawyers have accused her …
Chart-topping singer Mariah Carey plans to release new tracks to celebrate her 30-year anniversary in the industry.
Biffy Clyro have "no rules" and like to experiment with different genres while still retaining their classic rock sound.
London-born actor Daniel Kaluuya is poised to star in the Netflix adaptation of 'The Upper World'.
'Jurassic World: Dominion' bosses ordered 18,000 coronavirus tests in order to resume filming, with cast members are screened for the virus th…
Iconic pop star Madonna is reportedly writing a screenplay based on her rise to the top of pop.
Chart-topping rap star Cardi B has revealed she spent $100,000 on coronavirus tests ahead of shooting her new music video.
Chrissy Teigen and John Legend are expecting their third child together.
Miley Cyrus and Cody Simpson have reportedly ended their relationship after 10 months of dating.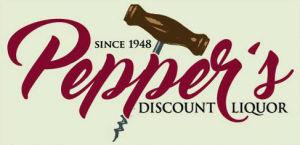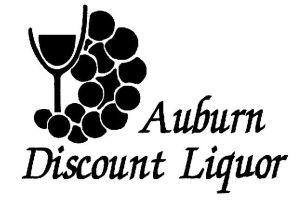 Auburn Discount Liquor & Wine
Rihanna is set to release a cookbook, which she hopes will also lead to a line of branded kitchen utensils.
Sarah Paulson and Holland Taylor have worked out a rotational system to spend time together amid the coronavirus pandemic.
Chloe Sevigny has lost her time management skills since becoming a mother, because she's now too busy tending to her three-month-old son Vanja.
Kim Kardashian West will "be there for" Kanye West "through thick and thin", despite the recent turbulence in their marriage.
Jordin Sparks is finding it "so hard" to teach her son about racism, and feels "devastated" that she has to tell the toddler he "may be treate…
Ricky Gervais thinks people should "worship" dogs, after he teamed up with brewery company BrewDog to launch a special charity beer to help ho…
Joseph Gordon-Levitt says being a father is "the best" job, as he's relishing his time at home amid the coronavirus pandemic.