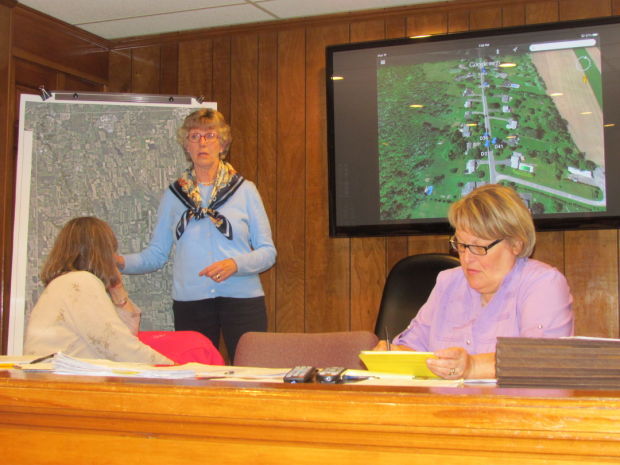 SKANEATELES | The Skaneateles Town Board expects to come up with a management plan to prevent an emerald ash borer invasion following a recent ash tree inventory along town roads and rights-of-way.
That could include treatment, such as inoculating or cutting down trees, a public information session to hear ideas and questions from residents and an advisory committee to help the town move forward with its plan.
"All of these things have to come into play to form a management plan," Supervisor Mary Sennett said at Thursday's meeting. "We should be thinking about this."
The discussion follows a recent ash tree inventory performed for the town by Fran Lawler to determine the size and location of trees on town property and inspect them for the presence of emerald ash borer.
Sennett said the inventory was conducted strictly on town roads and did not include roads designated as county or state routes. Onondaga County has already conducted an inventory that includes its routes through Skaneateles, but the state has not assessed its routes.
"We only did an inventory of town roads," she said. "Skaneateles has done a tree inventory, and the county has done a tree inventory."
During the discussion, Sennett presented information from Lawler's report to the town, including categories of different diameters of trees and maps plotting the locations of the trees that Lawler found.
Sennett said Lawler did not find any evidence of emerald ash borer but noted ash trees are fragile and some should be further inspected.
Showing Highland Avenue as an example, the supervisor said residents may have ash trees on their properties, as indicated on the maps by clumps of trees near each other on town land.
"These people may have ash trees on their property because there are ash trees right here," she said. "It makes sense there would be ash trees there."
Sennett suggested Lawler's map depicting ash trees on town roads and another map depicting trees on county routes could both be posted on the town's website and possibly meshed together.
In terms of a management plan, Sennett suggested a public information session to allow residents to offer ideas for the town's plan and also ask for help to take care of their own ash trees.
She suggested sending letters to property owners in the vicinity of ash trees on town land and said Onondaga County already has a plan that the town could use to develop its own.
"The county has a management plan," she said. "But I don't know what it is."
Sennett also suggested starting an advisory committee but Councilor Jim Greenfield suggested first holding the information session to gauge interest from the community in becoming a part of such a committee.
Greenfield, a farmer, also noted that cutting down ash trees is the only surefire way to prevent an emerald ash borer invasion.
"As far as inoculating or spraying, it's not a guarantee. If you think it's 100 percent, it's not," he said. "We cut all our ash trees at the woods. That way, it won't spread."
The board came to the consensus that it should wait until September to host the information session, after busy summer activities have quieted down, and invite representatives from the county Cornell Cooperative Extension to present information at that meeting.
In the meantime, board members said maps and other resources would be available on town website.
Skaneateles Journal Editor Jonathan Monfiletto can be reached at jonathan.monfiletto@lee.net or (315) 283-1615. Follow him on Twitter @Skan_Monfiletto.
Be the first to know
Get local news delivered to your inbox!