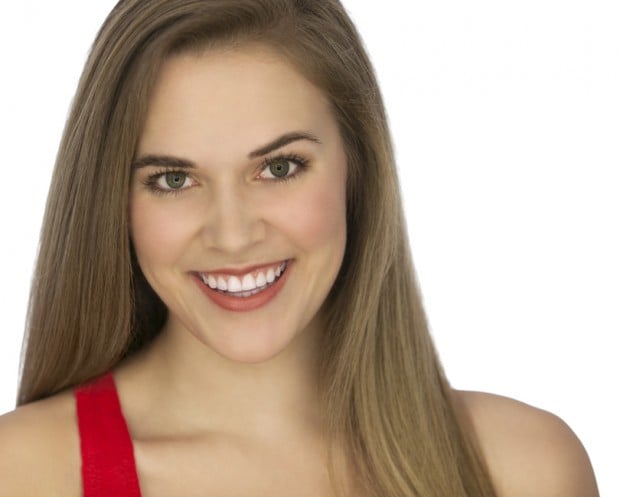 While she is still learning her craft at New York University, Skaneateles native Rachael Scarr is getting some hands-on training at Merry-Go-Round Playhouse.
Scarr is studying musical theater in NYU's Tisch Cap21, which makes her a perfect fit for the Auburn-based summer theater that specializes in musicals.
The 2009 graduate from Skaneateles High School is part of the ensemble for "My Fair Lady," which starts this week.
She's worked with Merry-Go-Round Playhouse for the past two summers. With this year's first Finger Lakes Musical Theatre Festival, she's also had the opportunity to work in Auburn Public Theater this month for "My Mother's Lesbian Jewish Wiccan Wedding." She served as an understudy for the three main female characters, a challenge that forced her to think about her process and stretch her organizational skills.
"There was a lot of color coding," she said to keep the different characters straight.
"I was blessed to be a part of that experience," she added. "It's great to be in a show, but sometimes it's nice to be out of a show so I can see it from the outside. I probably watched it 15 times, and every time it made me laugh and made me cry."
Now with "My Fair Lady," the 20-year-old gets to explore a classic piece of theater; while she appreciates and enjoys contemporary work, her heart is in traditional stories. The company had its first run-through Friday, and it reminded Scarr why she loves the musical.
"You forget about the classics and how well-developed they are and how well-developed the music is," she said.
As part of the ensemble cast, she'll get to play both sides of the British social system, as a Cockney character from the streets of London and a posh upper-class lady — "They're equally fun to play," she notes. To achieve a noticeable split in both speech patterns and stance, the cast worked with a dialect coach.
Merry-Go-Round was Scarr's first professional job, but she first became involved in theater at 7, thanks to her mother. She brought Scarr and her younger brother to an audition of "Brigadoon" for the Skaneateles Summer Theatre.
"That was really the first show that I remember being in. I loved it, being on stage. I felt like I was bitten by the bug," she said.
Later, she became involved in Grace Chapel's choir, and then in the drama program at Skaneateles Middle and High schools. As she began looking at colleges, she realized she might be able to make a career out of what she loves.
"I never saw my life without it," she said of theater. "I have to do this and I love this and it's a part of who I am."
After graduating from NYU next year, she will be out in the real world, and hopes that her future includes gracing the playhouse's stage once again.
Combined with the Musical Theatre Festival, she had the opportunity to work with actors boasting a range of experience, different venues and directors thus far.
"Each show is its own thing. It's completely different casts. It feels like a new job every time. That keeps it fresh and keeps me on my toes," Scarr said of her experience with the playhouse.
She added that learning from the directors and seasoned actors adds to the appeal.
"Everyone is so sweet, they really draw in people who are respectful and generous," she said, adding that the industry is not always as supportive as the crew of the playhouse, and she savors the positive atmosphere.
After the summer, she'll study abroad in London, and aims to graduate next spring after her studio puts on a showcase for agents and casting directors.
"I would love to come back to Merry-Go-Round," she said. "It's been a great experience."