Every pitcher has an ERA of 0.00. Every hitter is batting .000. Every team is in a 30-way tie for first place (also last) at 0-0. Depending on…
Scott Boras sounded a bit hoarse when he picked up the phone Sunday. He'd been talking with players all weekend, strategizing the next two wee…
The NHL will abandon the rest of the regular season and go straight into the playoffs with 24 teams instead of 16 — if it is able to resume play.
BOISE, Idaho (AP) — Two female athletes at Idaho State University want a federal judge to dismiss a lawsuit challenging a new state law bannin…
ANN ARBOR, Mich. (AP) — A judge on Tuesday appointed three attorneys to look out for the interests of anyone who said they were sexually abuse…
BOSTON (AP) — It's 3 o'clock, about the time they'd be getting ready for the seventh-inning stretch at an afternoon Red Sox game. Josh Kantor …
A Pennsylvania man pleaded guilty Tuesday to bribing Georgetown University's former tennis coach $50,000 to get his daughter admitted as a fak…
There are currently no plans to cancel the 2020 high school football season, but Cayuga County-area coaches are facing preparation challenges …
(Editor's note: On Friday, May 22, Cayuga County released an emergency order that extends the ban of playgrounds, sporting fields and most ath…
During the 2019-20 school year, The Citizen recognized over 100 student-athletes in several sports as part of our High School All-Stars series…
Cato-Meridian's Marcus Ramacus is The Citizen's Boys Basketball Player of the Year. 
Weedsport's Suzie Nemec is The Citizen's Girls Basketball Player of the Year. 
The Citizen's Winter 2020 Athletes of the Year don their masks during the coronavirus pandemic in Cayuga County. 
Never mind those stay-at-home orders, the NCAA has been making news. Basketball news. Infractions committee news. The Indianapolis enforcers a…
Here's a sentence you don't see written often in the American sports media: Mark Emmert is right.
The legal battle between Zion Williamson and his former agent in a Florida court now includes allegations he received impermissible benefits p…
Nine of the 14 football-playing members of the Atlantic Coast Conference are making plans for reopening campuses this fall while three others …
Iona found itself needing to issue a statement about NCAA violations committed by men's basketball coach Rick Pitino, even though he hasn't co…
MINNEAPOLIS - Laurence Maroney had not been keeping up on the NCAA's glacial steps in embracing something long overdue, but the former Minneso…
Some questions and answers as the NCAA moves to address athlete compensation, a thorny issue for the nation's biggest college sports governing…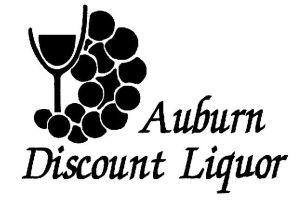 Auburn Discount Liquor & Wine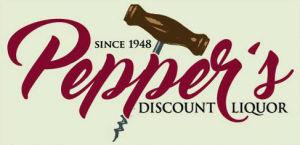 Every pitcher has an ERA of 0.00. Every hitter is batting .000. Every team is in a 30-way tie for first place (also last) at 0-0. Depending on…
Scott Boras sounded a bit hoarse when he picked up the phone Sunday. He'd been talking with players all weekend, strategizing the next two wee…
BOSTON (AP) — It's 3 o'clock, about the time they'd be getting ready for the seventh-inning stretch at an afternoon Red Sox game. Josh Kantor …
As the 30 MLB team owners and the players union bicker over how to divvy up the revenue in a potential 2020 season, at least they are projecti…
Expecting to permit its players to return to team facilities in the coming weeks, the NHL on Monday issued a 21-page memo to its teams and pla…
All that matters this week is everything. If a baseball season is to be saved, if MLB is, as it has often said, to be part of the healing of A…