OAKLAND, Calif. (AP) — Oakland Athletics center fielder Ramon Laureano had a six-game suspension reduced to four games Friday after appealing …
ST. LOUIS (AP) — Cardinals coach Willie McGee has opted out of being with the team for the rest of the season while Major League Baseball anno…
BALTIMORE (AP) — The Baltimore Orioles successfully finished what they started, beating the Washington Nationals 6-2 on Friday in a game suspe…
NEW YORK (AP) — Oft-injured Yankees star Aaron Judge was placed on the injured list with a right calf strain before Friday night's game agains…
CLEVELAND (AP) — After hearing Mike Clevinger and Zach Plesac explain their actions, the Cleveland Indians sent the pitchers to their alternat…
CLEVELAND (AP) — After hearing Mike Clevinger and Zach Plesac explain their actions, the Cleveland Indians sent the pitchers to their alternat…
Results from the 43rd Great Race, which was done virtually this year due to COVID-19. 
While school districts in New York state have been given the go-ahead to reopen in September by Gov. Andrew Cuomo, there has been no indicatio…
Among the contingency proposals NYSPHSAA is discussing is three 10-week seasons with winter sports, followed by fall sports, followed by sprin…
The New York State Public High School Athletic Association gave its OK to a proposal that will cut the amount of weight classes in high school…
A pair of Cayuga County-area school districts made a statewide list that honors academic achievement within athletic programs.
Goodbye 99? Next week, the NYSPHSAA will vote on whether to trim the amount of weight classes in high school wrestling, and 99 pounds would be…
Fall 2020 high school sports have been delayed until Sept. 21, and there will be no Fall state championships this year. 
The big question has been answered: There will be no Big Ten football this year for the first time since 1895.
The Big Ten, I'm sure, has some of the smartest and most accomplished people in the country to consult with. I'm sure they got a lot of advice…
ATLANTA - The Big Ten and Pac-12 canceled football and all fall sports Tuesday and will try again in the spring. The SEC and ACC are, for now,…
Congratulations, college football, you now fully represent America. If not complete chaos, a pretty fair approximation of it. Mixed messages o…
Michigan defensive back Hunter Reynolds saw the tweets from Trevor Lawrence and other college football players pushing for the opportunity to …
Colleges are scrambling to figure out how many fans can experience the thrills and pageantry of NCAA football in person this season. Texas A&a…
It may seem inevitable, that the pandemic will outflank football and the college season will be lost. It would be the safe, easy call for the …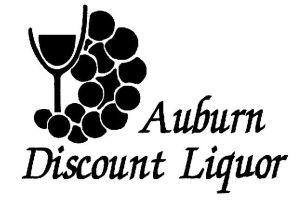 Auburn Discount Liquor & Wine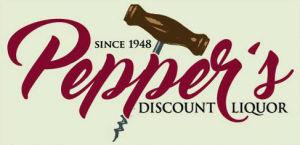 OAKLAND, Calif. (AP) — Oakland Athletics center fielder Ramon Laureano had a six-game suspension reduced to four games Friday after appealing …
ST. LOUIS (AP) — Cardinals coach Willie McGee has opted out of being with the team for the rest of the season while Major League Baseball anno…
BALTIMORE (AP) — The Baltimore Orioles successfully finished what they started, beating the Washington Nationals 6-2 on Friday in a game suspe…
NEW YORK (AP) — Oft-injured Yankees star Aaron Judge was placed on the injured list with a right calf strain before Friday night's game agains…
CLEVELAND (AP) — After hearing Mike Clevinger and Zach Plesac explain their actions, the Cleveland Indians sent the pitchers to their alternat…
CLEVELAND (AP) — After hearing Mike Clevinger and Zach Plesac explain their actions, the Cleveland Indians sent the pitchers to their alternat…