In 1987, Mike Tyson adds the WBA heavyweight crown to his WBC heavyweight crown with a unanimous 12-round decision over James "Bonecrusher" Sm…
BEIJING (AP) — Calls for a boycott of the 2022 Beijing Winter Olympics on human rights grounds are "doomed to failure," a Chinese government s…
Eager for a fresh start with a new team, J.A. Happ needed to slow down before throwing a single pitch for the Minnesota Twins.
LOS ANGELES (AP) — Dario Šarić scored 10 of his 21 points in the fourth quarter, Mikal Bridges added 19 and the Phoenix Suns overcame Devin Bo…
SAN DIEGO (AP) — Kellen Winslow II — once the highest-paid tight end in the NFL — could face more than a decade in prison for multiple rapes a…
PITTSBURGH (AP) — The arena wasn't completely full for Pittsburgh's game against visiting Philadelphia, yet it felt that way to Penguins forwa…
ANN ARBOR, Mich. (AP) — Trent Frazier, Andre Curbelo and No. 4 Illinois arrived at Crisler Center ready to make a point.
A well-rounded scoring effort helped propel Weedsport boys basketball over Jordan-Elbridge 56-40 on Tuesday.
Auburn boys basketball rallied in the fourth quarter against Oswego on Monday, but ultimately fell in overtime 67-58.
Auburn loses to Oswego 66-58 in overtime in boys basketball at Auburn High School.
In the teams' second meeting in three days, Moravia girls basketball handed Union Springs its first loss of the season on Saturday by a score …
Auburn girls basketball almost had five players reach double digits in scoring in a 56-40 win over Homer on Friday. 
March marks a long-awaited month for high school football teams across New York state, as many will hit the field for the first time in an off…
There are times Jay Wright looks out on the court and sees his Villanova guys run a play that surprises him, which isn't really the norm.
SYRACUSE — North Carolina State won its regular-season finale, but this time it wasn't so easy.
Kansas Republican Sen. Jerry Moran announced a proposal Wednesday to allow college athletes to profit off of their name, image and likeness.
SYRACUSE — Syracuse coach Dino Babers made it official Wednesday, announcing the hiring of Mike Schmidt as the team's offensive line coach.
Like a procrastinating student up against it to get a semester-long project finished by finals week, here are the Duke Blue Devils rushing to …
Two sophomore forwards will be on display as Quincy Guerrier and Syracuse will battle Matthew Hurt and Duke. Guerrier is averaging 10.6 points…
SYRACUSE — Buddy Boeheim scored a career-high 29 points with six 3-pointers and Syracuse rallied from a 20-point second-half deficit to beat N…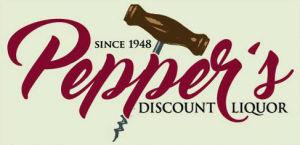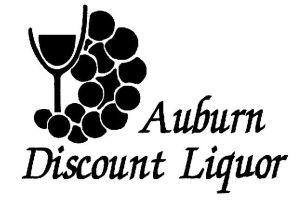 Auburn Discount Liquor & Wine
Eager for a fresh start with a new team, J.A. Happ needed to slow down before throwing a single pitch for the Minnesota Twins.
SCOTTSDALE, Ariz. (AP) — Diamondbacks starting right fielder Kole Calhoun will have surgery Wednesday on his right knee because of a medial me…
GLENDALE, Ariz. (AP) — New Texas Rangers right-hander Kohei Arihara struck out two and allowed five hits while facing 11 batters in two shorte…
CLEARWATER, Fla. (AP) — After playing in his first game with the Philadelphia Phillies since his arrest on domestic violence charges two years…
WEST PALM BEACH, Fla. (AP) — Max Scherzer and Juan Soto should make their delayed Grapefruit League debuts this week for the Washington Nationals.
It feels very much like Yusei Kikuchi just arrived in the majors after his highly anticipated move from Japan.
CLEVELAND (AP) — Responding to claims the team protected Mickey Callaway, Indians manager Terry Francona said no one in the Cleveland organiza…