GREENSBORO, N.C. — Kiara Lewis scored 21 points with five assists, Digna Strautmane added 13 points and eight rebounds, and Syracuse held off …
Creighton basketball coach Greg McDermott said Wednesday that he offered to resign after asking his players to "stay on the plantation" in a p…
Creighton basketball coach Greg McDermott apologized Tuesday for asking his team to "stay on the plantation" after a loss Saturday.
There are times Jay Wright looks out on the court and sees his Villanova guys run a play that surprises him, which isn't really the norm.
SYRACUSE — North Carolina State won its regular-season finale, but this time it wasn't so easy.
Kansas Republican Sen. Jerry Moran announced a proposal Wednesday to allow college athletes to profit off of their name, image and likeness.
SYRACUSE — Syracuse coach Dino Babers made it official Wednesday, announcing the hiring of Mike Schmidt as the team's offensive line coach.
Like a procrastinating student up against it to get a semester-long project finished by finals week, here are the Duke Blue Devils rushing to …
Two sophomore forwards will be on display as Quincy Guerrier and Syracuse will battle Matthew Hurt and Duke. Guerrier is averaging 10.6 points…
SYRACUSE — Buddy Boeheim scored a career-high 29 points with six 3-pointers and Syracuse rallied from a 20-point second-half deficit to beat N…
Attending a live sporting event has become a pricey experience. To determine which teams are most expensive to see, Tennessee Sports Betting a…
Tom Izzo hasn't forgotten how to coach. Let's stop that right here. Nor is he ready to retire. Or need to retire. Or want to retire. That we a…
Jalen Johnson is ending his Duke career early. The freshman, named a preseason all-ACC selection back in November, met with coach Mike Krzyzew…
Perhaps you're disappointed in the season Georgia Tech has had. This was supposed to be Josh Pastner's best team, and it probably is. But it's…
North Carolina released a joint statement on Tuesday from its men's basketball players and managers apologizing for breaking COVID-19 protocol…
This season Illinois coach Brad Underwood reminds his  team to pack something else besides a change of clothes and a toothbrush.
People who complain about politics in sports as something new tend not to notice that it's always been that way because the politics usually h…
The Atlantic Coast Conference says Louisville's men's basketball game at Syracuse scheduled for Wednesday night has been postponed.
Duke followed up its best performance of the season with perhaps its worst, leaving the players and their hall of fame coach at a loss to expl…
John Chaney and John Calipari were in each other's face and at each other's throat, and four years before the unforgettable press conference t…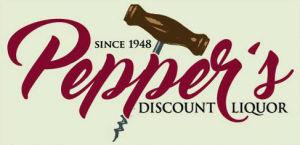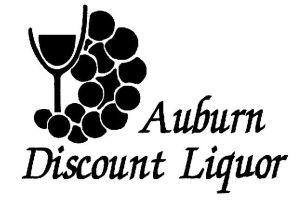 Auburn Discount Liquor & Wine
The 2020-21 men's college basketball season has been unlike any other in the sport's history since World War II. An indoor sport played by ath…
The data could help doctors better understand inflammation of the heart, in athletes who have had COVID-19
Northwestern football coach Pat Fitzgerald has been sought after by NFL teams the last few offseasons. But each time, he has opted to stay at …
COLUMBUS, Ohio — Justin Fields is leaving for the NFL, which reveals a curious oddity that bodes well for Ohio State next season and beyond. T…
Johnny Dawkins came close to the unthinkable two years ago in Columbia, coming within a fingertip of becoming the first of Mike Krzyzewski's f…
If you thought Mark Stoops was crazy for dipping into the NFL when the Kentucky coach hired a new offensive coordinator in 2021, there are a l…