As North America's pro football, basketball, baseball and hockey leagues try to play again in a pandemic, minor league sports face a more trea…
SYRACUSE — The Syracuse Crunch surged out of the gate, but needed their penalty kill to bail them out late in the game.
SYRACUSE — Dennis Yan saw the opportunity and took advantage,
SYRACUSE — The Syracuse Crunch took it to the Charlotte Checkers in the first 19 minutes.
SYRACUSE — Mathieu Joseph was told to not worry about the statistics.
SYRACUSE — Alexander Volkov received the drop pass and quickly fired it from the top of the right wing circle past Garrett Sparks.
SYRACUSE — A deep playoff run last season was key to Ben Thomas' development.
Grayson Brunelle reached the end zone three times to lead Skaneateles football to a 35-14 win over Bishop Ludden on Saturday.
Auburn football came back to defeat CBA on Saturday thanks to a last minute touchdown from quarterback Troy Churney to receiver Zach Galbally. 
Troy Churney's touchdown pass to Zach Galbally with less than a minute remaining in the fourth quarter propelled Auburn football to a comeback…
Auburn quarterback Troy Churney threw a 34-yard touchdown pass to Zach Galbally with only 53 seconds left to propel the Maroons over CBA.
Auburn volleyball battled back from a one-game deficit to defeat Oswego 3-2 on Friday.
The Skaneateles and Auburn girls swim teams faced off against Cicero-North Syracuse on Thursday in Skaneateles as the Lakers beat the Northsta…
Mobley plans to test the NBA draft waters, he said, while retaining the ability to return for his junior season at USC.
After dramatically improving his basketball game from his freshman to sophomore season at Duke, Matthew Hurt is going pro.
The NCAA says it supports transgender athletes being able to participate in college sports as more states have moved to block them from competing.
At the 2018 Final Four in Glendale, Ariz., the NCAA brass offered its corporate thoughts on the issue of the day — the fallout from the Feds' …
Today's topic is college basketball. I have allotted time after this discussion for a shower. The sport is filthy dirty.
A group of athletes, coaches and advocates are calling on the NCAA to take a more strident stand against states that adopt laws banning transg…
In men's college hoops, old is gold.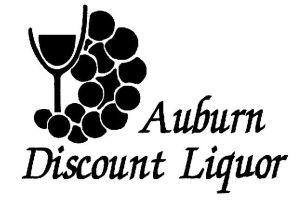 Auburn Discount Liquor & Wine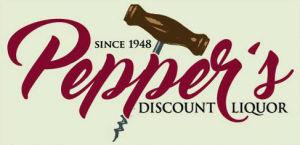 BOSTON (AP) — Red Sox manager Alex Cora said some of his players were getting their first COVID-19 vaccination at Fenway Park on Monday.
A club-owned breakaway Super League in European soccer came closer to reality on Sunday.
Doug Pederson now lives on the water in Jupiter, Fla. A source who has known him for years says Pederson just took delivery of a 38-foot, cent…
Lying has become so American, it's replacing apple pie.
It didn't look like Alex Bowman's race to win, and yet his No. 48 Chevrolet powered to the lead after a late-race restart to secure his first …
I don't know who needs to hear this but …
As the NFL draft looms but a week from Thursday, the various analyses I read are listing the most pressing needs for the Washington