As North America's pro football, basketball, baseball and hockey leagues try to play again in a pandemic, minor league sports face a more trea…
SYRACUSE — The Syracuse Crunch surged out of the gate, but needed their penalty kill to bail them out late in the game.
SYRACUSE — Dennis Yan saw the opportunity and took advantage,
SYRACUSE — The Syracuse Crunch took it to the Charlotte Checkers in the first 19 minutes.
SYRACUSE — Mathieu Joseph was told to not worry about the statistics.
SYRACUSE — Alexander Volkov received the drop pass and quickly fired it from the top of the right wing circle past Garrett Sparks.
SYRACUSE — A deep playoff run last season was key to Ben Thomas' development.
Gov. Andrew Cuomo announced Friday that high-risk sports, such as basketball, hockey, and wrestling, can begin Feb. 1 with local health depart…
Beginning its second season as a program, the Weedsport boys and girls bowling teams were both swept by Homer on Tuesday.
With limited time remaining on the athletic calendar, athletic administrators and politicians to Gov. Andrew Cuomo on winter high school sport…
Dick Williams, who passed away in December, is remembered for his "caring" nature and countless contributions to Auburn High School athletics. 
New York state's approach to indoor sports remains a head-scratcher, writes sports reporter Justin Ritzel. 
The Citizen's top 5 local sports stories of 2020.
COLUMBUS, Ohio — Justin Fields is leaving for the NFL, which reveals a curious oddity that bodes well for Ohio State next season and beyond. T…
Johnny Dawkins came close to the unthinkable two years ago in Columbia, coming within a fingertip of becoming the first of Mike Krzyzewski's f…
If you thought Mark Stoops was crazy for dipping into the NFL when the Kentucky coach hired a new offensive coordinator in 2021, there are a l…
Much to Mike Krzyzewski's consternation, the process of putting together this year's Duke basketball team to help it play at its best is takin…
Larry Scott and the Pac-12 executive committee have mutually agreed to part ways a year before the end of his contract, the league announced W…
Third-ranked UConn's 103-35 win over Butler Tuesday night in front of a fanless Gampel Pavilion was met with little fuss.
SYRACUSE — Kiara Lewis scored 10 of her 23 points in Syracuse's 27-9 fourth quarter, freshman Tiana Mangakahia had 19 points and 13 assists, a…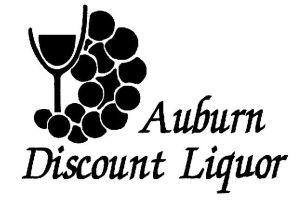 Auburn Discount Liquor & Wine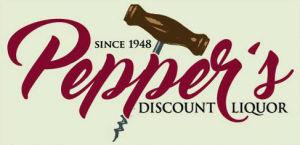 Like many baseball writers, C. Trent Rosecrans viewed the Hall of Fame vote as a labor of love. The ballot would arrive around the end of Nove…
Reaction to Hank Aaron's death from former presidents to fellow Hall of Famers to everyone who knew him followed a theme: how the one-time hom…
Former New York Mets manager Davey Johnson was released from a Florida hospital after being treated for COVID-19, according to former Mets spo…
ATLANTA (AP) — His name is all over the baseball record book and, indeed, Hank Aaron could do it all.
Reaction to the death of one-time home run king Hank Aaron. He died Friday at the age of 86:
MINNEAPOLIS (AP) — J.A. Happ won a World Series with Philadelphia in 2008 and returned to the final round with the Phillies the following seas…
ANAHEIM, Calif. (AP) — Left-hander José Quintana finalized his $8 million, one-year contract with the Los Angeles Angels on Friday.