As North America's pro football, basketball, baseball and hockey leagues try to play again in a pandemic, minor league sports face a more trea…
SYRACUSE — The Syracuse Crunch surged out of the gate, but needed their penalty kill to bail them out late in the game.
SYRACUSE — Dennis Yan saw the opportunity and took advantage,
SYRACUSE — The Syracuse Crunch took it to the Charlotte Checkers in the first 19 minutes.
SYRACUSE — Mathieu Joseph was told to not worry about the statistics.
SYRACUSE — Alexander Volkov received the drop pass and quickly fired it from the top of the right wing circle past Garrett Sparks.
SYRACUSE — A deep playoff run last season was key to Ben Thomas' development.
While school districts in New York state have been given the go-ahead to reopen in September by Gov. Andrew Cuomo, there has been no indicatio…
Among the contingency proposals NYSPHSAA is discussing is three 10-week seasons with winter sports, followed by fall sports, followed by sprin…
The New York State Public High School Athletic Association gave its OK to a proposal that will cut the amount of weight classes in high school…
A pair of Cayuga County-area school districts made a statewide list that honors academic achievement within athletic programs.
Goodbye 99? Next week, the NYSPHSAA will vote on whether to trim the amount of weight classes in high school wrestling, and 99 pounds would be…
Fall 2020 high school sports have been delayed until Sept. 21, and there will be no Fall state championships this year. 
The Big Ten, I'm sure, has some of the smartest and most accomplished people in the country to consult with. I'm sure they got a lot of advice…
ATLANTA - The Big Ten and Pac-12 canceled football and all fall sports Tuesday and will try again in the spring. The SEC and ACC are, for now,…
Congratulations, college football, you now fully represent America. If not complete chaos, a pretty fair approximation of it. Mixed messages o…
Michigan defensive back Hunter Reynolds saw the tweets from Trevor Lawrence and other college football players pushing for the opportunity to …
Colleges are scrambling to figure out how many fans can experience the thrills and pageantry of NCAA football in person this season. Texas A&a…
It may seem inevitable, that the pandemic will outflank football and the college season will be lost. It would be the safe, easy call for the …
C'mon, college football, do you have one more miracle in you? One more Boise State Statue of Liberty, one more botched punt at the Big House, …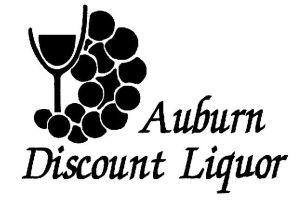 Auburn Discount Liquor & Wine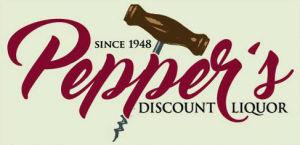 ANAHEIM, Calif. (AP) — Oakland manager Bob Melvin didn't know until an hour before Wednesday's game against the Los Angeles Angels whether Ram…
DENVER (AP) — Starling Marte homered and drove in four runs as the Arizona Diamondbacks battered the Colorado Rockies 13-7 Wednesday in a Coor…
LOS ANGELES (AP) — Los Angeles Dodgers reliever Joe Kelly had his suspension for throwing pitches near the heads of Houston hitters reduced to…
BOSTON (AP) — The Boston Red Sox placed outfielder Andrew Benintendi on the 10-day injured list on Wednesday with a right rib cage strain and …
NEW YORK (AP) — Yankees star Aaron Judge was out of the lineup Wednesday night because of tightness in his lower body and it was uncertain whe…
PITTSBURGH (AP) — A surprising positive COVID-19 test when he arrived at summer camp forced Pittsburgh Pirates closer Keone Kela to get creati…
COOPERSTOWN, N.Y. (AP) — The Baseball Hall of Fame's class of 2020 has to wait a year to get inducted because of the coronavirus pandemic, but…