As North America's pro football, basketball, baseball and hockey leagues try to play again in a pandemic, minor league sports face a more trea…
SYRACUSE — The Syracuse Crunch surged out of the gate, but needed their penalty kill to bail them out late in the game.
SYRACUSE — Dennis Yan saw the opportunity and took advantage,
SYRACUSE — The Syracuse Crunch took it to the Charlotte Checkers in the first 19 minutes.
SYRACUSE — Mathieu Joseph was told to not worry about the statistics.
SYRACUSE — Alexander Volkov received the drop pass and quickly fired it from the top of the right wing circle past Garrett Sparks.
SYRACUSE — A deep playoff run last season was key to Ben Thomas' development.
There are currently no plans to cancel the 2020 high school football season, but Cayuga County-area coaches are facing preparation challenges …
(Editor's note: On Friday, May 22, Cayuga County released an emergency order that extends the ban of playgrounds, sporting fields and most ath…
During the 2019-20 school year, The Citizen recognized over 100 student-athletes in several sports as part of our High School All-Stars series…
Cato-Meridian's Marcus Ramacus is The Citizen's Boys Basketball Player of the Year. 
Weedsport's Suzie Nemec is The Citizen's Girls Basketball Player of the Year. 
The Citizen's Winter 2020 Athletes of the Year don their masks during the coronavirus pandemic in Cayuga County. 
Never mind those stay-at-home orders, the NCAA has been making news. Basketball news. Infractions committee news. The Indianapolis enforcers a…
Here's a sentence you don't see written often in the American sports media: Mark Emmert is right.
The legal battle between Zion Williamson and his former agent in a Florida court now includes allegations he received impermissible benefits p…
Nine of the 14 football-playing members of the Atlantic Coast Conference are making plans for reopening campuses this fall while three others …
Iona found itself needing to issue a statement about NCAA violations committed by men's basketball coach Rick Pitino, even though he hasn't co…
MINNEAPOLIS - Laurence Maroney had not been keeping up on the NCAA's glacial steps in embracing something long overdue, but the former Minneso…
Some questions and answers as the NCAA moves to address athlete compensation, a thorny issue for the nation's biggest college sports governing…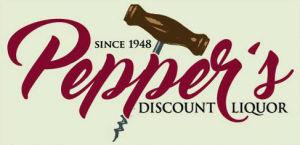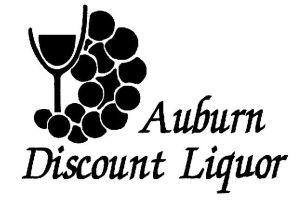 Auburn Discount Liquor & Wine
"The Last Dance" was superb entertainment - a 10-hour starburst of nostalgia that showcased the 1997-98 Chicago Bulls in general and iconic ba…
That's a wrap on "The Last Dance," the 10-part ESPN series on Michael Jordan and the Chicago Bulls. Jordan was the big winner, but over the la…
TAMPA, Fla. - As the NHL considers its plans to resume the season, "where" has been as big of a question as "how." If the NBA is zeroing in on…
LOS ANGELES - Los Angeles Lakers forward Jared Dudley believes it's in the best interest of players to resume the NBA season. When he hears th…
CHICAGO - After the Bulls won their fifth NBA championship in 1997, Michael Jordan sat at the postgame news conference and fielded a question …
American football has a playing field of 57,600 square feet, with 9,600 of those covering the two end zones. NHL hockey is played on a rink wi…
Major League Baseball's proposal to players for avoiding the spread of the novel coronavirus during a potential abbreviated season was obtaine…