AUBURN — Like they do every year, Bill and Cathy Techman crossed the field at Falcon Park on the anniversary of their wedding.
With all due respect to Yogi Berra, it's over for the Auburn Doubledays.
Minor League Baseball, including the Auburn Doubledays' season, has been canceled for 2020.
Expected to start their 2020 season next week, the Auburn Doubledays will instead have to wait patiently to take the field. 
Ritzel: Minor League Baseball needs to communicate plans for 2020 season
June typically marks the beginning of the New York-Penn League season, and while minor league baseball's status is up in the air, the Auburn D…
As North America's pro football, basketball, baseball and hockey leagues try to play again in a pandemic, minor league sports face a more trea…
New York's COVID-19 task force is offering guidance for how high school sports teams can proceed with team workouts during the summer. 
Section III released its annual Scholar Athlete Awards on Friday, and several students from the Cayuga County-area have been recognized.
New York state high school officials met Wednesday to discuss how to proceed with the upcoming fall sports season. High school athletic facili…
A proposal to allow Section III football players to play multiple sports in the fall season was denied last week, but could be revisited this fall.
Rob Piascik has been named Weedsport's varsity head football coach. The 1999 Weedsport graduate spent last season as the team's assistant coac…
Beginning this fall, Moravia's varsity and modified football teams will be making the switch to an 8-man football in lieu of the traditional 1…
DALLAS - Texas made headlines recently when it revealed that 13 football players had tested positive for COVID-19 with 10 more in self-quarant…
DALLAS - Call it half-full or half-empty. Either way, a state of Texas decision to limit the capacity of college football stadiums to 50% capa…
The message at the top of UCF's football Twitter page lays it on the line bluntly and accurately: "Want to help us go 1 and 0? Wear a mask."
We're desperate for football scores, right? But shield your eyes from this one, dear readers. CORONAVIRUS 27, FOOTBALL FANS 3
RALEIGH, N.C. - NBA star Zion Williamson's attorneys on Monday called his former agent's allegations he violated NCAA rules at Duke "unsubstan…
Fueled by a sense of empowerment that had been growing for weeks, Ceyair Wright opened his Twitter app the night of June 17. He had something …
Junior colleges, like Cayuga, now have guidance for sports' return this fall.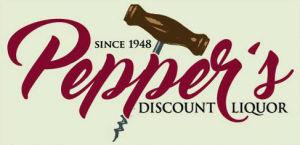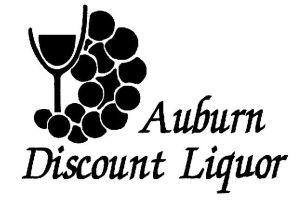 Auburn Discount Liquor & Wine
WASHINGTON (AP) — Baseball's two World Series teams canceled workouts Monday because of coronavirus testing delays that one executive worried …
NEW YORK (AP) — Last month, when former Major League All-star Torii Hunter said he'd been called the N-word "a hundred times" at Boston's stor…
Major League Baseball released its pandemic-shortened schedule Monday, featuring a tantalizing season opener between the New York Yankees and …
The Latest on the effects of the coronavirus outbreak on sports around the world:
Rapper Ice Cube, Republican Ohio Gov. Mike DeWine and longtime boxing promoter Bob Arum led a cavalcade of sports leagues, federations, busine…