Falcon Park currently sit unused due to the absence of the Doubledays, and it's unclear when Auburn's ballpark will be active again. 
AUBURN — Like they do every year, Bill and Cathy Techman crossed the field at Falcon Park on the anniversary of their wedding.
With all due respect to Yogi Berra, it's over for the Auburn Doubledays.
Minor League Baseball, including the Auburn Doubledays' season, has been canceled for 2020.
Expected to start their 2020 season next week, the Auburn Doubledays will instead have to wait patiently to take the field. 
Ritzel: Minor League Baseball needs to communicate plans for 2020 season
June typically marks the beginning of the New York-Penn League season, and while minor league baseball's status is up in the air, the Auburn D…
Several Cayuga County-area lacrosse players have been selected to the Under Armour All-America rosters for the Upstate region to potentially c…
Several Cayuga County athletic programs began practicing Monday for the upcoming fall season, but it was far from business as usual. 
Girls swimming is one of several sports that was supposed to start Sept. 21, but Section III's leagues are delaying the season until March. 
A pair of local girls swimming and diving programs will have their seasons shifted as a result of league decisions.
Section IV announced Tuesday that it was postponing all fall sports until the spring. Cayuga County's three Section IV schools had differing v…
Following the announcement Friday that the Interscholastic Athletic Conference would be postponing all fall sports seasons, the Port Byron Cen…
Syracuse University football coach Dino Babers speaks about team's victory Saturday in the home opener against Georgia Tech:
Syracuse coach Dino Babers didn't see the big improvement he expected when his Orange dropped their second straight road game to start the sea…
For many, the college football season officially begins this weekend.
Defense seems to have the early edge in the Atlantic Coast Conference after the start of this pandemic-affected college football season.
Syracuse football coach Dino Babers talks about team's performance in a loss at Pittsburgh on Saturday.
PITTSBURGH — Pittsburgh coach Pat Narduzzi isn't exactly thrilled the Panthers cracked the rankings following a 55-0 dismissal of Austin Peay …
Trump's advisers say the episode underscores how the president's unconventional style gets things done.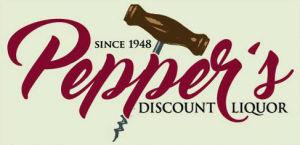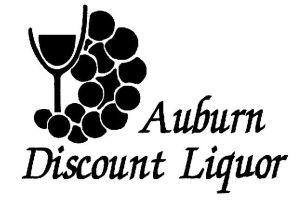 Auburn Discount Liquor & Wine
MINNEAPOLIS (AP) — The Minnesota Twins were determined to defend their division title and start this unusual postseason at home, even if the a…
A capsule look at the best-of-three playoff series between the New York Yankees and Cleveland Indians in Cleveland beginning Tuesday night:
A capsule look at the best-of-three playoff series between the Toronto Blue Jays and Tampa Bay Rays in St. Petersburg, Florida, beginning Tuesday.
A look at what's happening around the majors on Tuesday:
Follow live scores and updates from the NFL.
A capsule look at the best-of-three playoff series between the Chicago White Sox and Oakland Athletics in Oakland, California, beginning Tuesday:
ST. PETERSBURG, Fla. (AP) — When the Tampa Bay Rays and Toronto Blue Jays opened the pandemic-delayed season a little over two months ago, the…