In his latest column, Chris Sciria addresses New York-Penn League president Ben Hayes' silence amid potential minor league contraction. 
NEW YORK — Major League Baseball is raising the minimum salary for minor league players in 2021, according to a memo sent Friday from the comm…
The Auburn Doubledays will have a new manager for the 2020 New York-Penn League season.
NEW YORK — Democratic presidential candidate Bernie Sanders met Monday with baseball Commissioner Rob Manfred to discuss MLB's proposal to tha…
If there's ever an issue that can create bipartisan support, it's baseball. Specifically, minor league baseball is now something that Democrat…
Twenty-five years ago the new Falcon Park was under construction. If you were around back then, you remember the arduous process to obtain cit…
A lot was at stake on Monday afternoon as the Auburn Doubledays hosted the Batavia Muckdogs in the 2019 season finale at Falcon Park.
In a new installment of "From the Cheap Seats," sports reporter Justin Ritzel looks back at the debut of Holland Stadium's turf field in Septe…
In a new installment of "From the Cheap Seats," sports reporter Justin Ritzel looks back on Auburn hockey's overtime win over New Hartford in …
Section III released its all-league teams on Friday for boys and girls basketball, and two players from Cayuga County were named most valuable…
Editor's note: With sports on hiatus due to coronavirus, sports reporter Justin Ritzel is looking back on memorable high school games from his…
Two Cayuga County-area teams will be left wondering, "What could have been?" after the NYSPHSAA's decision to cancel the remaining winter cham…
State championships for basketball, bowling and ice hockey have been canceled due to the coronavirus pandemic, the NYSPHSAA announced Monday morning.
SYRACUSE — Former Syracuse football coach Frank Maloney, who succeeded the winningest coach in school history when the program was in decline,…
It's late March and Tom Izzo is busy cleaning his garage, and his attic, and his home office with the overstuffed drawers. He's thinking about…
In the space of a few hours, Ryan Decker went from preparing for a weekend series to parsing the end of his college baseball career. The N.C. …
The NCAA Division I Council voted Monday to approve an extra year of eligibility for all spring sport athletes who had their seasons canceled …
This is the time of year people usually start tweeting at Ali Farokhmanesh.
As the spread of the new coronavirus continues to sweep the globe, and as the sports world came to a screeching halt, there has been a growing…
The NCAA Tournament, which was slated to start in full Thursday, has been turned into March Sadness. All those matchups college basketball fan…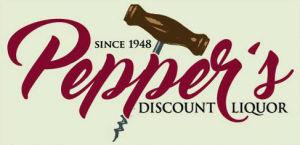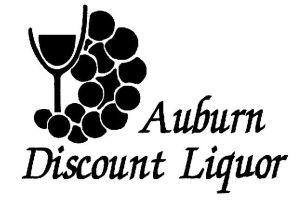 Auburn Discount Liquor & Wine
LOS ANGELES - Dr. Andrew Yellen, 72, is in his 36th year as a Granada Hills-based sports psychologist after spending 10 years as football coac…
The New York Jets need an edge rusher. Badly. And Jets general manager Joe Douglas on Wednesday said that the team has been in contact with Cl…
Last year, Ravens quarterback Lamar Jackson drew attention for his offseason work with teammates Willie Snead IV and Chris Moore. On Wednesday…
DALLAS - Aldon Smith's comeback story will run through Dallas. The former prolific pass rusher whose off-the-field issues sidelined him the pa…
For decades we've heard the familiar chant emanating from the Wrigley Field bleachers whenever a fan catches a home-run ball hit by the visiti…
If the NBA ever resumes this season, it will be operating in an unprecedented time crunch. That has led to wide-ranging ideas about how it can…
PHILADELPHIA - There was nothing particularly surprising last week when Josh Harris and David Blitzer, the majority owners of the 76ers and Ne…