Due to unknown circumstances surrounding the future of Minor League Baseball and the New York-Penn League, the Auburn Doubledays will not reta…
Falcon Park currently sit unused due to the absence of the Doubledays, and it's unclear when Auburn's ballpark will be active again. 
AUBURN — Like they do every year, Bill and Cathy Techman crossed the field at Falcon Park on the anniversary of their wedding.
With all due respect to Yogi Berra, it's over for the Auburn Doubledays.
Minor League Baseball, including the Auburn Doubledays' season, has been canceled for 2020.
Expected to start their 2020 season next week, the Auburn Doubledays will instead have to wait patiently to take the field. 
Ritzel: Minor League Baseball needs to communicate plans for 2020 season
Athletic directors from Auburn, Skaneateles and Weedsport discuss the recently-completed fall season, their thoughts on spectator policies, an…
AUBURN — Donning facial masks representing the universities they will soon represent, Auburn girls lacrosse players Natalie Calandra-Ryan and …
The start date for high-risk winter sports has been pushed back to Jan. 4, the New York State Public High School Athletic Association announce…
The Auburn tennis team secured two straight wins over the weekend to finish the season with a 12-2 record. Those two wins came on Friday and S…
The Auburn cross country teams competed in their eighth and final meet of the season on Saturday, and both the boys and girls scored decisive …
The Auburn High School field hockey team fell to Cortland 1-0 on Thursday afternoon.
Florida Gators quarterback Kyle Trask continued his Heisman Trophy-worthy season last week against Arkansas by throwing as many touchdown pass…
SALT LAKE CITY — Utah addressed some perimeter needs by acquiring Syracuse guard Elijah Hughes from the New Orleans Pelicans in a draft-night …
The outlook for being able to stage a safe and successful 2020-21 college basketball season becomes bleaker by the day. It's not time to give …
Syracuse men's basketball coach Jim Boeheim held a remote press conference Thursday to discuss team's upcoming 2020-21 season.
College basketball fans are getting restless. Their usual fall excitement is giving way to autumn anxiety. News about the 2020-21 season comes…
Notre Dame came up big and Florida got a signature win this past weekend in college football. Here are 10 things we learned in college footbal…
Arkansas football coach Sam Pittman tested positive for COVID-19. He'll miss Saturday's game at Florida. A Mississippi State outbreak has forc…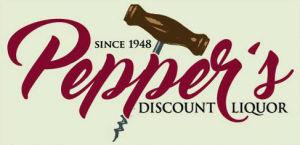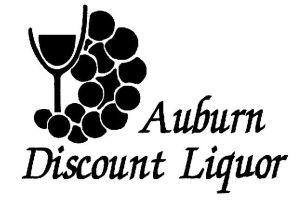 Auburn Discount Liquor & Wine
Follow live scores and updates from the NFL.
Follow live scores, updates and commentary from NFL football games today. 
CHICAGO (AP) — Wrigley Field, the 106-year-old baseball shrine that's the Chicago Cubs' home, has been designated a National Historic Landmark.
DETROIT (AP) — Dan Marowski, who worked for over a decade as an official scorer, mostly for the Detroit Tigers, has died. He was 65.
PITTSBURGH (AP) — The Pittsburgh Pirates have designated pitcher Trevor Williams and utility player José Osuna for assignment.
ST. PETERSBURG, Fla. (AP) — The Tampa Bay Rays have designated outfielder Hunter Renfroe for assignment, helping clear room on the 40-man rost…
NEW YORK (AP) — The New York Mets have signed right-hander Sam McWilliams, who's spent six years in the minor leagues with three other organizations.