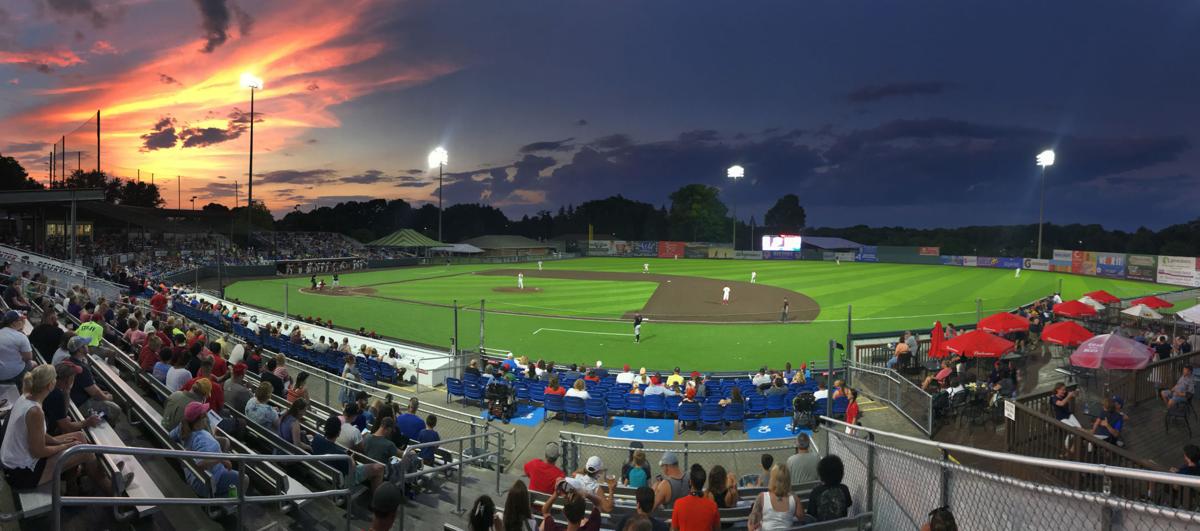 The New York-Penn League is dead but its soul lives as the Perfect Game Collegiate Baseball League, a collegiate wood-bat league that Auburn is on the verge of becoming a member.
For local baseball fans that are mourning the demise of the Auburn Doubledays, this is welcome news. First, let's give credit where it's due, to Auburn City Manager Jeff Dygert and the rest of city government. They did not abandon the idea of organized baseball in Auburn.
There was no way Auburn had the resources to join MLB's new Dream League, more of a vehicle MLB is using to show that it "really cares" about the 40 cities that had their minor league teams killed off as a way of saving money. It would cost Auburn more money to field a Dream League team than the Doubledays in the NY-PL. After hemorrhaging cash for the last decade, that was not going to happen and to be honest it's for the best.
So finding a collegiate wood-bat league was the lone way for Auburn to have baseball. The PGCBL is basically a home for old New York-Penn League cities that lost their franchises over the last 25 years. If you look at the New York-Penn League standings from 1991 you'll basically see a good chunk of current PGCBL teams: Elmira, Geneva, Jamestown, Oneonta, Utica and Watertown.
Batavia is expected to join like Auburn and some other NY-PL cities from the 1970s and 80s, Newark and Niagara Falls are already PGCBL members. So the old NY-PL gang is back together in a way. Reunited and it feels so good as the old song used to say.
If this does happen, let's say thanks to the prospective owners Bob Ohmann and Don Lewis. Ohmann already owns the Geneva team and Lewis owns the Mansfield Destroyers who play in the New York Collegiate Baseball League. It's nice that they recognize Auburn's value as a baseball market and want to put a team here.
Auburn has the potential to be successful as a PGCBL market. It has a minor league quality facility. I can't imagine attendance has to be that high, if Auburn can average about 1,000 fans a game, about what it did in the NY-PL, I bet that would be a success. It also helps that the PGCBL plays 48 games, all in June and July, not 76 from mid-June to Labor Day like the NY-PL.
I am hoping this is not a repeat of the Auburn Junior Crunch, a junior hockey team that played at Casey Park in the late 1990s. Barely anyone went to their games (they only lasted one year) but there's a big difference between hockey in the winter and baseball in the summer.
Auburn fans knew they were fortunate to be able to watch professional baseball, to see future big leaguers, to be an affiliate of a MLB team. That won't be the case entirely with the PGCBL. Yes, some of these players may make it to MLB in a few years but the notion of being part of a MLB farm system is gone. Will Auburn fans want to watch a different level of baseball?
There is one piece of advice I offer to the new owners, please retire the Doubledays name. When Auburn's NY-PL team expired, the name should be a part of that history. I understand the city owns the Doubledays name and could benefit financially from merchandise sales. Makes you wonder why they sold off all the Doubledays jerseys?
Yes I know there are some PGCBL teams that use their old NY-PL names (Elmira, Newark and Utica). But this is a new team, the start of a new era and there should be a new name.
A wonderful choice would be the Auburn Conductors, a homage to famed Auburnian Harriet Tubman and her work as a conductor on the Underground Railroad.
Auburn's baseball fans may get a new opportunity to enjoy the game they love and the PGCBL model could work here, it'll be interesting to see how it works out.