Some of this year's hottest gifts, especially for teens, are those tiny, portable digital music players such as the pack-leading Apple iPod (estimated holiday sales - 4 million) and competitors like Creative Zen Micro and Rio. About the size of cell phones, MP3 players can carry music anywhe…
Tim Tucker, right, listens as his wife and co-owner of Talic, Inc., Jeannie Tucker, speaks about relocating the couple's business to Auburn during a ribbon cutting ceremony Monday afternoon. Talic is a manufacturer of stands and racks for kayaks and canoes.
Port Byron's Andy Leary hits a bunker shot on the third hole of Monday's match against Manlius Pebble Hill at Cranebrook Golf Course.
Tom Pacholyk sits with his wife, Jill, in their Weedsport home Friday afternoon. Pacholyk underwent heart transplant surgery in August.
The National Weather Service forecast today is mostly sunny with a high near 58. Calm wind becoming north between 5 and 8 mph.
Pictured is Kyle Hewitt, who was arrested by State Police for allegedly pouring bleach into the gas tank of what he thought was the vehicle driven by someone he was engaged in a dispute with. The vehicle actually belonged to someone who was not involved in the episode.
ALBANY - State University of New York Chancellor Nancy Zimpher is releasing the long awaited roadmap for what she calls the system's "cradle to career" plan in Manhattan.
The Seneca County Health Department is investigating the recent death of a Seneca Falls Middle School student.
State Police in Auburn arrested a man whose blood alcohol content exceed .35 percent.
WEEDSPORT - Backlogged tickets for Brutus town court could bring in serious cash as they are weeded out.
WASHINGTON - A male aide to former Democratic Rep. Eric Massa has filed a sexual harassment complaint alleging the 50-year-old New York lawmaker regularly groped him, propositioned him and made lewd remarks to him and other staffers.
ALBANY - Investigators say a New York prison official skipped Friday work shifts for 17 years and fraudulently collected pay for the time off.
Children's storytelling, vegetarian cooking lessons and "Angel Card readings" can all be found in one place today, A Novel Idea.
Still the mightiest animated feature of them all and the undisputed "king" of the box office, Walt Disney Pictures' "The Lion King" roars to life in IMAX large format at the Milton J. Rubenstein Museum of Science and Technology Bristol Omni Theater in Syracuse.
BENTLEY, Doris L., 98, formerly of Academy Street, Skaneateles, died Wednesday, Oct. 23, 2002, at Iroquois Nursing Home, Jamesville. Services 11 a.m. Saturday, at the Robert D. Gray Funeral Home, 49 Jordan St., Skaneateles. Contributions may be made to the First Presbyterian Church, East Gen…
SYRACUSE - There is so much emphasis on getting into college and sorting through the complicated maze of financial aid to pay for higher education, that career planning is often neglected.
AUBURN - Frank A. Eldredge Sr., 82, of Crescent Avenue, Auburn, died unexpectedly Tuesday, Dec. 10, 2002, in Auburn Memorial Hospital.
AUBURN - Owasco Lake has inspired area artist Jack White almost as much as his family and friends inspire his portraits.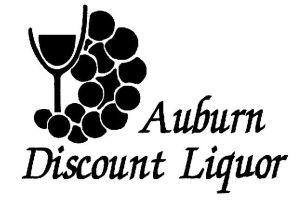 Auburn Discount Liquor & Wine