New England Patriots broadcaster Bob Socci joined The Citizen Sports Weekly on Facebook Live Wednesday to discuss various topics including the…
PITTSBURGH - Nearly two decades after the Rooney Rule was adopted by the National Football League to create more high-level coaching opportuni…
With a mask attached tightly to his face and a pair of blue gloves on his hands, Jerry Jones opened the door to the Cowboys executive offices …
PITTSBURGH - If football analysts and sports gambling sites are to be believed, there's a legitimate chance ESPN's "Monday Night Football" boo…
If the NFL can pull off the 2020 season without any problems related to COVID-19, that might end up being among the best examples of sports-wo…
PITTSBURGH - One of our best national holidays came and went Thursday night. There aren't many better days on the sports calendar than the rel…
Joe Tessitore and Booger McFarland are out as ESPN's Monday Night Football announcing team, two industry sources said Saturday. The network is…
Certainly no Brett Favre story has had this many plot twists before. The 50-year-old New York Jets legend said Friday that the $1.1 million in…
NEW YORK - The NFL proceeded with its April draft on schedule when many said the league was being insensitive for doing so. And the league's d…
Kate Ferrara was caught off guard by Everett Glenn's plan when they spotted LaVar Ball from across the court.
The Buffalo Bills officially have the NFL's attention.
In a memo to all 32 NFL clubs, commissioner Roger Goodell on Wednesday outlined the protocols for the safe reopening of team facilities. "The …
How do you say thank you to a person you never met? Someone who served as a major influence on your life. Someone who meant the world to you a…
NEW YORK — Sam Darnold was mostly pleased with how he finished last year with the New York Jets. The young quarterback enters his third NFL se…
Don Shula, jogging, was a sight to behold. They won't mention this in measuring the great man's death Monday at age 90. They'll talk of his be…
The story out of Green Bay is ugly.
BUFFALO — Sean McDermott didn't mind being put on the spot when asked whether the Buffalo Bills have a roster that's built to win now.
BUFFALO, N.Y. (AP) — The Bills have signed defensive end Bryan Cox Jr., whose father never hid his dislike for Buffalo during his days playing…
The New England Patriots did not make a pick in the first round of the 2020 NFL draft.
NFL Commissioner Roger Goodell discusses the first virtual draft a day after its competition.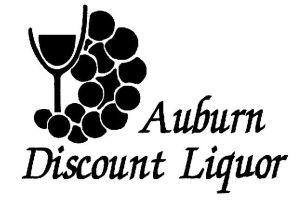 Auburn Discount Liquor & Wine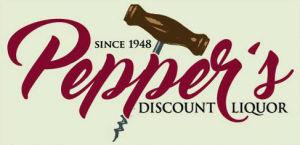 Jewelry designer Kristin Cavallari said "irreconcilable differences" and "inappropriate marital conduct" led to the demise of her six-year mar…
A little more than a week before the NFL draft, rookie New York Giants coach Joe Judge said versatility was something he wanted from his playe…
For those who remain in breathless anticipation to learn the Bears' official decision on the fifth-year option in Mitch Trubisky's rookie cont…
First round picks get all the glory, but finding talent after the first round of the draft is what keeps teams competitive for years. The seco…
The pick is in. What a delicious set of words. The phrase rang through our living rooms and the monotony of our new lives Thursday night, a li…
More than 55 million viewers across the country watched some part of the three-day NFL draft, a record high for the event, according to Nielse…
The Cowboys have no idea at this stage if they'll be able to conduct training camp in Southern California. That's why head coach Mike McCarthy…