While school districts in New York state have been given the go-ahead to reopen in September by Gov. Andrew Cuomo, there has been no indicatio…
Among the contingency proposals NYSPHSAA is discussing is three 10-week seasons with winter sports, followed by fall sports, followed by sprin…
The New York State Public High School Athletic Association gave its OK to a proposal that will cut the amount of weight classes in high school…
A pair of Cayuga County-area school districts made a statewide list that honors academic achievement within athletic programs.
Goodbye 99? Next week, the NYSPHSAA will vote on whether to trim the amount of weight classes in high school wrestling, and 99 pounds would be…
Fall 2020 high school sports have been delayed until Sept. 21, and there will be no Fall state championships this year. 
A pair of Skaneateles girls swimmers have been named NISCA Academic All-Americans. 
High school baseball in the fall? Football in the spring? Under one scenario presented by New York state's COVID-19 task force, a change to th…
Citing participation numbers and frequent forfeits, the Port Byron/Union Springs varsity wrestling program is merging with Jordan-Elbridge for…
New York's COVID-19 task force is offering guidance for how high school sports teams can proceed with team workouts during the summer. 
Section III released its annual Scholar Athlete Awards on Friday, and several students from the Cayuga County-area have been recognized.
New York state high school officials met Wednesday to discuss how to proceed with the upcoming fall sports season. High school athletic facili…
A proposal to allow Section III football players to play multiple sports in the fall season was denied last week, but could be revisited this fall.
Rob Piascik has been named Weedsport's varsity head football coach. The 1999 Weedsport graduate spent last season as the team's assistant coac…
Beginning this fall, Moravia's varsity and modified football teams will be making the switch to an 8-man football in lieu of the traditional 1…
This fall, football teams in New York state will be allowed to add an extra contest to their schedules. 
Two Cayuga County swimmers have been recognized for their excellence in the pool.
There are currently no plans to cancel the 2020 high school football season, but Cayuga County-area coaches are facing preparation challenges …
(Editor's note: On Friday, May 22, Cayuga County released an emergency order that extends the ban of playgrounds, sporting fields and most ath…
During the 2019-20 school year, The Citizen recognized over 100 student-athletes in several sports as part of our High School All-Stars series…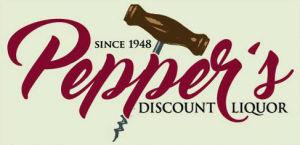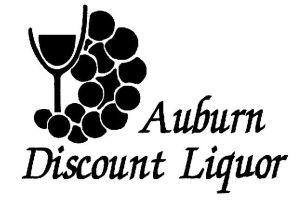 Auburn Discount Liquor & Wine
Cato-Meridian's Marcus Ramacus is The Citizen's Boys Basketball Player of the Year. 
Weedsport's Suzie Nemec is The Citizen's Girls Basketball Player of the Year. 
The Citizen's Winter 2020 Athletes of the Year don their masks during the coronavirus pandemic in Cayuga County. 
Skaneateles' Charlie Russell is The Citizen's Ice Hockey Player of the Year. 
Auburn's Keyshin Cooper is The Citizen's Wrestler of the Year. 
Southern Cayuga's Joey Angotti is The Citizen's Boys Swimmer of the Year. 
Skaneateles' Maeve Canty is The Citizen's Volleyball Player of the Year.