Two Cayuga County swimmers have been recognized for their excellence in the pool.
This fall, football teams in New York state will be allowed to add an extra contest to their schedules. 
There are currently no plans to cancel the 2020 high school football season, but Cayuga County-area coaches are facing preparation challenges …
(Editor's note: On Friday, May 22, Cayuga County released an emergency order that extends the ban of playgrounds, sporting fields and most ath…
During the 2019-20 school year, The Citizen recognized over 100 student-athletes in several sports as part of our High School All-Stars series…
Cato-Meridian's Marcus Ramacus is The Citizen's Boys Basketball Player of the Year. 
Weedsport's Suzie Nemec is The Citizen's Girls Basketball Player of the Year. 
The Citizen's Winter 2020 Athletes of the Year don their masks during the coronavirus pandemic in Cayuga County. 
Skaneateles' Charlie Russell is The Citizen's Ice Hockey Player of the Year. 
Auburn's Keyshin Cooper is The Citizen's Wrestler of the Year. 
Southern Cayuga's Joey Angotti is The Citizen's Boys Swimmer of the Year. 
Skaneateles' Maeve Canty is The Citizen's Volleyball Player of the Year. 
New York's boys and girls basketball all-state teams have been released, and several athletes from Cayuga County have been recognized for thei…
Expecting to contend for championships this spring, Auburn High's boys and girls lacrosse teams are coming to grips with a lost season.
Gov. Andrew Cuomo's announcement that schools will not reopen this academic year means there will be no high school sports this spring. 
New York will not be holding state championships for spring high school sports, the NYSPHSAA announced on Monday. A shortened regular season i…
Skaneateles hockey was preparing for the state semifinal when the coronavirus hit New York. Now the Lakers are left to wonder what could've been. 
It was just a couple of months ago that the high school winter sports season was in full swing, but the coronavirus cut competition short befo…
New York was willing to be patient when it came to the possibility of resuming high school winter championships, and the state has displayed t…
With the world on pause, it's hard to be optimistic about the return of sports happening any time soon.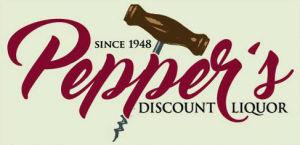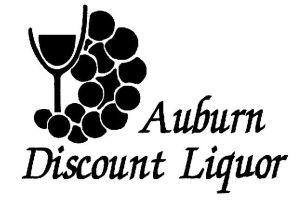 Auburn Discount Liquor & Wine
Section III is forging ahead with its fall sports schedule. 
In a new installment of "From the Cheap Seats," sports reporter Justin Ritzel looks back at the debut of Holland Stadium's turf field in Septe…
In a new installment of "From the Cheap Seats," sports reporter Justin Ritzel looks back on Auburn hockey's overtime win over New Hartford in …
Section III released its all-league teams on Friday for boys and girls basketball, and two players from Cayuga County were named most valuable…
Editor's note: With sports on hiatus due to coronavirus, sports reporter Justin Ritzel is looking back on memorable high school games from his…
Two Cayuga County-area teams will be left wondering, "What could have been?" after the NYSPHSAA's decision to cancel the remaining winter cham…
State championships for basketball, bowling and ice hockey have been canceled due to the coronavirus pandemic, the NYSPHSAA announced Monday morning.