With seasons for many indoor interscholastic sports winding down, the Cayuga County Health Department announced Wednesday that it was revising…
Jose Reyes scored 26 points as the Union Springs boys basketball team finished its 2021 season with a 51-42 victory over Marathon on Thursday.
There will be high school football in Skaneateles this month. It's unclear, though, who will don the Lakers' headsets as the school district c…
School districts in Cayuga County will be allowed to host two spectators per student-athlete at sporting events moving forward.
After a low-scoring first quarter, Moravia girls basketball exploded in the third en route to a 53-34 win over Whitney Point on Wednesday.
A well-rounded scoring effort helped propel Weedsport boys basketball over Jordan-Elbridge 56-40 on Tuesday.
Auburn boys basketball rallied in the fourth quarter against Oswego on Monday, but ultimately fell in overtime 67-58.
Auburn loses to Oswego 66-58 in overtime in boys basketball at Auburn High School.
In the teams' second meeting in three days, Moravia girls basketball handed Union Springs its first loss of the season on Saturday by a score …
Auburn girls basketball almost had five players reach double digits in scoring in a 56-40 win over Homer on Friday. 
March marks a long-awaited month for high school football teams across New York state, as many will hit the field for the first time in an off…
Kailey Kalet scored 20 points to help lead the undefeated Union Springs girls basketball team to a 51-34 victory over Moravia on Thursday nigh…
Union Springs girls host county rival Moravia at Union Springs High School on Feb. 25. Kailey Kalet scored 20 points to help lead the Wolves t…
Voices can often be synonymous with sports. 
Justin Pettit and Ryan Robbins combined for 19 points in the fourth quarter to lead Moravia boys basketball over Union Springs. 
The Skaneateles girls hockey team erupted for five goals in the first period in a 9-1 win over Ithaca on Wednesday.
Southern Cayuga boys basketball continued a strong start to the season, knocking off Marathon 70-44 on Tuesday. 
Auburn boys basketball snapped a two-game skid on Monday, edging Cortland 55-53.
Danielle Waldron scored 19 points and Kailey Kalet added 16 as Union Springs defeated Lansing on Saturday, 42-35, in a home game.
SKANEATELES — All looked good for Auburn hockey through the first 10 minutes.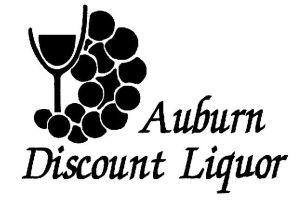 Auburn Discount Liquor & Wine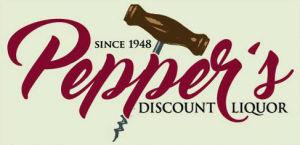 Skaneateles hockey extended its unbeaten streak to 47 games, defeating Syracuse on Friday night. 
Junior Jose Reyes exploded for 40 points as the Union Springs boys basketball team took down Groton 67-62 in overtime on Friday night. 
The Lakers knocked off Syracuse 8-0, backed by five goals in the second period alone, in a Friday night home match.
The Skaneateles Central School District Board of Education on Feb. 18 held a special meeting in which it approved a motion to appeal a court d…
The Weedsport swim team defeated Cayuga County rival Auburn, 101-71 on Thursday.
Josh O'Connor led the Weedsport boys basketball team with 19 points in a narrow 58-57 loss to the Institute of Technology at Syracuse Central …
Sports reporter Justin Ritzel writes about his observations from the first week of a unique winter high school sports season.