FULTON — Marred by penalties, lack of execution and undisciplined play, Auburn football's first half warranted a halftime scolding from its head coach.
What was said inspired a 40-point second half and a win.
The Maroons recovered from an ugly first half to beat Fulton 46-26 Friday at Fulton High School, improving the Maroons' record to 3-0 entering league play.
At halftime, the Maroons were behind 14-6. Post-whistle jostling and penalties were frequent. Auburn also had a 85-yard kickoff return touchdown from Dante Herndon called back on an illegal block, while a bad snap on a punt attempt led to a Fulton touchdown.
"I really had to work on my staying calm skills tonight," Auburn coach Dave Moskov said. "Throughout the game there were moments I was scratching my head. I was bewildered by the number of mistakes we made. I was beyond even losing my temper — I was stunned.
"Guys started playing better as a team. Certainly we had some guys who stepped up big time. We did enough to win and take care of some business."
Following some halftime inspiration from Moskov, Auburn scored on its first drive of the second half, capped by a 9-yard rumble from Davari Agee. The Maroons took the lead for good when quarterback Troy Churney connected with receiver Shaheed Beal for a 73-yard touchdown.
On that go-ahead play, Beal had 1-on-1 coverage on the outside. Recognizing the defense, Churney sent a quick pass over to Beal, who made his man miss and then sprinted down the right sideline for the score.
"Our offensive coordinator Chris Kudla saw that. If we can get the ball out to Shaheed in space 1-on-1 … he's just a great athlete," Moskov said. "They started sliding over and double-teaming him, and that opened up some things. It had a trickle down effect."
You have free articles remaining.
Agee finished with 50 yards and two touchdowns on 11 carries. While he's not the starter — Robert Morris totaled 57 yards on 12 attempts — Agee was the back Moskov called on to set the tone in the second half.
His bruising style was too much for Fulton's defense.
"We brought him in here in the second half and we felt we needed to get some momentum, be physical and re-established the line of scrimmage," Moskov said. "He's the right guy to do it. He's so humble but he runs so hard, which makes him so endearing. He gets that ball, thumps it in there with nothing but smiles on his face. It was effective at that point of the game."
The connection of Churney and Beal continued its strong start to the year. Beal, a 2018 all-state honorable mention, hauled in five receptions for 167 yards and two touchdowns. Churney had 251 passing yards and two touchdown passes on 23 attempts. He added 74 yards and two touchdowns on the ground.
Dominant through its first two games, Auburn's defense wasn't quite as effective against the Red Raiders. Fulton utilized a ground-and-pound offense for most of the night, and that method kept the chains moving and Auburn's offense off the field in the first half — the Maroons had only three possessions in the first 24 minutes.
"I remember it was late in the second quarter and we had the ball once," Moskov said. "They just chewed that clock up big time."
There were still some highlights. On the final play of the game, lineman Dan Buchanan picked off a screen pass and took it 45 yards for the score. Linebacker Keyshin Cooper racked up eight solo tackles, including three for a loss, with one sack and one forced fumble.
Auburn will face a similar running attack next week against Indian River in a rematch of last year's Section III, Class A semifinal, where the Maroons were ousted from the postseason.
Against that team, Moskov knows the Maroons can't make the same mistakes that plagued them against Fulton. His staff will focus on improving the team's composure heading into its stiffest test of the season thus far.
"We've got to manage ourselves better in the huddle, manage our sideline better, manage our language in hot situations," Moskov said. "A lot of kids lost their cool tonight and we cannot spot Indian River field position or give up points against them. It wouldn't be pretty."
Football - Auburn vs. Fulton - 2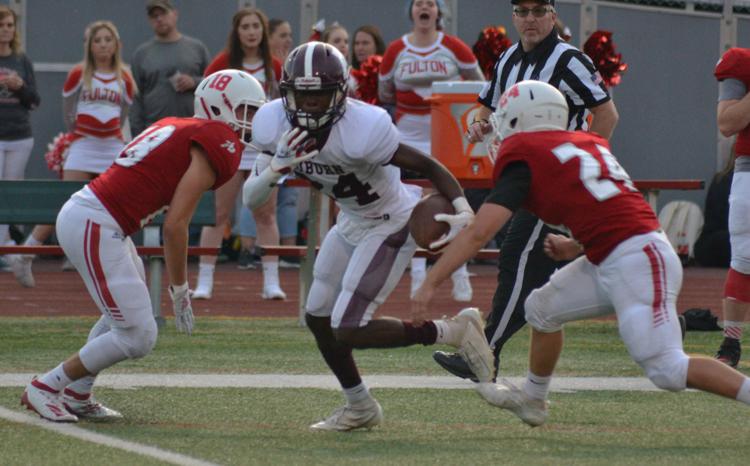 Football - Auburn vs. Fulton - 11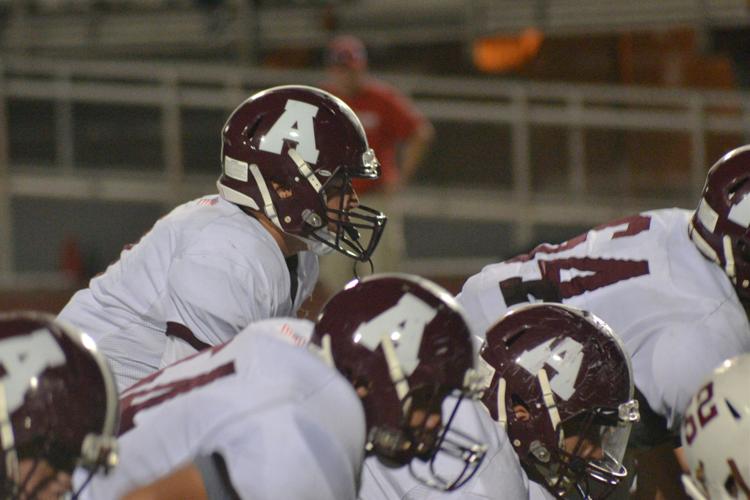 Football - Auburn vs. Fulton - 12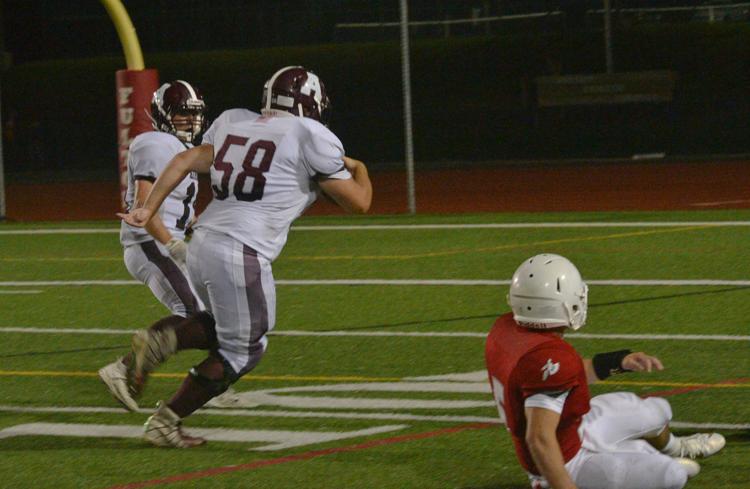 Football - Auburn vs. Fulton - 9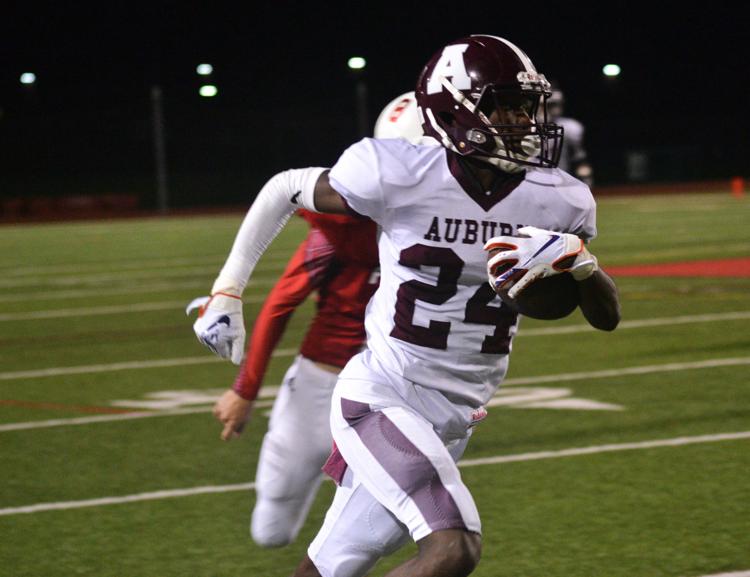 Football - Auburn vs. Fulton - 10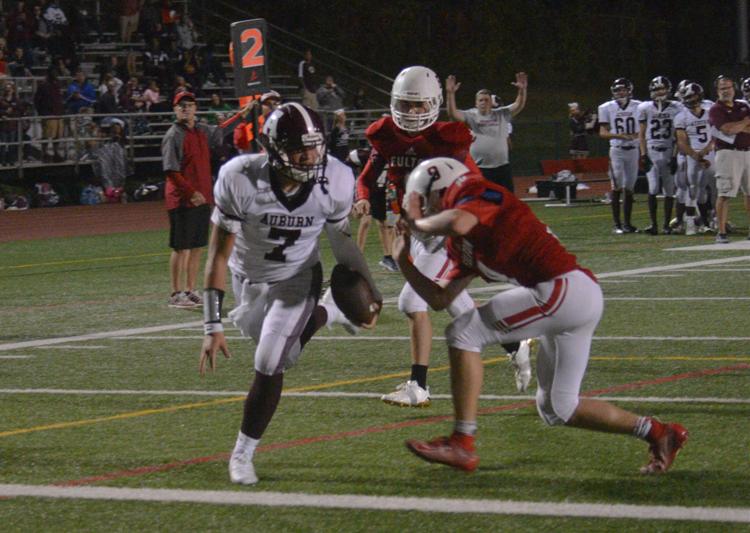 Football - Auburn vs. Fulton - 7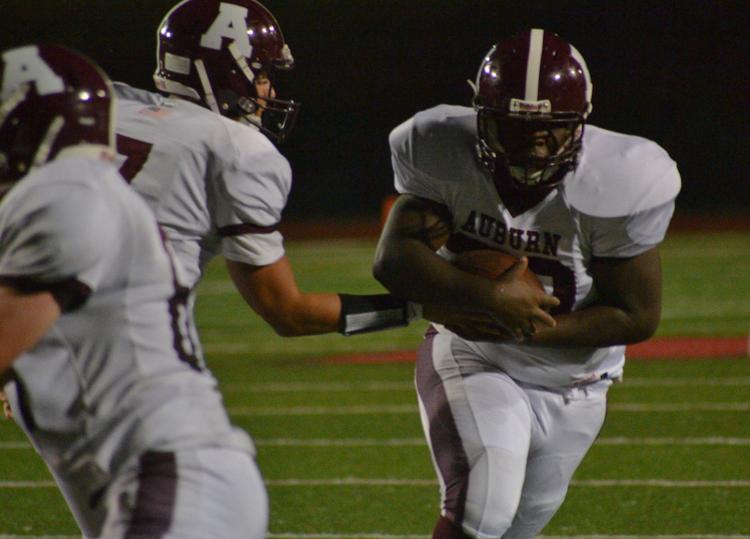 Football - Auburn vs. Fulton - 6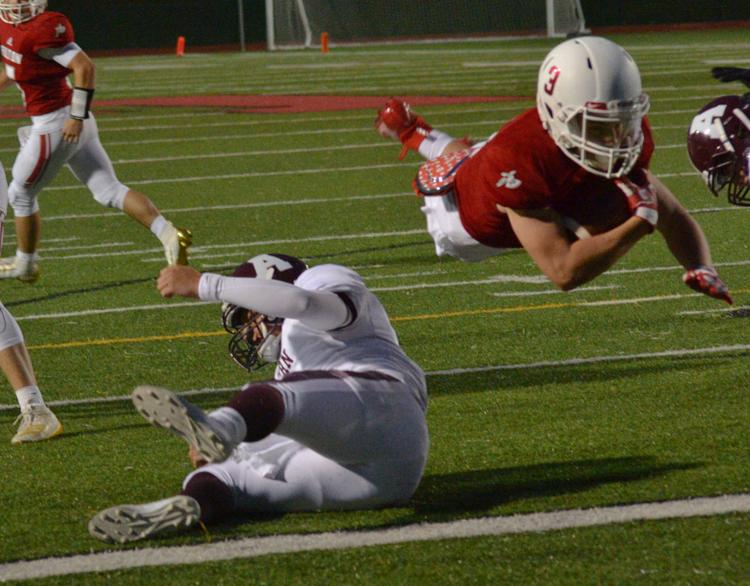 Football - Auburn vs. Fulton - 5
Football - Auburn vs. Fulton - 3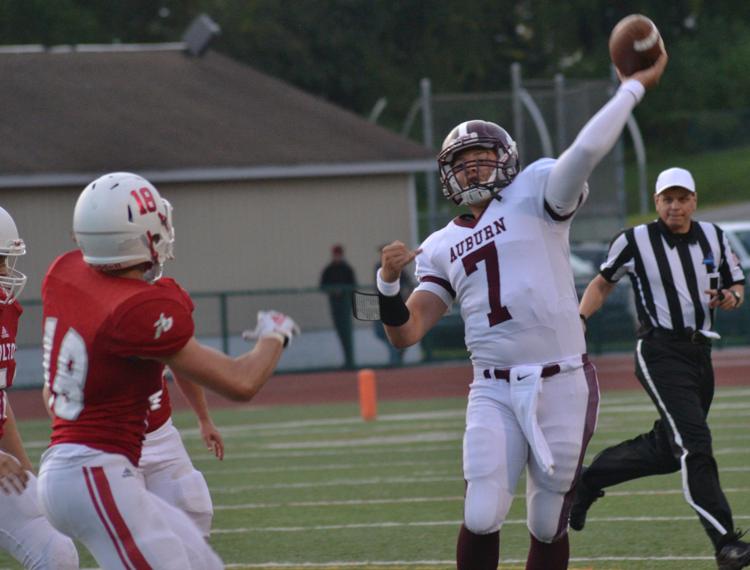 Football - Auburn vs. Fulton - 4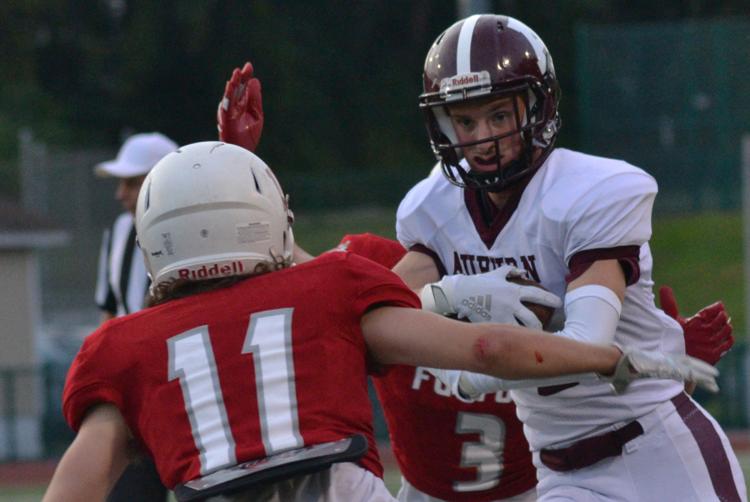 Football - Auburn vs. Fulton - 1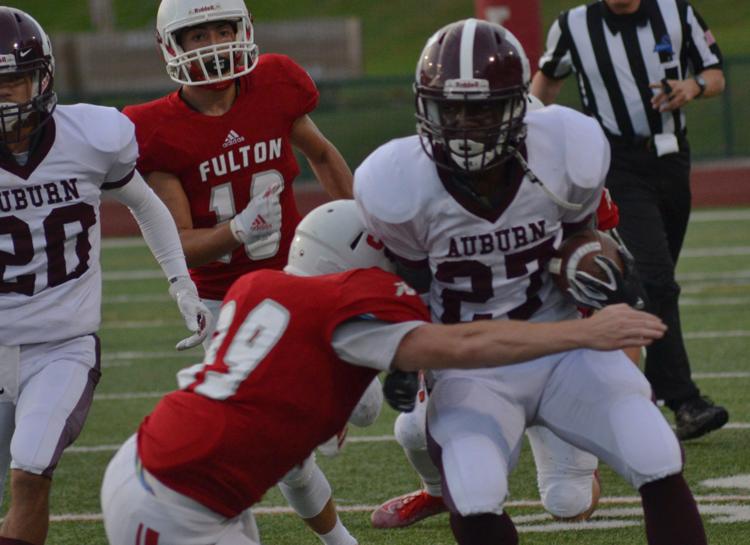 Sports reporter Justin Ritzel can be reached at 282-2257 or at justin.ritzel@lee.net. Follow him on Twitter @CitizenRitz.